This is a Land Of chocolate
ask for chocolate or cum to shop
HEYLLO eevryone
welcome to THIS CC9
Wooho we have reached it to 9 CC nd we started idiotic CC on 17th dec
only invites are welcomed
from CC1 to 4 yu hve chance to join Us
but now im gonna make only Invites so you cant come here
unless your in the list of people
only invites only if you wanna join us you hve to come here daily
and if you're not a boring person so come here and tell me to add you in this CC
then ill try my best to add yu
please chatt alot and reach alot CC's
Some Old CC's
RuLezzz
pleae be nice to every person dont curse on otherss
dont talk on the same topic daily
if you want to be added in the invites list tell me and dont start chatting until i add yu there
if your not in the list do not chatt plz
if you are in the list then come here daily and chat do visit this CC daily
last rule if you ahve time do post some funny video's
if no one is online you can just post funny pics and video's
have fun and enjoy chatting here and talk not that nicely talk in the TU language
we also play truth or dare so if you picked dare and the person said something to do you have to do it you cant so no im not doing it and you even have to ask someone else truth ro dare or else you cant play it
FUNNY VIDEO's
MOOLT - Animated Joke: Big Fish LINK:
Mr. Bean Dance LINK:
funny punjabi cartoon dancing on song daru pe ke LINK:
tom and jerry punjabi fighting funny LINK:
If you Post any good funny video's it will be Added here
invites List
karanfan (nisa)
farheen9 (farheen)
rkmnsg (alina)
Mona1993 (mona)
tasfia123 (tasifa)
deepti_mohit (deepti)
FunDipTropical (sana)
bajajnprerna4ev(vanessa)
Ayesha_LuvSaJan
if you wanna be added PM me or nisa[karan fan] she talked alot from all the CC's and cares alot about this CC and plzzz PM her! or me!
we r a beautiful idiot gang!
chocolate from me

Enjoy!!!!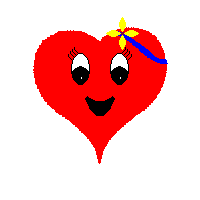 Edited by Sanaya-luv-arti - 02 February 2011 at 1:30pm