A cool ...smart n dapper looking Tanu
enters the BB forum....
looking all
BBians start wondering...
- Oh...Shes back ....not AGAIN
Tanu *takes out a huge roll of paper ..which is all scribbled*
Tanu - *Clearing her throat* Ahem Ahem..My fellow Brothers and Sisters ..
Tanu - Grr Immy
.....Ok Ok..*Composes herself* Dear Fellow BB-forum citizens
BBians -
Dude... u giving some republic day speech??? Can u get it on...like phastt.. we aint got whole day... err nite u know..!!
Tanu -
Speech.. no no... errm erm..yes yes... Speech... Yes speech about a bery bery Important Person... a person... who mite have entered the BB forum when the show got off air... .but she had filled the forum with so much activity... that we just couldnt get enouf of her..!!
Her 'BB Anniv. Celebration Thread' is still a monster hit
From... writing FF ...to siggy n AV making.... from a Newbie to a COOLbie.. this BBian and now diehard SGPian...is an ACHiEVER alright
She recently added the Tag of 'Bolly-Curry Buzzer' to her hat of multi - level achievements
She is a complete package of Beauty.. Brains and Talent... n we are proud of her..



So Friends....
lets get the ball rolling..
the candles glowing...
the wind blowing...
as we wish
to
haaki_ragz
aka
Harika



Dear Haaki..
Today must be your birthday because the sun is shining bright
The clouds that are usually hiding it are now nowhere in sight
The birds are singing joyfully as they go happily on their way
It's as if Mother Nature herself knew this was a very special day!!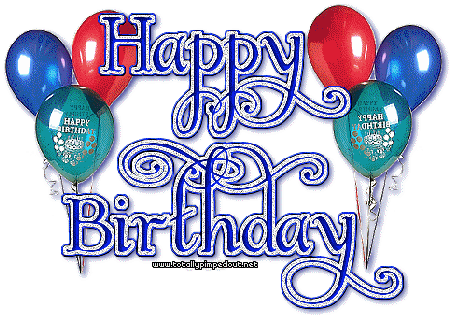 Ok. ..now.. Cake time
n yes yes... u can

&
let us shower u with .. Tohfaa.. Tohfaa...
- Flowers-
-Chocolates-
-Channel Perfume-
-Diamond Jewellery-



Dear ....
Hope that this special day fills ur life with happiness and success!
May God Almighty brigten all ur nites and lighten all ur days..
Once again..... Happy Birthday Sweetiee.... n heres a small gift from moi..
LoL


Edited by Armu4eva - 27 January 2011 at 12:41pm