Originally posted by *Reemz*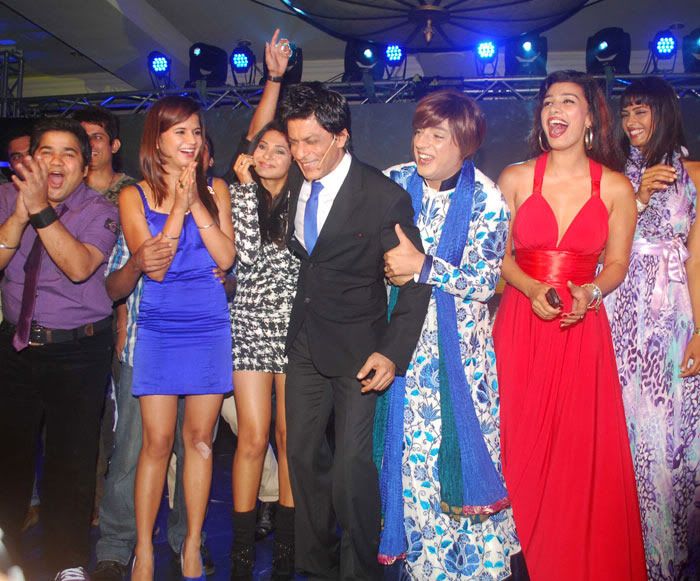 Thank you Ankita for finding this wonderful pic.
sahar posted this on my WALL and i almost fainted when i saw this :) ..
THE SHAHRUKH KHAN THE KING OF BOLLYWOOD :| WITH JENNY :| :| :| ITS LIKE A FRIGGEN DREAMMMM COME TRUEE I STILL CANT BELIEVE THAT I M STARING AT A PIC THAT HAS JEN AND SRK TOGETHER :| AND NOOOOOO ITS NOT FRIGGEN MERGED???
OMGGGGGGGGGGGGGGGGGG hold me before i faint again! SIGHHH man! i absolutely LOVEEEEEEEEEEEEEEE HIM AND I ABSOLUTELY LOVEEEEEEEEEEEE HER!! i always wanted to see them in a frame together :| and nowww ITS HERE right HERE! god damnn they are sooo SEXIIIIIIIII BABYYYYYYYYYYYYY!!
i love you SHAJEN! i cant wait to see lots of youuuuuu in ZOR KA JHATKAAAAAAAAAAAA ! heheheh!