Here is wishing the absolutely crazy, mad, badnaam, gaddha, Rehan Ali Baba, the chota bachcha and STML of our CC A Very


We May not be by your side, celebrating your special day with you, but we all want you to know that, we are thinking of you and wishing you a very happy, joyous Birthday
Miss you a lot TJ, take care and hope you're back soon

HAPPY BIRTHDAY TJ

n i now i dunno wat to write
let me think


A very very very Happy B'day TJ , May u have all the happiness in the world n all ur wishes cum true,hope the Almighty shower his blessing on you n u always keep smiling :)))

n yes one more .. may u keep playing cricket


now thode advice on ur b'day


1. Don't fyt/argue with me everytime


2. Its not good to alwayz criticise my favs , so spare them sumtime


3. When i tease u , let me tease u peacefully , don't tease me bak


4. Don't , jst don't twist my words


5. When u get annoyed/angry with me pls tell me then n thr.. i wud really love to knw



Bas aaj ke liye itna hi
I knw u won't follow any of them but try karne mein kya jaata hain :/


Achcha TJ , let me give u one compliment , 0.0000000000000001% bhi taunt nahin hain haan ismein
... i really like when u don't get even wee bit offended when i call u ghada , monkey , stupid , idiot , fool ,wagera wagera
thts so nice of u


U have been one of my closest frnd out here , its been absolutely g8 knowing u , i'll alwayz cherish the wonderful n absolutely joyous time tht we spent here =D ,
Be the way u r.. [ I knw itne advice diya to change the habits of urs n i m still telling this line]
Hope our frndship continues :)


N now gift time





^^^ Coz u r his biggest spoon




^^^ yeh toh every1 knws




^^^ The only good choice of urs
Just kidding haan
I m very sry if i have ever hurt u
I don't alwayz mean wat i say .. actually loads of time :/
n most imporant thing now , Don't count my typo atleast in this msg @:
Once again , verrrrrry Happy B'day Teeejaaaay....tc
Reha

Heyy humming bird, aka Mr okay aka Teejaayyyyyyyy
A very Happieeeeeee Birthday 2 You!!!! =D Hope u have an awesome year ahead. May you get all that you wish for. Enjoy your day to the fullest !! =D
Ok, M really bad at this .. But I'll try saying somthing..
U are a great friend 2 have, Teejaay !! =D .. and definitely the most hilarious person on earth!!
Hey, humming bird, I miss flying with you 2 different places!!
khud toh urr ke Orissa chale gaye .. how am I supposed 2 fly now!!
I miss talking 2 u!! :(
Here's a poem 4 ya, (googled obviously
)
Because today's so special
it really wouldn't do,
to send one simple birthday wish
to last the whole year through...
So this wishes happy moments,
a day when dreams come true,
and a year that's filled with all the things
that mean the most to you.
And this is 4 u..
And Ur Sonam ;)
Hope our frndship neva dies :) .. I am sorry if I have eva hurt u!
Once again, a very happy birthday.. enjoy
Disha

Okay i don't know from where to start
its your birthday so Happy Birthday Nanna Munna
<------------- yes this smiley i would like to use as you loveeeeeeeeeee this smiley so much
and i use less hug smiley...at least less than you Munna
ok ok let me start with the actual birthday message
Many happy returns of the Munna my ek lotha phan
many the Almighty bring lots of happiness in your life, may each and every passing year bring you wisdom,enjoy and happiness
I remember we first met in MFC somewhere in April that time i didn't know you will be one of the special friends of mine here on IF...starting mein toh bade achchi tarah se behave kar raha tha and see now i can see how the actual Rehan is


You are very very very not so sharif ladka,stubborn,lair no 1,stalker of course and a very ganda ladka...i know ganda word ki meaning kuch aur hai par kya karoon it was too late for me to realize this
and dare of you call me Miss.Mooch you Mooch lover and this surely does not mean you are my lover...got it ?
and plzzzzzzzzzzz get one thing clear your choice is seriously not good you need a better taste like seriously
erm excluding Sanaya and Imran as they are nice
im blushing for Imran ok...ganda ladka kuch bhi aisa vaisa mat soch na


A special song for u

It's a hap-hap happy birthday,
May you live to be, a hundred-and-three;
It's a hap-hap happy birthday,
A hap-happy birthday to you.
Take a bow, take a bow on your birthday,
Your birthday, your birthday;
Show us how, show us how on your birthday,
You still look as good as new.
It's a hap-hap happy birthday,
A hap-happy birthday to you.


Ok this song is not invented by me...im saying this in case if you don't know


Let me now tell you some secret things which i have never told to you...god knows why

1. Once when i was stalking Reha's sb i saw there you said i type a lot
this was so bad of you...i try controlling myself sach mein

2. You are a good guy so stop irritating and annoying girls and flirting with them

3. Stop your pranks plzzzzzzzzzz
till now you have shown me your Brother,Friends pic aur kuch baki hai ?
you ought to agree this time that i took very smart steps that time not believing you TG
and the one which i accepted your TM remember ? that was the most smartest step i ever took

4. I know u don't like Dolly and even BB 3 but still once when i told you to watch the video you sach mein watched the whole video and downloaded it too...that was unbelievable for me as i did not accept you YOU will sit and watch it
thank you dil se that you patiently watched
and sorry tere kan phat gaye ho toh

5. Whenever i put KSG's aka ur gober's pic i do not like when you poke your noise in between and give you unwanted comments


Phewwwwww i hope this was the shortest birthday message for you
kya karoon tune kaha i type much aur teri baat ki izzat rakhni chahiye na mujhe


Ok my birthday message will not over till i won't post your mostest favourite actor pic
guess kar kaun hai woh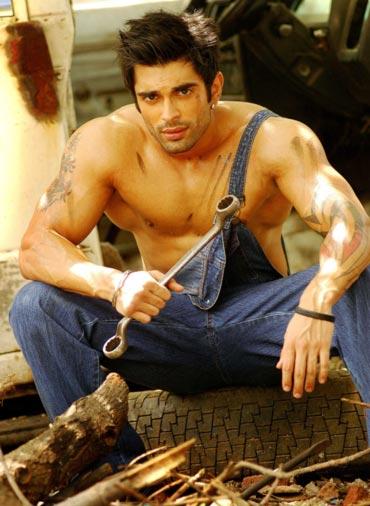 Your gober's pic...my message will be incomplete without his pic na as you so much love this guy
this pic from me to u
Happy Birthday once again
<------ only 1
miss you come back dhakkan
Sonali

Wish a Very Happy Birthday TJ Ji !!
May Allah bless you with all the happiness and success, Love, Peace and Joy!!
May ur all your dreams and wishes come true.
Hope u have a Awesome year ahead
HAPPY BIRTHDAY ONCE AGAIN
God Bless u
Here's Ur Bday Gift
I really hope u like it
-Nori



- Tannu


Happy Birthday TJ
..........have a wonderful birthday
......the CC seems empty without you
Paro

Today is b'day of da funniest person on this earth...

he is da most funny and lovable person whom I met....
if u are sad,just go to him...he will make u laugh and u can forget ur sorrows....cute,understanding and lovely frnd to be wid...
without him our CC has no life..
Im loving to chat wid u TJ..wish u stay in India for some more days
Happy Birthday TJ bhai...May u celebrate 1000 b'days like this
- Nisha



Ehhhhhhhmmmmmmmmm hmmmmmmmmmmmmmmmm
Seriously this is wht is coming to my mind while im writing ur bday msg. So much to say, but i don't know how to say. Seriously itneeeeee dino baad ek msg bhej/likh rahi houn shayad is liye. First thing i wanna say is i am so so so so so so so so soooooooooooo sorry pichle saal main aap ki bday bhool gaye, really im so ashamed of tht, aaj mauqa mila hai to socha apologize kardo. But u know main apni bhi salgira bhool gayi thi pichle saal lol, mama ne yaad dilaya tha
And second Im sooo glad i got a friend like u. I still remember our first chat trough pms, still makes me laugh and think "hum kaise dost bane". After tht Pms k barsaat hui, i started to learn ur friends and u learned my friends i cannot forget tht time, ghante beth kar chat hoti thi, pakistan gayi, to specially online main hoti on tht other forum just for u, seriously. Pata nahi time woh wapis lana bhi chahoun to woh mumkin nahi hai. But seriously i will and cannot forget those days, pagalon ki tarha chat karte the. U evn learned me making Buryani through Pm, u remember?? And now i make 3 different buryani's
Aur kisi se share tab karo na karo, but u were actually the first person who i told to abt my family etc stuff. And u were always there for me. U were always there whn i needed u. Dua kahti thi mango to magte the. Evn if i say thanks it wont be enough for wht u have done for me.
I had to say something more, bhool gaye
Im so glad i got a pm abt ur birthday this year. So thanks Sim for tht.
Itna lamba Msg likha sabse imp baat nahi likhi
A VERY HAPPY BIRTHDAY
Hope all ur dreams and wishes come true
May Allah Bless You
Iqra

- Iqra



Hey TJ Wish you Many Happy Returns of the day !!
May God bless you and fulfill all your wishes (of having 200343093842039482 kids !
) ! Enjoy your birthday to the max !
Cheers
Ishan

Happy Birthday
TJ2!
May this Bday be the bestttt one!
All the best...
will make a sig fr u in feb!!!
my lappy is gone 4 repair... the Motherboard of that kappy is only found in EUROPE and it'll taje time!
hehe
irrelevant i knoww! :P
haha


- Reeno



Rehaann
*Big hug*
*May you have all the joy your heart can hold,
All the smiles a day can bring,
All the blessings a life can unfold,
May you have Gods best in everything*...
Rehan rehan rehan! What am i supposed to tell u? ...
My brain feels empty. You made such a big difference in my life, just by being there, with your silly jokes crazy humour and bindaas attitude..You created a special place in my heart...I think God for blessing me by giving me such a lovely friend like you,feels so good.
I hope Allah showers his bestest blessings on you...Wishing you a very wonderful life ahead.... Trust me Rehan , if you live life the way you taught me to live mine ..its gonna rock more
Take care,have lots of fun at home and talk to us soon .... Tumhare rude jokes sunne ke liye mere kaan taras rahe hain
I know thats a tacky line..but still.
always keep smiling Rehan
you spread your smile and happiness around!
I hope for the best for you!
happy birthdy to u..happy birthday to u..happy birthday dear Rehan.. happy birthday to u
may God bless u....may God bless you with sonam kapoor...happy birthday to uu
Amby

Happy Birthday TJ...
Many many happy returns of the day'I hope all of your wishes come true.

May each hour and minute be filled with delight..Keep smiling always & enjoy your birthday..have a wonderful day and year ahead..
May Allah bless u'..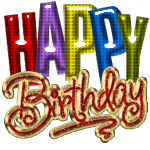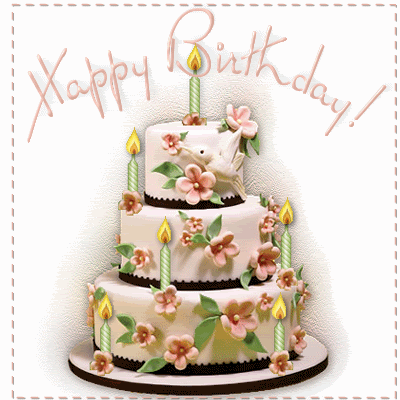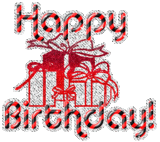 Zeba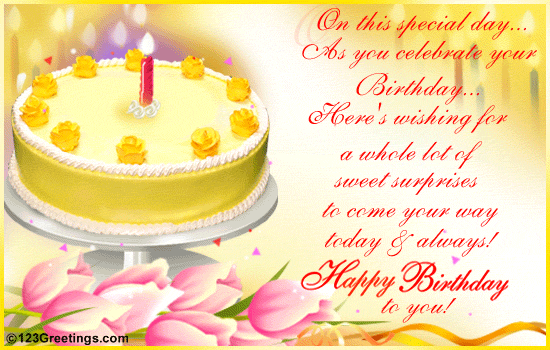 A simple celebration, a gathering of friends;
here is wishing you great happiness,
a joy that never ends.
Happy Birthday TJ !
Alisha

On your birthday, special one,
I wish that all your dreams come true.
May your day be filled with joy,
Wonderful gifts and goodies, too.
I wish you fine and simple pleasures.
I wish you many years of laughter.
I wish you all of life's best treasures.
I wish you happily ever after!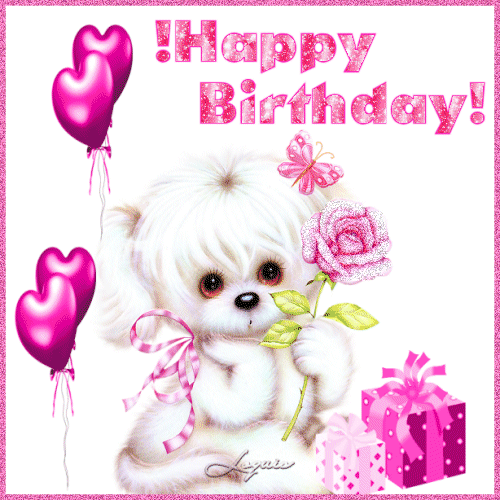 Happy Birthday from ur friend Pri
.

tumharein itne naam likhna kaafi hain haina
.
.
wat 2 say
.
.
ur probly 1 of the 1st guys i talked 2 on IF ..... tab we didnt talk much n i didnt knw u were ths stubby
.
.
par now i can say shayad tum utnein hi stubby ho jitni mein hu Mr Stubby
.
.
i wana say thanx 2 u as if u hadnt told me 2 join MFC mayb i wudnt have met such gr8 friends :D
on ma bday u sed am funny but not more thn u
i never sed am funny
sab ko hasatein rehtein ho to ur the funniest Mr King
.
now enuf name calling na
.
.
sorry
par i cnt help it am use 2 callin u with so many names so dnt think am gna stop
.
.
bohut bakwaas ho gayi i will stop now
.
.
waise u wanted tht sprite pic na :/ yh lo i cropped it now u can save
.
.
ok nw ur bday siggies ...... ur Sonam
.
ur a gr8 friend 2 have ..... am sorry if i ever hurt u
hope u have a gr8 Bday n all ur wishes cum true :D n u always keep smiling :) may u always keep playing ur fav sport cricket n get ur Sonam
.
once again wish u a very Happy Birthday
.



Edited by 268143 - 03 February 2011 at 11:53am