Thnks for ur lovely compliments
Part 5 (Kismat ka ishara)
In Shimla
Arohi ghar jaa rahi hoti hai to bohot zor se baarish hone laghti hai, samne ek ghar hota hai Arohi wahan jaati hai aur woh Arjun ka ghar hota hai, Arjun darwasa khol tha hai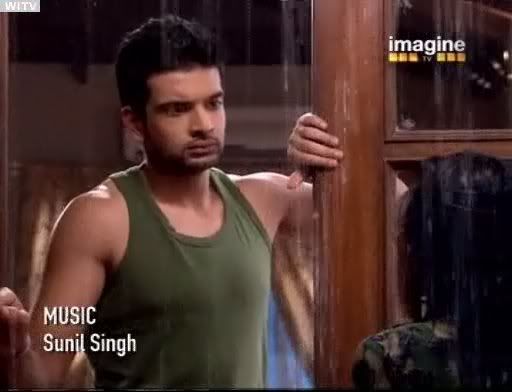 Arjun thinks "again"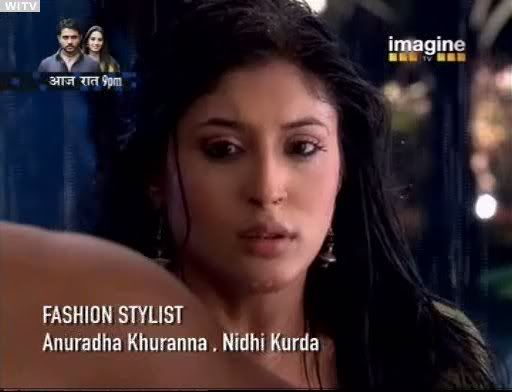 Arohi thinks "phir se"
Arohi: bohot zor se ba...
Arjun: andher aa jao!!! nahi to tandh lagh jaye gi
Arohi andher jaati hai, woh sofe par baithi hoti hai, Arjun uske liye tea le kar ata hai
Arjun: tea pee lo, better feel karo gi
Arohi: thanks
Arohi tea pee thi hai aur phir kehti hai
Arohi: sir main aapse kuch puch sakhti houn?
Arjun: puchoo!
Arohi: aap attitude se kyon baat karte ho? (Arjun ghusse se dekhta hai)... nahi mera matlab hai ke aap attitude ke bekher baat karte hain to ache laghte hain aur jab attitude ke saat baat karte hain to aapki nose hawa mein udh ne laghti hai
yeh baatein sun kar Arjun ka moo kulla ka kulla reh jata hai
Arjun: aur tum zyada kyon bolti ho? mera matlab hai ke tum jab todha bolti ho na to cute laghti ho aur jab itne zyada bolti ho to ek.... (sochne laghta hai) ek cockroach laghti ho
Arohi(with fun): cockroach bolte nahi hain (zor se hasne laghti hai)
Arjun: thik hai... thik hai...
Arohi ko aise haste huwe dekh kar Arjun usse dekhta hi reh jata hai aur phir woh bhi halka sa msukurata hai
~~~~~~~~~~~~~~~~
In Ludhiana, Prem's house
Heer bed par beth jati hai aur Prem uth jata hai
Prem: I think saath wale room mein ladkyon ke kabre honge tum jaa kar change kar lo
Heer change karne ke liye jaati hai, Prem chand ko dekh raha hota hai
Prem: akhir iss desh mein aisa kya hai jo mere dil ko bechain karta hai aur aise laghta hai jaise koi barso se iss desh mein mera intezaar kar raha hai
Heer change kar ke ati hai, usne ek short dress pehni hoti hai and she feels embarrassed, uski aankh mein ansoo aa jate hain, Prem heer ke ansoo ko saaf karta hai
Heer: woh... woh...
Prem: sssshhh!!!
Prem cupboard se chawl nikal tha hai aur Heer ko pehna deta hai
Prem: doctor ne bola hai ke tumhe araam ki zaroorat hai to tum araam karlo...
Heer uski ankhon mein dekh rahi hoti hai: tum ek anjaan ho ke bhi mera itna khayal kyon rakh rahe ho?
Prem: meri maa ne sikhaya hai, jab koi probleme mein ho to uski help karni chahiye
Heer smiles
Prem thinks " iss ladki ko mille huwe itna time bhi nahi huwa lekin aise laghta hai jaise main isse barso se janta houn "
Heer thinks " akhir ek hi raat mein koi itna apna sa kaise lagh sakhta hai? akhir kismat kiya ishara karna chahti hai?"
~~~~~~~~~~~~~~~~~~
I hope u all like it,
leave ur compliments
and hit the like button
~Amira~



Edited by amira_saeed - 20 February 2011 at 3:46am