Hello all u Lovely GKDians. As u all know that the Valentine's Day is approaching and we here are all madly in love with the feeling of Love. So lets celebrate this wonderful day of Love together.

When you feel cold and warm at the same time,
when you read over the same line for the tenth time,
when your heart and thoughts somehow appear to rhyme,
and when a simple name conquers your whole mind,
then you are in deep trouble my friend' you are in what they call, "love".
The one thing we can never get enough of is love.
And the one thing we never give enough is love.
We are coming up with a Gala Valentine Party, where we wud declare the "Best Couple of GKD Forum". Now all of u wud wonder about being in couples. So Behen log fikar not when am there. Look Valentine Party mein akele hum akele tum Dance to nahi kar sakte nah !! So we need couples. But as we are mostly girls in the forum and jst a few boys so it is difficult to make a guy n girl couple. So u all have to first find partners for urself and assume each other as one girl n one guy (even if u are of the same gender)
This post is to declare the couples for the Valentine's prom-nite party. All of u are given a week's time to search n decide ur partners and also tell that who is the guy n who the girl. U can talk to each other via Pms or in this thread. The final list of couples wud be declared by Monday next week. I expect 100% participation in this plz.
The best couple wud be selected through a contest. The contest details would be up in the next post.
For any queries u can contact us via pm or in the thread.
event brought to you by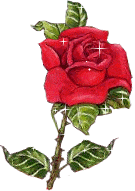 NO SPAMMING PLEASE

please check contest details in this post


http://www.india-forums.com/forum_posts.asp?TID=1604725



Edited by chatterbox - 31 January 2011 at 3:03am