Originally posted by yoga23priya
hey vista di....
i hope you enjoying everyone question...i think my questions will be easy for you.....
AAAhhh....the much -awaited answers
here is my questions
GET READY
1.If you are pregnant with Tanmay's child?how will you propose him for wedding?
Priya Darling, Vista achchi bachchi hai, aise kaam nahin karti ....aur achchi bachchiyon ko aisi baatein bhi nahi karne deti. (vista wags her finger in time with the shake of her head
).......aapko achchi bachchi banna hain, na? Toffee khana hai na? To jaa kar apna moohn sabun aur paani se dho kar aayeye.....phir teacher aapko bhi toffee degi....come on, you are a good girl na?
2.If you got marry Pehalwaaniji how many kid you want to have and their names ?
(plz minimum 3 children....don't say i will not have)
Munnu, chunnu and tannu
3.If your husband Pehalwaanji come to know truth about you being pregnant with Tanmay's child.......how will you convince that the child is Pehalwaanji not Tanmay's?
Phir wahi baat, see answer to the first question
4.What is your real name and Express your self in 3 words?
I will take the Bard's help here and say "what is in a name? That which we will call a rose by any other word, would smell as sweet"
. Kind of hard to "express" myself in three words but I will try: funny, sweet, firm.
5.What are the wishes you will full fill no matter how difficult it will be?
Whose wishes? mine or for other loved ones?
Sorry , couldn't follow the question
6.Few praise about my aunty in any language other than hindi and english?
(then translate them in to both hindi and english)
ye na thee hamaaree qismat ke wisaal-e-yaar hota
agar aur jeete rehte yahee intezaar hota

This is Urdu shayari by Mirza Ghalib
Translation: ye na thi hamaari bhagya, ki premi ke darshan hote
agar aur jeevit rehte , to bhi isi tarah prateeksha karte rehte
It wasn't my destiny to be with my love
Had I lived, the wait would have lived too.

7.What is love and hate according to you?
Very corny answer, but I have been at it for two hours now
:
two sides of the same coin
8.If you caught kanoo hugging videshia after your wedding night what will you say to videshia?(dont say your kanooji is her brother...he is your husband now)
See answer 1
9.Your reaction on 1 to 8 questions?do you want to kill me......not yet i think?
Kill you? Nevaaa
............I specialize in gone cases
10.In japle wedding what if you slip and fall in to pappu arms with BG oh ho oh oh music playing? your reaction?
I will sue the chappal maker
11.express the persons in a sentence in my aunty style
a.dreamy di
bahut badhiyaan likhat hai.....eeka kauno puruskar milan ka chaahi
b.mony di
ab ka kiyo ho.......taang toda ke baithi ho.......
c.prash
tumka hum aapan FB page banane ka theka det hai...........mufat me karna padega.
d.cb di
Kyun CBwa.............tumka kaa chaahi...kauno ki haath per tudwaane ho, to humka bata do....thoda discount bhi dila dege.....
e.chista di
Oh Sara ................tanik tum humre ooo eiffel towerwa ghumaane ka intejaam to karo.....bas humra passport ki photooo aa jaaye to oo bhi ban jaayega aur hum hawae jahaj par bedh ke tumhre paas aawat hain
f.emina
Oo chukariya to Hyderabad jaa kar hum sab bhool hi gayee........Panditji, tanik ek tho search party to bhejiye
g.danoo
Bahut kamal ki chukariya hai.........humka bahut pasand hai
h.nandu di
Eehka to daud bhaag ka puruskaar milan ka chaahi.........kya jaldi jaldi update karti hai...ek kamre se doosre kamre mein bhag bhag kar
i.ashu di.
Oohka ka kahin.........humra show to jyaada dekhat hi nahin hai.........bas kabhi kabhar bhoole bhatke aa jaat hai
j. me
sabaas chukariya, kaa kahani likhat ho tum aur ka khabsoorat khabsoorat tasveerva banawat ho......sabaash
h.swathi
mere dil ka tukda
(don't repeat what you wrote in other post)
12.if u won a date with Pandiji then what will your reaction?
13.Choose which you don't like?(must choose one compulsory)
a.avi/avi/avi
all the three ///'s
b.beta maharaj/panditji/motu(remember in water)
beta maharaj
c.simple/bhauji/videshia
videshia
d. arpi/manjari/amma
amma
e.chirag/pappu/jagat
pappu
f.avi/kanoo/pehalwaan
/
14.If you got your first kiss from Pappu's Father?write pappu's reaction?
15.Write A Scene?
a.
b.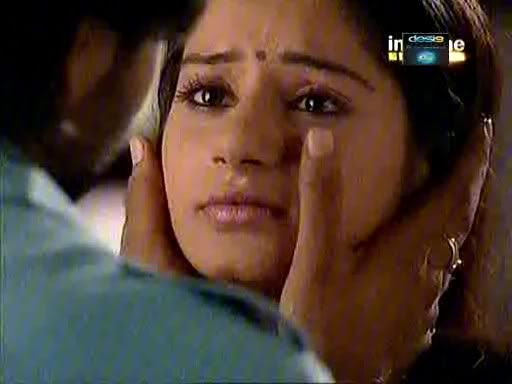 c.
d.
16.Express the person in word in mumbai tapori basha
(cb di plz translate for us)
a.Pandit ji
b.My Aunty
c.Manjari
d.Chirag
e.Avi
f.Arpi
g.Simple
h.Snake
i.jagat
17.Few praise about
a.Pehalwaanji
b.Sarwaana
c.RV
d.Shikha
18.
a.What will you do if videshia comes and hug you?(no hugging back)
b.What if RV injures Avi and Arpi again....what you will do to him?
19.Write a love letter to Snake just like Arpitha's letter Avdhesh?
20.
a.Write more than 5 line praising about our CKD group?
What is CKD??? Group?....I know there is GKD....but what is CKD??
Sorry
b.Rate my grilling skill?
Good, but could do with some improvement in certain areas.....
finally i'm done
ab baataho aapka kya reaction hai question paper paad ne ke baad....yeh thoda easy hai na.......Prashuuuu ne kaha ki hard bana na......par ne bahut easy banaya
do you want more questions.....i know you would love tooo...COMING SOON
Sorry, haven't been able to finish the paper...had to skip some questions because the time ran out