I am back
so pahle jaisa main ne kaha tha last updates k comments
caheye ya nahi abhi bata do?
chalo kya yaad karo gi comments kar hi deti hoon wese bhi kafiiiiiiiiiiiiiiiiiiiiiiiiiiiiiiiiiii din ho gaye haan
part 39
he teased her -
so u know every thing now
she hid her face yet again.
Maan -
kitni bar kaha tumhe jada stress mat karo.

She was feeling embarrassed
Maan -
humesha aise karthi ho. Aaj furniture karni ki kya zaroorat thi.

She stood in the corner unprepared & feeling shy. He just left from there without saying anything. He immediately went to the medical shop, picked the napkins & ordered pizza on the way back.
He came & gave the packet. She dropped her head down feeling really shy. She changed & cursed herself tujhe kuch yaad kyun nahi rahta. Maan screamed from outside, meri sweety ka mat danto, yaad rahkne ke liya main hoon na. She blushed & came out & placed a soft kiss on his cheek


chote ho k yeh haal he jab bare hoon gey to pata nahi kya karen ge.wese muskan yaar kya kya karwana he in se kuch hint de do
OH NO...shahruhk khan..
she hugged wet & drenched Maan how pulled out his tucked shirt from the pants & tried to dry himself.
I am sorry very sorry. I love u, love u a lot. I don't like shahruhk khan. Chi chi bilkul aacha nahi.



bechara SRK tum ne os ka patta bhi kat diya



Daadi - atleast now take up the MD post.
Maan -
abhi nahi daadi after my studies.


part 40

Their birthday ...Geet 15 & Maan 20

Geet never failed to amuse him. Geet kept the grah pravesh pooja with havan for his mom in their new flat.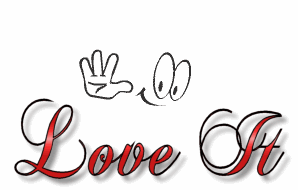 Daadi - beta aap ne pooja arange kiya
she shook her head -
mama ne kiya
Geet dragged him down stairs. He slipped her hand around her waist pulling her closer placed a soft peck on her cheeks
abhi bhi kuch baaki hain?
She blushed & nodded.
By now he kind of guessed it was a four wheeler but wat took his breath out was a long leek black
Mercedes Benz CLS Class Coup,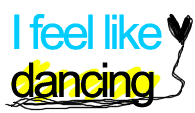 she had his fav collection of songs recorded in to one CD. He took out the CD & checked wat it was..it read
just for records I love u.
He pounced on her & hugged her tightly kissing her madly every where passionately
I loved it loved it a lot
part41
Mohinder quietly stood in the corner & watched. Maan finally met up with in.
Mohinder - so u did bit for it
Maan -
my first tender

Mohinder - woh bhi itna bada?
Maan -
aap ki baat kaise talta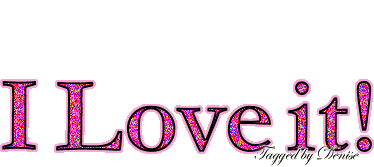 papa g
He signed the papers, again the tender was on geets name. Mohinder kept looking at him in awe.
Mohinder - bahut pyar karte ho usse
he looked down -
bahut se bahut jada
Mohinder - I always thought u r lucky to have her but now begin to feel that she is luckier.
Maan -
nahi I would still like to believe I am the luckiest
oh choro g papa ji geet and maan dono lucky haan but hum zyada lucky haan
" kyok hamare pass muskan he tumhare pass kya he haein"
sorry kuch zyada hi ho gya
Suddenly he noticed a smile touch his lips Mohinder watched closely he was on a call. He smiled to himself assuming it was his daughter. Maan finished the call & rushed to Mohinder.
Maan -
papaji main chalta hoon
.
Mohinder - lekin abhi tho main meeting rahta hain
Maan -
my staff will attend, mujhe Geet ko pick karna hain
Mohinder - I will send the driver beta, don't worry
Maan looked really restless & impatient -
nahi main hoon na uska driver.
Mohinder smiled at the young lover boy inside THE Maan Singh Khurana. - lekin abhi tho uska class chal raha hoga
Maan -
pata nahi she called & said ki aaj half day hogaya hain

he was so getting tensed with every passing minute.
Mohinder - relax Maan she will be fine
Maan -
nahi she will be waiting main chalta hoon.

Mohinder shook his head as he saw him rushing out of the hall without even bothering to tell anyone. The media questioned the KC staff about Maan. They made a lame excuse.
Mohinder - nahi baba .. Main ne tho kaha bhi ki driver ko bhej doonga
Rano - phir
Mohinder - attitude main bolta main hoon na uska driver!!! he laughed a loud
Rano - dehko tho kya haal kardiya mera Maan ka..bechare ko driver bana diya hain aapki beti ne.
Mohinder - aab use uska driver banna aacha lagtha hain tho kya kar sakten hain
Maan teasingly -
tum meri tarah cake nahi khavogi

she blushed looking down & shook her head
he squeezed her from the waist -
tum badal gaye ho

she turned to face him -
aise nahi hain
she made a baby face
mujhe sharam aati hain

Maan naughtily -
mujh se ?

She nodded her head
Maan -
then I need to remind u

Geet -
wat
Maan -
I am the same person whom u said u F me

she covered her face with her hand -
tab mujhe uska matlab nahi pata tha

Maan -
tho now u know the meaning

she nodded her head still covering it with her hands.
Maan teased her -
so now u don't want to
...she knew wat he was about to say.
She closed his mouth
I still want to
& ran away from there. He smiled feeling flushed. Those words teased him more than her.


Edited by cute-aly - 29 January 2011 at 7:09am