Originally posted by ..NiyaPari..
Chippppieeeeeeeeeeeeeeeeeeeeeeee
<3
Chipiee!!!
YIpee..!
Lol i just found these so these are for u..!
And m damn sure u will go 100000000000000000000000000000000000000000000 raised to infinity power no. of shops..!
And u knw how much i love ur sigs and how much i stalk ur shop to check if u r open
ROFL i just love ur creations they are just amazing!!
Mindblowing..and well speechless..
You are one of the bst sig makers i have knwn till now..!
And some thing for u..!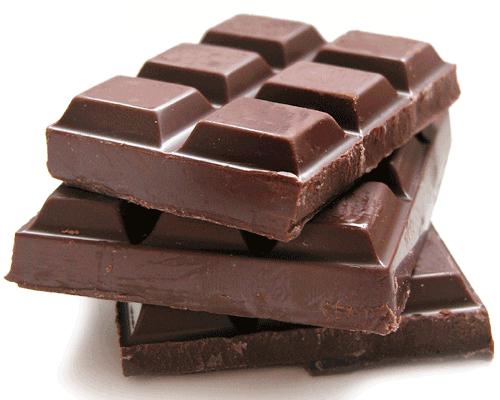 Ok now lemme stop drooling over it or u will get nothing as i love chocolates Yummy lol.!
Chip i remembered just wanted to tell again thnxx for those banners u made m gonna use those very soon..Will credit u wen i use :)
thnxx a lot..!
And sry again for late reply
And Chip Wen will u open ur shop again lol m back at it now :P
U knw na i love stalking ur shop..!
Lol i knw u might be busy..!
But if u open ur shop and m missing m already resss for it
:P
Lol coz i love ur sigs <3
And Sry for keeping u wait..I knw m mad lol..
See had exams and reserved i cud have comented na..!
M mad
,.,,I guess tht was a late reaction
Lol nooo M not mad m super duper mad
Lol oops now i gotta really go..
Goin for shopping :)
Will comment again tmr lol while stalking :P
love ya
Pari
Hey Pari! Thanks so much, hun! I REALLY appreciate all the kind words you have for me.... and also your stalking
That reminds me, if you'd like to place a request, you can.... I think I can squeeze yours in. :) Like you said, your spot is reserved, you just need to update it with the details now. :) And that chocolate, bear, flowers and congrats sign... aaahhh! It's so pleasant to see such love being showered on me. I love you for loving me and for everything else!
Originally posted by -Dreamy_Girl-
Chipzie.... Am shocked
I just cant take my eyes off for the front page.... Its really sooo beautiful yaar..... U are really very creative... Hmmm, am thinking that the day i will get married na, as a gift i will tell u to make a marriage card for me in the same layout as ur front page....
... Am really shameless na, am telling u what gift to give to me
but its soooo sooo beautiful.........
Ok i forgot to congrats u for ur 3rd shop... U see how impact ur shop layout has on me....
So congrats honey.... U deserve more shops in the future....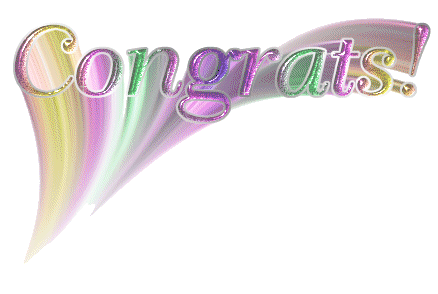 I thought u had forgotton about me.... But am very happy to see my name in ur thanks list
(but its really me na... Or there is some other Soni too
) But I dont mind..... Dont take me seriously.... Well my birthday is approaching, have u already started to prepare for my gifts....
( Stop it Soni, besharmi ki bhi hadh hoti hai
) Ok enough for now....
So Chipz, i hope i have not bored u with my messages..... Am really happy for u, always keep on progressing like this, in IF as well as in real life too.....
Specially for u Sweety...
May there always be work for your hands to do,
may your purse always hold a coin or two.
May the sun always shine on your windowpane,
may a rainbow be certain to follow each rain.
May the hand of a friend always be near you,
may God fill your heart with gladness to cheer you
P.S U noticed sumthing some of us has used the same congrats glitter...
SONI! My wonderful friend! I'm so glad to see you... it's been a while, right? How are things coming along? Thank you SO much for the amazingly kind words. I really can't absorb all the love and blessings being showered on me.

Wedding card, huh? So that means marriage is on the cards in the near future... which in turn means you've met Muzammil!


And your birthday... ahhh yes! Of course, I've got a few ideas brewing in my mind and some in progress. :) Wait and watch! Oh, and I know only one Soni, and that's you! :) That poem is very touching! It will remain close to my heart. Thank you.


Yes... it's funny how a few of you have decided to use the same congrats banner.
But no worries, it's the thought that counts!
Originally posted by aishi.muffin

Duuudeee, the reqs are like..stunning (:
Originally posted by aishi.muffin
BTW are you closed or are you taking reqs? Because I still see reqs coming in when you're closed.
Thanks Aish!
I'm glad you noticed...
It's meant to be closed but I guess I'm just using that sign to limit the number of requests. So, if you have any in mind, bring it on! I'll accept it :)