Reserved......
Edited*
*****************
Chipzie.... Am shocked
I just cant take my eyes off for the front page.... Its really sooo beautiful yaar..... U are really very creative... Hmmm, am thinking that the day i will get married na, as a gift i will tell u to make a marriage card for me in the same layout as ur front page....
... Am really shameless na, am telling u what gift to give to me
but its soooo sooo beautiful.........
Ok i forgot to congrats u for ur 3rd shop... U see how impact ur shop layout has on me....
So congrats honey.... U deserve more shops in the future....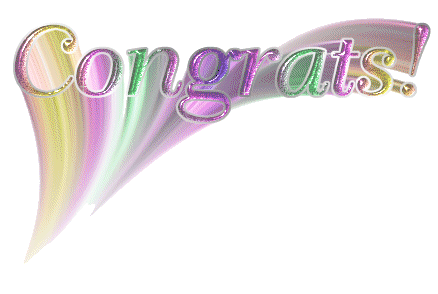 I thought u had forgotton about me.... But am very happy to see my name in ur thanks list
(but its really me na... Or there is some other Soni too
) But I dont mind..... Dont take me seriously.... Well my birthday is approaching, have u already started to prepare for my gifts....
( Stop it Soni, besharmi ki bhi hadh hoti hai
) Ok enough for now....
So Chipz, i hope i have not bored u with my messages..... Am really happy for u, always keep on progressing like this, in IF as well as in real life too.....
Specially for u Sweety...
May there always be work for your hands to do,
may your purse always hold a coin or two.
May the sun always shine on your windowpane,
may a rainbow be certain to follow each rain.
May the hand of a friend always be near you,
may God fill your heart with gladness to cheer you
P.S U noticed sumthing some of us has used the same congrats glitter...


Edited by -Dreamy_Girl- - 22 January 2011 at 3:39am