~| | Unlocking the Past | |~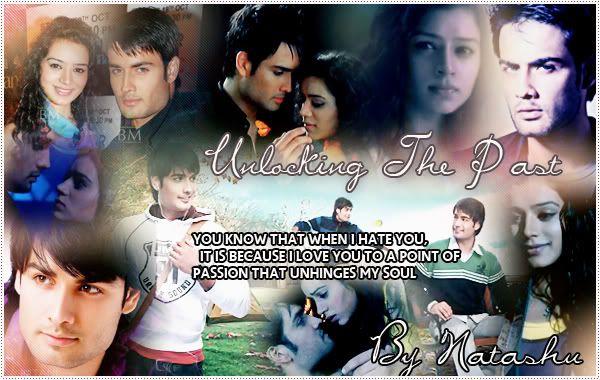 Chapter 3:
Piya's sleep was restless, her dreams elusive, and all had to do with her upcoming exchange program. She'd decided on spending the last two semesters of college back home. Although Atlanta was home enough, it still wasn't the city she'd been born and brought up in. So, it had been a no-brainer when she'd selected a college in India to finish her studies. The choice hadn't been too tough. She had ended up selecting Mount College; located in Dehradun. The place had a nice, temperate climate to offer. Besides, there were the hilly regions and the picturesque atmosphere. Moreover, she had friends there. A nice cherry on top.
Yet, she couldn't shake off a sense of foreboding. It had been this way since childhood. And, Piya had learned to trust her instincts.
By dawn, she was exhausted, having done her part of twists and turns. Tossing off the quilt, she slid from her cushions; giving her body a nice, long stretch. Throwing the curtains aside, she allowed for the sun to warm her. She stood there until a loud ringing of a cell phone interrupted her morning ritual.
Sighing, Piya answered the call. Only one person could call her this early in the morning. "Misha, why on earth are you calling me at this hour?"
After a bit of laughter, her otherwise-practical friend finally managed to speak, "Sorry! It must be like half past five in the morning, yeah?"
Piya let out a frustrated breath. Misha was her best friend, but had flair for annoying at the most inconvenient times. "Yes! Anyway, what's the occasion?"
"Oh, nothing really. I was just checking."
"Mish, I know you're excited. I am too! But what if I was sleeping? I do have a long flight to catch - "
"I know! Sorry, it's just that I haven't seen you for like 3 years..."
It was unlike Misha, to be silent. So, Piya knew that the call had been placed out of sheer excitement and apprehension, and not another opportunity to trouble her.
"Trust me, it's been too long! I've missed you too. But, if it's any consolation, then I'll be seeing you very soon."
At this, she heard a previously silent Misha make a snorting noise.
"Don't be silly, Piya! It's only because Birdie is driving me crazy." This had Piya in splits, as her ears picked up sounds of a scuffle in background.
"How's Panchi? I haven't had a decent conversation with her in forever."
"She's been better. She doesn't get enough of her beauty sleep, what with all the dark circles under her - OWW!"
Piya bit back some laughter, Panchi-Misha were a classic when it came to sisters. Though very protective of each other, neither left a chance at poking fun at the other.
"Aw, Mish. I'm sure you haven't been beaten black and blue. Plus, I have to get going. I'll call you from the airport. Love you!"
"Yeah, yeah. See you!"
After disconnecting the call, Piya placed the phone in her bag and then proceeded to get ready for the big day. It was finally here. She'd already packed all essentials. The last-minute check was the only leftover thing. As she walked through her apartment, Piya tried to take in her surroundings, as if it was the last time she would be here. It was an eerie feeling.
Pushing away her thoughts, she made her way to the bathroom.
Twenty minutes later, showered and in fresh pair of clothes, Piya decided on talking a walk outside. It was a clear day. Early in June, it wasn't as warm yet. The weather was certainly heating up though. So, an early morning walk was much preferable.
This time tomorrow, I'll be with Mish.
Piya couldn't help but smile. Atlanta was a lovely place. She'd come along with her mother at the age of twelve.
Eight years. Time sure does fly.
Having finished her third year of studies, Piya had had the urge to complete her last year elsewhere. And it was then, when everything had just sort of fallen in place. She hadn't visited India for the longest time and had been missing her friends terribly. Her thoughts then took another turn as she made her way across the park. The air was surprisingly cool, a light breeze touching her face. Then, unexpectedly, the feelings returned, hitting her square in the gut, causing her to stagger. The same sense of foreboding, sending chills through her body. She couldn't understand this feeling of unease. It was unsettling, to say the least.
She was finally going home. So, she should have been feeling happy. Yet, she felt anything but.
Quickening her pace, Piya found a bench to sit. She tried to re-assure herself by taking calm breaths. Of what, she didn't know herself.
--
There you go, a complete Piya-chapter!
I also had something to say, regarding the story. Yes, Maithali is there in the story. But Piya isn't her look-alike. I repeat, Piya doesn't look anything like Maithali. They're very different from each other, physically speaking. Two different faces!
Alright then, do hit the 'like' tab and don't forget to comment! =)


Edited by natashu - 24 January 2011 at 8:37am