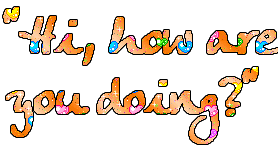 "no updates untill I get comments on all the four updates...
sooner u comment sooner will muskan update"

Muskan the maska master dhamki pe utar aye sub thek to he na
hae la ab kya karen
update k liye hum kuch bhi kare ga
part 96

It as first time since their wedding she was not in his arms in the morning. She hated the feeling. He came back from the gym & walked straight into the shower. She took out his cloths & waited for him. He came out & wrapped in towel, she gasped in some breath. Her throat went dry to see him in towel & that fury in his eyes.

She put all her wit together -
Maan

Maan -
just SHUT UP

tears flooded down her eyes, she forcefully hugged him -
I am sorry please mujhe aise ignore mat karo
he just left without even giving her second look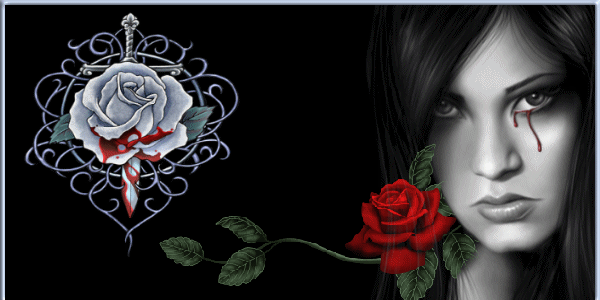 he rushed to the kitchen & looked at the knife. She hit head her head with the knife ..
geet tu pagal hogayee hain kya,
hain hogayee hoon. Kyun nahi baat karte mujhe se
.
chota mota fight to sab ghar main hota hain, iske liya koi life thodi end karta hain.
Fight hota hain, lekin koi aise baat bina kaise rah sakta hain ? Main ne sorry kaha na., main sachi main sorry hoon
. She fights with herself & forces herself to throw the knife away & walks back to the bedroom.
Mujhe nahi pata tha humne jo kiya woh consummate nahi tha. Ek tho aise sab karte hain, aur bata the bhi nahi ki kya hota hain
.
As if, he would have said & u would have understood
.
Mujhe nahi pata. Mujhe unse baat karni hain, aabhi.
She tries his number with tears running down her eyes.
I can't stay without seeing him, talking to him, I might as well die
. She picks up the sleeping pills bottle. She keeps it away & tries to sleep.
He just went to the living room & tried to sleep without realizing every minute she was drifting into her endless sleep. It was 5.30 am he got ready to go the gym when he tripped on the empty bottle of the pills. He immediately rushed to her hoping he was wrong in thinking wat seemed quiet obvious. But he was not, she was cold, he checked her pulse it was sinking.
Maan was shocked & pushed his hair behind. He was broken down completely. Nothing made sense. He rubbed his eyes trying to recall every incident. He knew her as a strong person not a weak girl who would resort to such measures. Prithvi reached the hospital little later. He saw Maan pacing restlessly in the corridor.
They could hear her vomiting & choking. He couldn't bare the sight she was in. pale, vomiting black, red yellow fluid. She struggled with that thick tube in her mouth. She couldn't even scream. He felt his heart shattering into million tiny pieces seeing her pain. He never intended to put her in pain not even in his wildest of his dreams. YES he was angry but he didn't mean to give her pain . He hated himself to have let her into all this.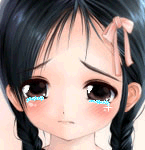 part 97
dr. - she is out of danger now, but will be asleep for next few hours.
Maan was worried why will she be asleep
dr. - we have flushed her stomach but the medicine that has already dissolved in her blood will take some time to fade. We have given injections to reduse that but still she may have a sound sleep for atleast 10hrs now. Nothing to worry Mr. Khurana, ur wife is safe now
those words sounded so soothing to his worn & hurt heart. But still it hurt him. Killed him somewhere to cause this pain to her. He spend the every minute next to her waiting for her open her eyes. He didn't have his lunch nothing. Prithvi tried getting him some coffee but he refused. He even turned off his phone. He didn't want anything, he just wanted to see her alright. After 6 hours she turned in pain. He immediately called the doctor panicking. Dr checked her.
dr. nothing to worry it is just her throat. Because of the tube that was inserted she is feeling the pain.
Don't worry she is going to sleep for another 5hrs.
I can't even get angry with you or wat?

She looked down feeling sorry
Maan -
right kuch kahonga tho u will again do something like this how cool is that
She stood behind him -
I am sorry

Maan -
umm

she comes in front of him holding her ears -
sorry baba

he ignores the sorry & checks her forehead -
how r u feeling?

She made a baby face -
I am not fine

he rolls is eyes
she hugs him -
mujhe maaf kardo na please
why did u have to do some thing like this?

Tears well down her eyes -
main ne jaan ke nahi kiya tha?
Maan -
eating 60 tablets at one go?

She cries -
mujhe aap ke bina niend nahi aa rahi thi

Maan -
mujhe bhi tumahre bina niend nahi aati tho main bhi kaaoon 60 tablets

she shook her head
Maan -
neind nahi aa rahi tho ek tablet ka lethi

she innocently -
pehle main tho 3-4 khaya phir bhi neind nahi aayen

he punches the wall in anger
Geet -
puri bottle khane ke baat bhi ek gande taak neind nahi aayen

Maan -
tum kuch karne se pehle soch thi nahi ho?
Why was he even asking that question to her, he always knew this about her, she never thinks before saying or doing things. She just does it at the rush of blood. He should have been more careful with her.
Please let me know what I did to deserve you...I want to make sure I keep on doing it

we are with u
geet
lo0 g muskan in dono pe comment to ho gya ab next ff pe comments after 20 mints but yaar muskan maska + chaska k sath hi achi lagti he
ab jldi se update karna