Ab ye lamha theher jaye tham jaye bas jaye hum Dono ke darmiyaaaaan....
Naino ne Keh diya aaa...
Now with the beautful news that Veeya are going to have a baby a new phase opens in their lives and a ray of hope for us Veeya fans
about it. This was our Veeya finding out about their little angel.
We love our Veeya very much but we wonder what's wrritten in their kismat...are they meant to be together? Is Tapasya meant to spend her life pining for her love and is Veer to keep understanding Tapasya as the plotting and scheming girl he knows...when we know that really she is so much more? Those are our questions the CVs will answer but for now lets sit back and enjoy the beautiful Veeya Chemistry we are getting
Because, as Nandmi put it...even in the scenes where Veer stares at Tapasya with hatred...the chemistry is still there...
But the REAL joy we Veeya & Nandmi fans have recieved this last month is the news that FINALLY our Nandmi made their relationship official - and in the sweetest way imaginable.
Our Nandish got down on one knee in front of our Rashami and proposed to her in front of the whole world.
Described as a fairytale proposal by many...Nandmi's love story has indeed been one straight out of a fairytale and as we celebrate their union with a big celebration - about to be held today 15th January 2011 we welcome in the new year as a new life for Nandmi and now we can wait till the day they take the saath pheres and become each other's forevermore
Our Adorable...








Lets follow their journey from the start as we join together to celebrate their love
Nandmi began their roles as Veer and Tapasya in the serial Uttaran. Although not the jodi meant to be, their chemistry was apparent from their first scene together...
Then came the scenes which sent shivers down the spine of every Veeya fan
How - despite being forced to hate each other on screen could they manage to have such a breathtaking chemistry? Veeya had become the new wonder couple...a marriage of one sided hatred and one sided love...yet how was it so good?
It was at this time around December 2009 that rumours started to surface that Nandmi were going out as Rashami planned a surprise entrance to Nandish's 28th Birthday Party. The comfort with each other was evident.
For the next 8 or so months those rumours became stronger and stronger until no one was left in much doubt. Nandmi's constant appearances together at Award Functions...
Their camaraderie on set...
Their frequent romantic performances at functions...
Their masti celebrating Holi together
And their frequent trips to famous jewellery stores
But it wasn't until late 2010 that we knew for certain just the extreme seriousness of the relationship. News came that Nandish had bought a new apartment and we were overwhelmed to know that Rashami had done the interior decorations because as Nandish put it so sweetly "she knows me better than anyone."
Nandmi's matching couple outfits at the ITA awards and their freqent hugs and kisses at the Gold Awards merely sought to add further proof.
We saw Nandmi bonding with each other's families
It was reported that Rashami had become great friends with Nandish's brother and Nandish in turn with Rashami's family especially her mom. He was there to welcome the arrival of a new bub in the Desai family.
And then, seeing their awesome chemistry at the colors Diwali festival, we knew it was just a matter of time before they made it official
And Rashami presented us with Nandmi pics whenever we requested them

And then came the very day we were waiting for for sooooo long!
The 25th of November - Nandish's 29th Birthday was the day he decided to propose to the love of his life and by doing so fulfilled all our wishes also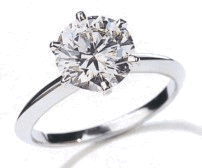 Rashami, who had arranged a surprise party for Nandish just the night before woke up to find Nandish calling her and telling her to come to a certain location and he also sent her a beautiful white dress and jewellery.
Far out to sea in a beautiful boat, Nandish knelt down on one knee and proposed to Rashami
These are the heartwarming beautiful words that came from his heart
Nandish: Rashami you've always been a very good friend of mine...
Hum logon ne bohot saari masti saath mein ki hai...
bohot saari coffees saath mein pee hai...
bohot saare dinners saath mein kiye hai...
bohot saari parties kiye hai...
bohot saare movies dekhne hai...
but kahin na kahin kabhi kabhi aise hota tha ki hum ek dusre ke bina bhi jaate the dusre friends ke saath ek dusre ke saath nahin ho paate the kahin jaaga per...
But now I want to say that..
Wherever I go

Whatever I do

I always want to be with you
Will You Be Mine?
Rashami: I'll be yours forever

Nandish: Chhorke nahin jaane doge kahin bhi
Rashami: Nahin jaana hai
So Rashami, overwhelmed with tears, accepts his proposal and promises to never leave him.
And then came an overflow of kisses, gifts and hugs
Nandish opens his heart to her "baby I love you"
Rashami still shy but responds very cutely with the same
Then...
Nandmi present each other their gifts comprising expensive camera lenses and diamond jewellery but as they say...no amount of money can beat the feeling of love
And then they simply dance and celebrate the night away
We offer our heartiest congratulations to our beloved Nandmi and wish and pray that they live happily together forevermore
After this day and into the new year Nandmi are now quite open about their relationship
We hope they stay in joyful bliss forever

The long awaited fairytale proposal - on Video
http://www.facebook.com/video/video.php?v=10150117754327152&oid=69479976752&comments

Watch Nandmi's breathtaking performance at Shubh Aaram - after their love declaration on the song Bheegi Si Bhaagi Si

And this is Nandmi's first photoshoot after the proposal...and its really really hot and sexy!
http://www.dailymotion.com/video/xgmw86_saas-bahu-aur-betiyan-19th-january-2011-part1_shortfilms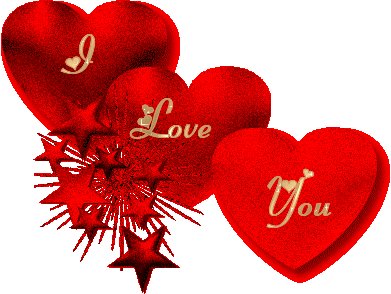 Tune to pal bhar mein
Chori kiya re jiya
Mora jiya
Tune bhi Pal bhar mein
Chori kiya re jiya
More Piya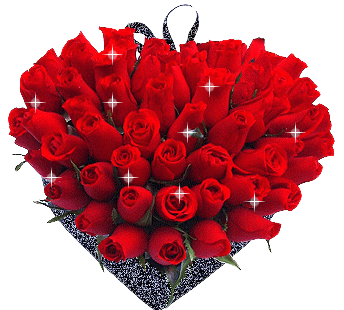 Tum jo aaye zindagi mein baat ban gayi
Ishq mazhab ishq meri zaat ban gayi
Ho tum jo aaye zindagi mein baat ban gayi
Sapne teri chahaton ke
Sapne teri chahaton ke
Dekhti hoon ab gayi
Din hai sona aur chaandi raat ban gayi
Hoo tum jo aaye zindagi mein baat ban gayi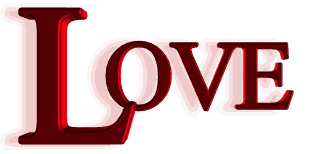 Very Soon we hope to see Nandmi in this avatar:

Jorified together for life by the bandhan of the saat pheres, the sindoor and the mangalsutra

SRKLuvr (Sanaya)
Prithika_C (Prithika)
Sonia77 (Sonia)
sexyrashmi (Siya)
zainabkazmi65 (Zainab)
rakun 4 eva (Kaj)
gallu4eva (Shafaq)
~pooja_15~ (Pooja)
Raghav-Sia (Samia)
decentzoya (Zoya)
Cutie4197 (Srishti)
dreamlylife (Priya)
veeasya (Akshata)
sidz_malhotra (Siddhi)
pragya_dutta (Pragya)
hima_123 (Himani)
sabeen675 (Sabeen)
sanayah (Sanaya)

biryani (Yani)
aroradaks (Komal)
surbhibangre (Surbhi)
Masooma Bukhari (Masooma)
siri.munni (Siri)
tamanna_20 (Tamanna)
Akshata87 (Akshata)
trupat (Tanya)
Ankit_34 (Ankit)
Veeyasfan (Siddhi)
imsukriti (Sanaya)

sheebs_ratifan (Ishiqa)
RoSe_21 (Megha)
Dicy_anu (Anu)
Priya2904 (Priya)
*kitty* (Krystal)
Aneesha_Sahani (Aneesha)

Varun.tap (Varun)
manywishes (Garima)
VeerTapasya (Maryam)
tappulover (Priya)

iniesta_123
rubal223

orapagol
zaraiqs
xoxpunkxox
abhinikkirocks
smriti25
If you are a Veeya/Nandmi fan, please join our thread so I can add you to the fans list!
By SRKLuvr

P.S:

A sincere request to anyone who are not fans of Veeya or Nandmi, this is a thread only for fans of Veeya and Nandmi
, you are most welcome here but please, no disparaging or insulting comments against Veeya, Veer or Tapasya, Nandish Sandhu or Rashami Desai! No comments please that will hurt the sentiments of Veeya/Nandmi fans
!
Thanking you Sincerely!
SRKLuvr!
Hey Friends! Veeya/Nandmi is now on Facebook! Our very own Veeya/Nandmi Fanclub has been introduced on Facebook and our lovely Rashami Desai herself has joined us!
So we do encourage you to join!
Link:
http://www.facebook.com/pages/Veeya-Fanclub-Veer-Tapasya-fan-heaven/135479966492789?

A Kind request to members:
To preserve the beauty and sanctity of our Heaven I would request that from now on nobody mentions the name of that mismatched jodi which we as Veeya/Nandmi fans do not like at all! The term vee-- --- cha hence shall not be used and when we refer to them in our convos we have a new reference for them -
WEINGU
! Unfortunately I cannot reveal the meaning here for fear of thread closure but if u want full explanation then check our masti club
I really, really hope you liked it