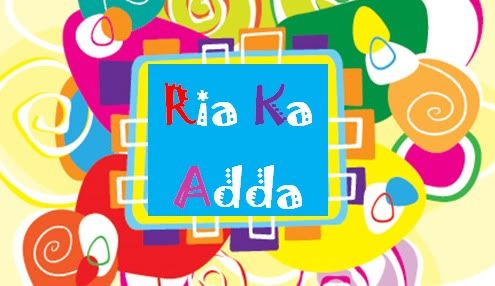 Hello addatius,
Hope all of u had a fab week and is gearing up for the weekend!!I had a fantastic week trying to catch up with all the eps :D'
You will need:
1. Yes, tissues' again'yes' this time adda tissues'freely provided by adda' since there'll be loads of crying'. I cried'
2. We've been using so many tissues this week that we've decided to open adda factory and start producing tissues'isn't that great :D' (OKKK bkwaas mat karo shaan' guys Friday night isse liye ROFL)
Loved:
1. Arjun's Acting
2. Arjun's Acting
3. Arjun's Acting and
4. Arjun's Acting
Man' Your scenes were throat grabbing' amazing' I kept singing your praises these days' that is because you were fab' you were able to:
(a) Move me
(b) Make me Feel sad
(c) Pity you and your plight
(d) Feel for you
(e) Derive a lot of sympathy in me for you
(f) Make me hate Alhuwalia's
(g) Make my heart skip a beat
(h) I was able to feel you sadness and how disappointed you were
(i) Show me how betrayed you are by God
(j) I know you are the protagonist Arohi, but today Arjun's acting made me hate you'
All in all you were just wow'the only thing is that the "KYUN" in the middle of your conversation with God came out to be slightly "funny" the rest was FAB 'Congrats' you were slow to start and Arohi was the one stealing the show mostly at the beginning of the series but now you are well ahead and is proving yourself'.Im very impressed
LOVED:
1. The first 1min and 30 secs of the episode' it should be really hard having the alhuwalia's around and threatening them :D'really good scene'I loved it '
2. Your beginning conversation with Arohi, how Arjun threatened her and the rest of the family
3. Gauri is unaware that she is digging her own grave ROFL
4. Loved the conversation with God
5. Loved the end scene'
6. Loved the expressions in daddu's eyes'you could read how he knows the death of the baby has caused a turmoil. I could see that he was feeling for Arjun
7. Loved Arohi's make up and dress'much better than yesterday'which was to my opinion weird'
8. Although Gauri is the villain I should admit that she was looking really pretty wasn't she?that red lipstick really suit her.
HATED:
1. Apart from Arjun nobody impressed me today
2. I hate the Alhuwalia's ' I think they are too concentrated around themselves and their own happiness'Someone has just been hospitalized' a life has been snatched'and is this the way you all behave?
3. I have a problem with Arohi's dad'ive been having one since the beginning of KMH2'Uncle jee: may be you are not to be blamed'but you do not fit in the role of Arohi's dad' guys did you see how he reacted when Arjun said he was going to snatch from them the most important thing they loved' and he replied back'that was a lame reply' and lame reaction' I think you forgot to react as a father rofl'
4. I hated how the wedding took place and that nobody seems to be sad for what happened to Rashee
5. I hated the way Arohi came up to Arjun and threatened him'hello girl uve just seen the most horrendous scene and you are telling the poor thing to speak properly'do you know how he is feeling??are you aware of what he is going through?? DISLIKE dislike d i s l i k e
6. I hate the way Arohi looked in the mirror and decided to stop thinking about Arjun'If I were you I would blame myself for what happened'I would even refuse to look at myself in the mirror.. I would hate myself'I know she is not aware of the love of Arjun for her'but atleast for the 2 people for which you've caused pain (Rashee and the baby)
7. The last scene' the alhuwalias hugging each other was pathetic'what kind of family are you'I condemn such reaction' have you all forgotten that someone is in pain at the moment??
8. The alhuwalias are a police family right??how come nobody mentioned about opening a case. They've been seen as being a fair family who likes to see justice being done'how come nobody inquired into the matter?is it because it is in their own house??rofl'I hope none of you lose your job as police officers ROFL
CLASSIC LINES:
1. Arjun: "Pyar aur nafrat ek hi sikke ke do pehloo hote hain.. Bina nafrat kiye pyar nahi hota.. Aur bina pyaar kiye..... n a f r a t ghaadi nahi hotee!!! Mein pehle bhi sirf tumhare baare mein sochta tha..... Aur abh bhi... sirf tumhaare baare mein sochoonga!!"
2. Arjun: "Sabse pyari cheez main tum longo chinuga"
3. Arjun: i will give away thepunishment... there will not be any space for anything...only hatred " and the whole convo with GOD
ANALYSIS : LOVE v/s HATRED
Of the many contradictions that exist in the world, the contrast between love and hate is perhaps the starkest. It is one that helps us value true love while understanding the ramifications of hatred.
Meaning of hatred is a feeling of intense dislike and enmity - free online di


Meaning of love is the emotion of strong affection and personal attachment - free online dic

Hate is everywhere, but the fundamental question of why one person can hate another? Why does Arjun hates Arohi?
The only factor that has triggered the Hatred in Arjun for Arohi is the fact that Arjun feels betrayed. His speech to Arohi is self explanatory. He explained how he once loved her'how he changed for her and this is the way she is repaying things back to him
Arjun does not only feel betrayed by Arohi and her family but also by God and life itself. He changed himself and all he got was sadness. If I was him I would probably be thinking I should have remained the gangster that I was'I was a happier person doing revolting acts'
Love and hate as mentioned is a behavioral pattern both of which walks hand in hand' Arjun was right in his speech' taaliyan to the creatives for having done some research!!!
Is not hate caused by too much love? If you did not love someone and only like that person would you feel the same amount of hatred towards the person' I think the answers to these questions are a NO' Hence KITANI MOHABBAT HAI' Arjun loves Arohi so much that the hate we are going to see in him for her will be proportionate to that love'
At this stage, Arjun does not feel hatred for Arohi' he hates her for what he thinks she did (push Rashee)
This is how a man ends up killing his wife of 20 years; he loves her, but is angry at something she did such as cheating on him. An example of the love hate relationship in the extreme.

Another example, is a child that screams at a parent," I hate you." They don't mean it, but they think they do, because they feel angry at what the parent said or did. At this point, they feel hate and love at the same time.
But there is a point at which you can "hate" a person so much, that you "love" them. And yet, "love" them so much that you "hate" them. Needless to say, this is a difficult situation. It looks like this is what Arjun will be going through!
In your younger days in school, how many times does it happened that someone hated you so much ended as boyfriend/girlfriend of yours. How many time does it happened to you that you go back to a relationship to someone you hated because of their history of cheating to you. In politics, How many times does it happen that a person hated by many won a position in an election?
I conclude by saying that there is a fine line between love and hatred ' such fine line is easily broken. It is hard to love someone but easy to hate that person'only a matter of seconds are enough. ' and "the opposite of love is not hate but indifference" ' elie weisel'that is why we are going to see Arjun and Arohi back together.
XOXO
SHAAN

Ria ka Adda Rules:
We are here to have fun and at the same time provide objective feedback.
1) Follow IF rules & respect each other's opinion. There is a decent code of conduct you can maintain and not pounce on each other if there's a difference of opinion.
2) Actor bashing will not be tolerated. Discuss the show & characters :)
3) Please use @Name format and avoid quoting long/multiple posts.
4) First page is for episode analysis, so reserve only if you want to analyze.
5) Join us on RKA Facebook by becoming friends of "Ria ka Adda". Send us a
friends request and we would love to see you as part of the family!


Edited by shaan17 - 14 January 2011 at 1:25pm