Sankranti is a sanskrit word. It means to move from one place to another or to change direction. The time when the sun changes direction from one constellation of the zodiac to another is known as Sankranti.
There are 2 Sankarantis. Mesh Sankarti when Sun is in Aries and Makar Sankranti when Sun moves from Aagaritus to Capricon. Makar Sankranti falls on 14th day of January, It is also called Uttarayana. When the days gradually become longer. It is also called Khichadi Sankranti. It is Tradition to eat Khichadi made out of Grains ghee and all kind of Spices in some parts of India.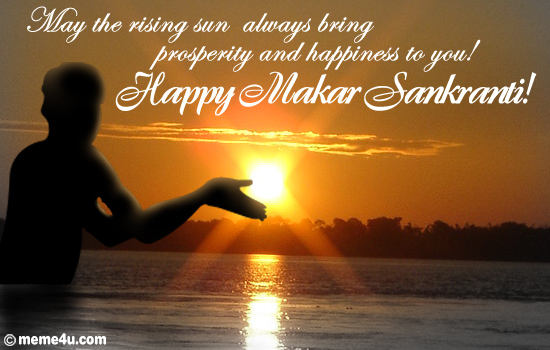 "
It is also called Til Sanskranti. Til are of the utmost importance on Makar Sankranti. People eat Til Gud laddu on this day. Til is used for bathing, while Til oil is used for massaging body.Washing body with Til is considered to be washing sins away from one's body. Til(sesame seeds) are also used in Havans.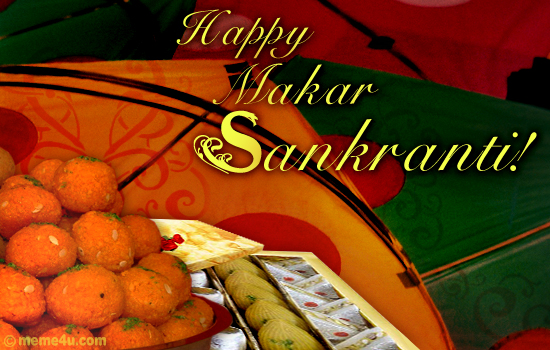 Makar Sankranti is also called Uttarayan or kite flying day. Different parts of India people fly kites, exchange gifts, sweets, Invites friends, family and enjoy kite flying, At night kites are flawn putting candles in the paper lanterns. On this day people share (donate) food, clothes, money and other things with less fortunate people. It is considered aspicious to donate to charities and to less fortunate people.
Makar Sankranti is called Pongal by Tamilians. On this day their New Year starts.
They start day with Surya Pongal or sun worship. The newly harvested corn is cooked for the first time.
Joyous festivities and celebrations take place in every home. Servants, farmers and the poor are given food and clothes, presents of money. On the next day, the cow, which is regarded as the symbol of the Holy Mother, is worshipped. Birds and animals are also fed
During this holy festival people learn to feel oneness with all creations; They learn to be unselfish and learn to love others, purity and forgiveness.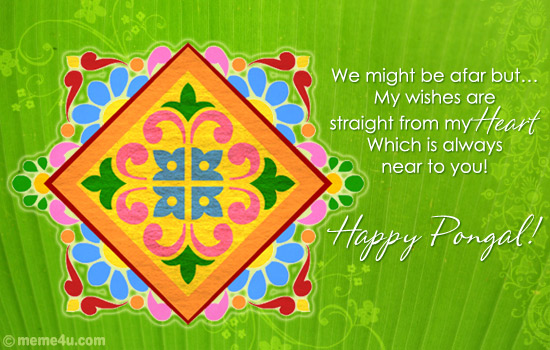 So Friends enjoy whatever you celebrate and be kind and generous towads less fortunate people. But most of all be safe.


Edited by ramas - 12 January 2011 at 9:46pm