friends I have been writing this scene with anmol ragini and some shayrii......
i have this scene in my ff also but adding a introduction to story and translation as well...for song...please read and do comment...
a brief introduction to story anmol and Ragini in a season 2,separated for some mysterious reasons...and now they r forced to spend some time together for Tammy's Bday in hilly estates of anmol's ancestral house..so a scene after the party with some added pics from ff and translation ...i have lost this post 4th time today
its not my day....
yeh raatein...yeh mausam
(these enchanting nights and this enchanting weather...)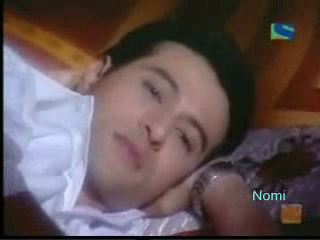 Anmol kept twisting and turning in his bed,thinking about Ragini had taken all the sleep away from him.He got up and decided to go out for a cool walk.
He grabbed his coat and pulled on socks ;it was not plains ,he respected the weather ;and went out quietly into the garden trying to stay away from trees''
He kept walking with his head bent down thinking of Ragini ,she is in this house so close to me,yet millions of light years away.
Finally he stood watching the patterns of night sky,milky way as if a river of light was flowing across the sky.
NO wonder they say night is time to get ideas'..think ..Relive and may be find solutions to the bigger problems of daylight.
He looked at the sparkling stars and thought the light from these stars left so many light years ago yet it is making our hearts glow today '.so may be the love she had for me back then, or care she had for me..
Whatever it was would it be enough ''''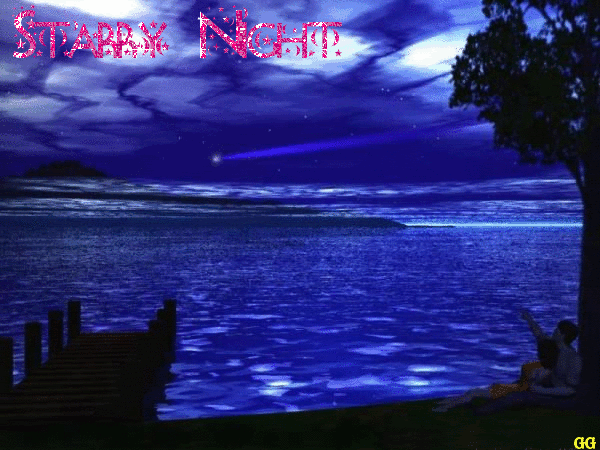 Ragini had finally fallen asleep; the night had its mysteries and in quiet of valley night sounds were very mysterious yet soothing; the wind seemed to have sung a lullaby for her.
She turned into her soft pillow dreamily and turned when something woke her up; she sat up startled then went on to drink some water, suddenly she looked outside and saw him standing alone at night staring at distant stars, he was not very far in garden, just close to the house itself; so in security light she could even tell where he was looking yet ,the shadows of night were making his face look very mysterious, she felt intrigued and pulled'.
Anmol heard footsteps and turned
There she was wrapped in a cream shawl and wearing her Victorian nightgown and slippers'
Slippers..he thought but then his eyes stopped at her face and he forgot everything.
Ragini looked around herself, startled, when did I come out she thought
Her eyes lifted to match his
She had stopped about 10 feet away from him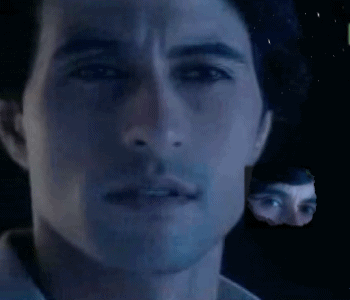 He kept gazing at her with intensity, his eyes could even melt her soul tonight.
She moved forward and stood next to him, looking up with questioning eyes .
He kept looking at her without speaking, suddenly she could bear it no longer and opened her mouth to speak'
Shhhhhh he covered her mouth with his finger gesturing her to be quiet and turned her gently to look up at stars'.
Dekho he said quetly
(friends i know ma not describing snow but bench ka pic and night plus it is snowing outside my window really as much as u see in pic so am allowed na
but imagine ragini and anmol on bench but no snow)

How long she kept staring at mystical heavens,she did not remember,nor did she remember how she came on this bench sitting next to him ;almost leaning into him still watching the milky way so clear so beautiful and so promising.
Ragini
Is mein ek hi kami hai ab
Kya
Sangeet ki
She did not reply
I want to sing a song, you don't mind he asked turning to look at her
She was still watching the stars ,kyun
Aise hi itni khoosoorat raat hai
Haan sunao she said absent mindedly never leaving her gaze from enchanted skies'
He started in his low lyrical but very deep voice..
Yeh raatein yeh mausam
She turned to look at him waiting'a strange expression on her face ;he looked at her smiling and
She said aur aage'.
He smiled and gestured around singing'
Yeh raatein yeh mausam yeh hansna hasaanaa'
Yeh raatein..
(these enchanting nights and this enchanting weather...)

Mujhe'.he stopped to repeat
Mujhe he emphasized on the word again'.making her bit confused and added..
Mujhe bhool jaana inhein na bhulaana
(forget me if you will but never forget these nights and times..)
.when he sang that she felt sad and overwhelmed and tried to smile as if to break the moment and its magic'
He went on '..
Yeh behki nigahein
Yeh behki nigahein
Yeh behki aadaayein
Yeh behki aadaayein
Yeh behki nigahein
(these restless and lost eyes and unconcious gestures....)
She never realized he was sitting so close to her playing with her hair'.looking deep in her eyes..
Yeh aankhon ke kajjal mein doobi ghatayein
( the linner of your eyes is like dark clouds of rain)
Fiza ke
Fiza ke labon par
Fiza ke
(the nature i s singing a song....)
He looked around and her gaze followed looking at silent night and its wonders..
Fiza ke labon par yeh chup ka fasana
(the natures lips r singing song of silence)
Mujhe bhool jana inhein na bhoolana
(forget me if you must but never forget this...)
Bhoolana bhoolana
Yeh raatein
Ragini was transferred into another time sitting on that bench sh e remebered carefree days of her life after Diwali . With tammy sleeping in their room they never had much needed privacy ;
She remembered how she was trying to pull her dried sari from clothes line when some one held her hands,she smiled and saw him standing there smiling with boyish grin on his face .
Aaj jaldi aa gaye office se
Haan socha tum bageeche mein hogi ;ghar mein to
He had sighed purposefully she laughed and gave him the basket
Lo pakdo he showed mock anger and she laughed

Dekho badal agar barish ho gayi to and turned to take other clothes off too
Suddenly he had grabbed her from behind'.he held her waist and pulled her close inhaling in her sweet perfume'..aha mera favorite

She turned in his arms smiling and holding him from his neck
Suddenly they heard guddi calling for her h e instinctively moved away but she held on and said '
Haaan to kya keh rahe they..
He smiled and laughed
You witch I forget everything when you are around,chodo ab
Kyun pehle to aap ne '
She was smiling to herself;Thinking of those carefree days,how he had finally gotten out of her hold right in time for Guddi and had told confused gudi taht he was helping Ragini like a good husband;

anmol was watching her and thought
If she can smile sitting here ,next to me may be she is remembering those happy moments may be '
May be life will give us another chance'
He continued..to sing

Chaman mein
Chaman mein jo mil ke bani hai kahaani
Hamari mohabat tumhari jawaani
( the garden is singing story of yor youth and my love)
Chaman mein
Yeh do garam saanson ka ek saath aana
(the story of two warm breaths at same time..)
Suddenly it was bit more dark as moon was covered by a small cloud,she instinctively moved closer to him and he continued
Yeh badli ka chalna
Yeh boondon ki rum jhum
Yeh badli ka chalna
Yeh boondon ki rum jhum
(the movement of clouds and sound of rain drops...)
And lifted her chin to held her gaze ,he lowered his voice to most seductive tone '
Yeh masti ka aalam yeh khoye se hum tum
Tumhara'
( this special time and we are both lost in each othere and you are...)
Tumhara mere saath yeh gun gunana
(and you are singing this song with me...)
She was suddenly silent ,she never realized she was also humming with him
He raised his eye brows and 'thne suddenly turned very serious and sad and added....

Mujhe bhool jana
Inhein na bhoolana
Yeh raatein'
Ragini was unable to tear her gaze away from him and swallowed nervously, he kept caressing her face with one finger tracing the contours of her lovely face ,
Suddenly he spoke ,folding his hands and getting up as if not trusting himself, she was confused and stood up to
Ragini We need a second chance..
She kept staring at her feet

Cant you feel anything for me he asked suddenly the romance in his voice was millions of miles away ,it was all anguish '
Anmol she cried suddenly unable to bear his pain and hugged him so tightly, almost crushing him with force ; she would break the hug and kept touching his face as if reassuring herself and then again hugging him ,he stood there stunned silent ,unable to react
He never expected such a emotional response,
He had expected anger or resentment, rejection or silence..
Ragini suddenly let go of him and said
Wo '
He waited
Subha baat karenge hum dono , we need to talk you are right

And she left
She turned to see once entering the house
He was standing there in lawn 'alone ..thinking hopeful yet not daring to hope.....

hoping for season 2..yes i am daring to hope for season 2 of bidaai


Edited by sami01 - 12 January 2011 at 11:47pm