Hola, Hie, Vanakkam, Vanthanam, Namaste, Namaskar, Sasrikal
WELCOME TO RISHTON SE BADI PRATHA FORUM
AND
HAPPY NEW YEAR 2011 TO ALL
I'm sure that all of us know that we are reaching the 12th day in the year 2011.
So, we are just start to celebrate our New Year. Hence, I had make 2011 year calendar (our lovely Jodi SurAb in it) to all of you......( actually I had done it before 1st January but getting late in upload it)
So, this is my gift to all of you in this new year....Enjoy and smile always....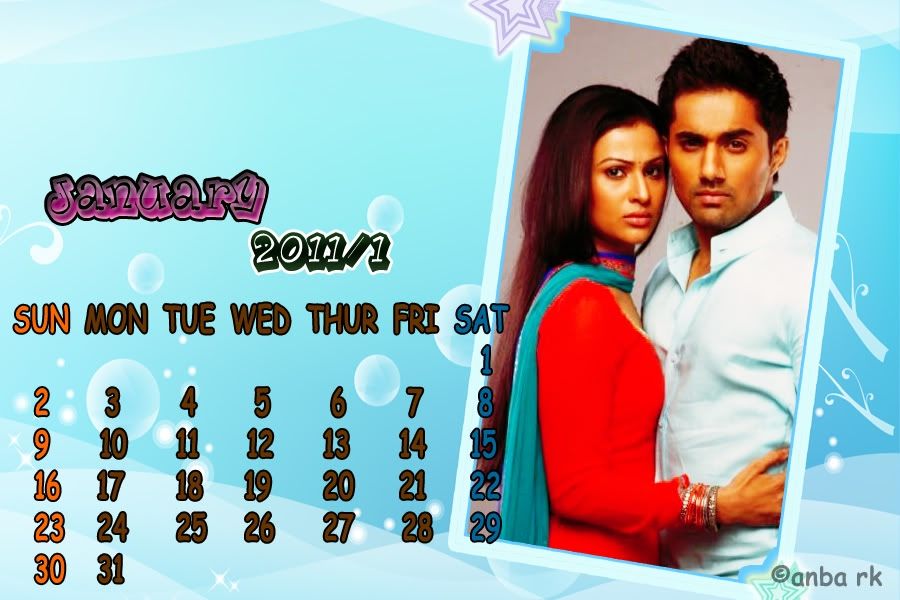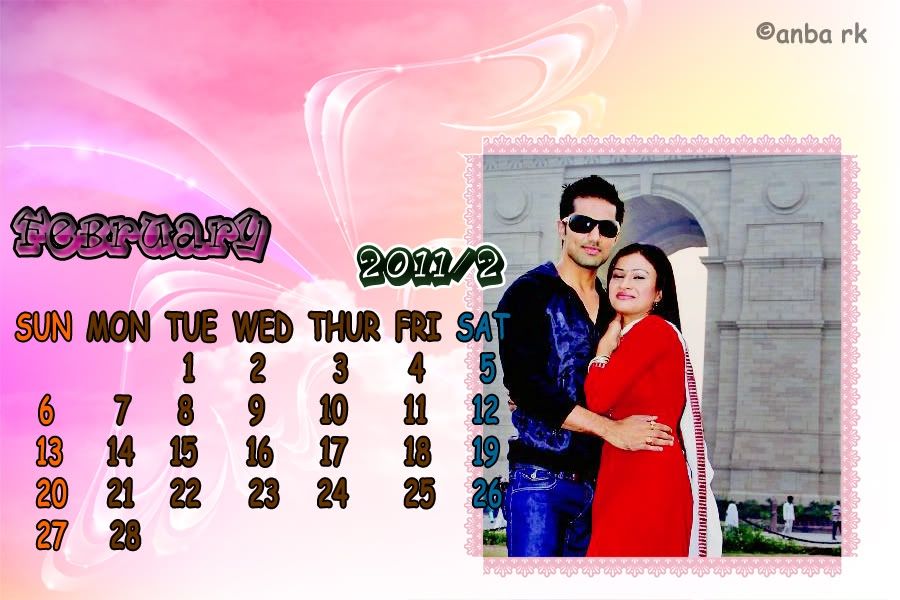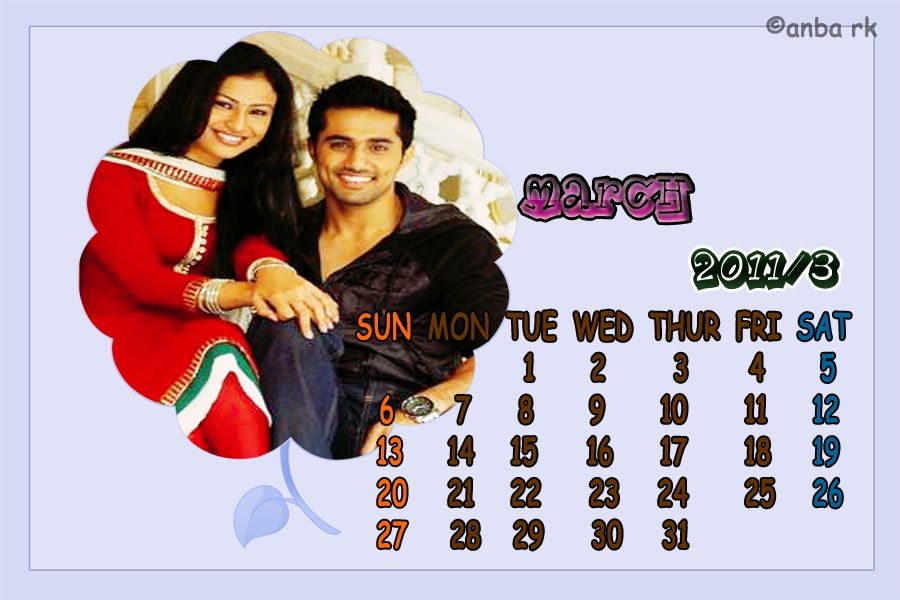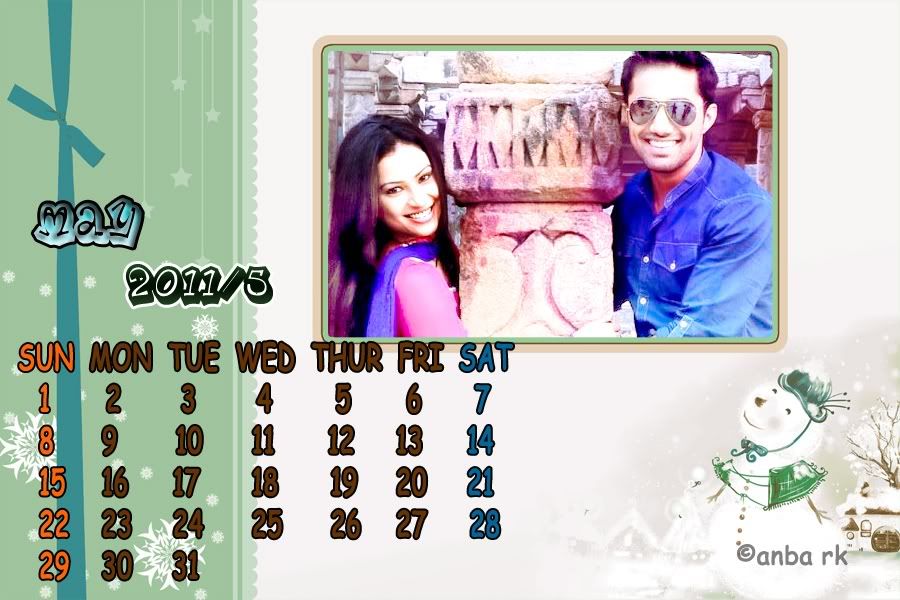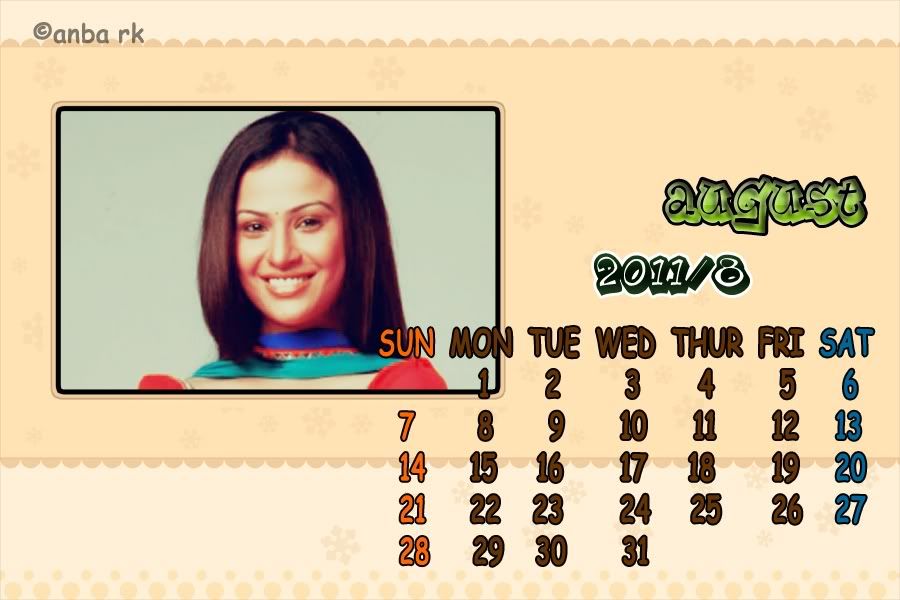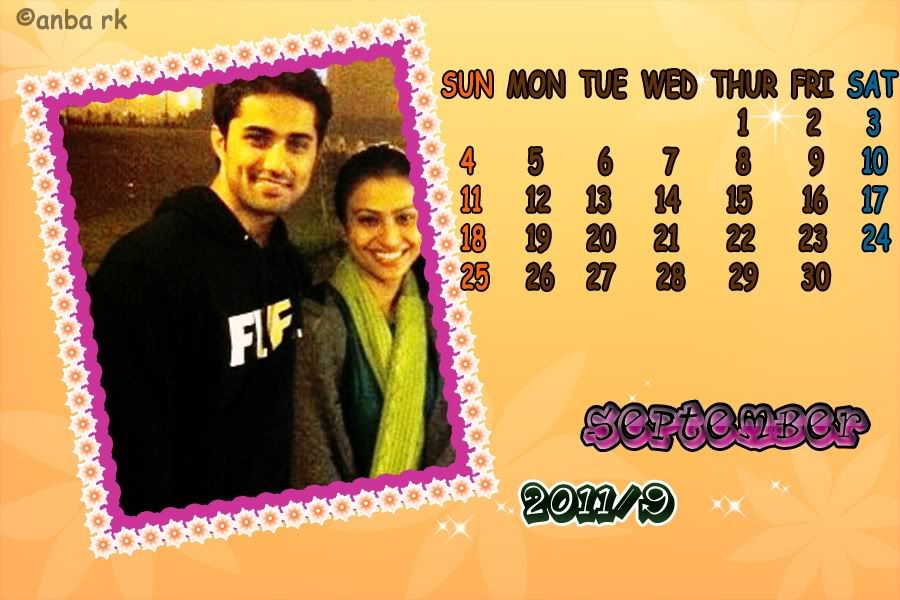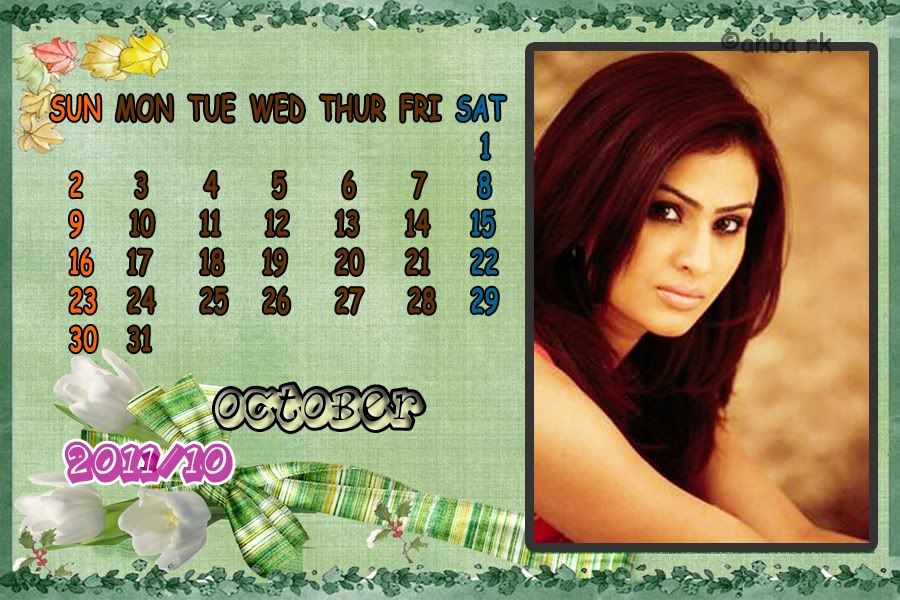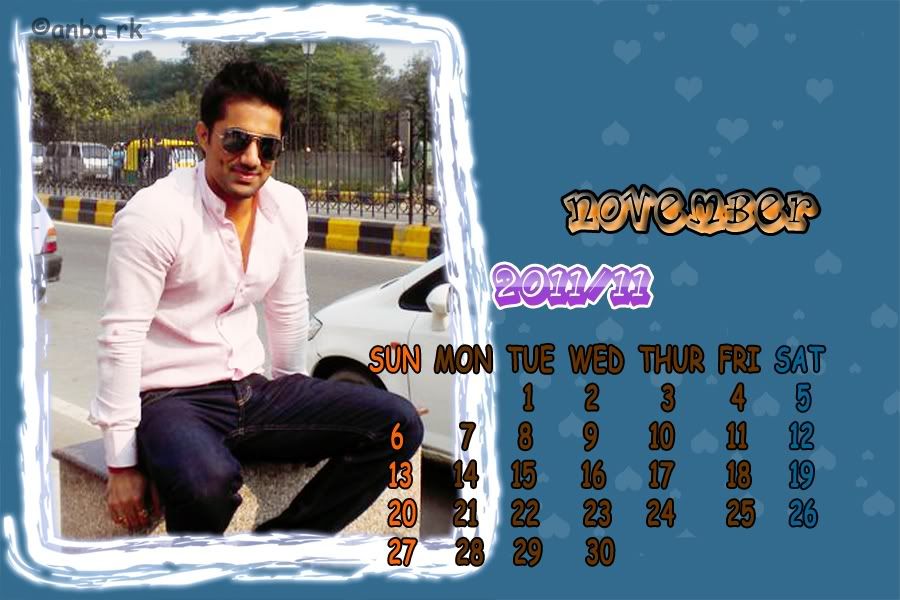 Have Fun
Love,
Anba RK


Edited by LoveViShalini - 11 January 2011 at 7:38pm