Part 162
Riddhima was taken aback by his words. He sounded so sincere. But she couldn't trust him. At the same time she didn't want to de-motivate him. So she said "where there's a will there's a way, sir. If you put your heart to getting rid of the vice, you definitely can." And with that she moved out.
Armaan wanted to start to work immediately on reaching home. But once the little one spied him, it was difficult to get away. Wherever he went, he came behind him and held on to his legs. And dad couldn't just ignore his chotu. So, he did whatever jobs he could, carrying him in his arms. But then the little master would try his best to get hold of everything, stretching out his hands. When he saw that it was 12, Armaan fed him his lunch and made him sleep. Riddhima wasn't coming home for lunch, as she wanted return home early in the evening. She had to compensate for it by working in the lunchtime.
As Padma and Armaan had lunch, seeing her tensed face Armman said "maa relax. I'll get the truth from him, don't worry. Did papa say anything?"
P: Armaan I haven't told him that Kartik is here. He'll be unnecessarily worried. I think I should also just forget about him. But however much I try to distract myself, it keeps playing in my mind. As they say, an idle mind is devil's workshop. Let me come and help you with the decoration.
"Sure maa" said Armaan and after lunch both of them proceeded upstairs. The party was arranged in the roofed part of the terrace, blocking the open side with the flex boards, so that it wouldn't be too cold. They would be using the portable heaters too, to keep it warm.
http://lh5.googleusercontent.com/_bttlibYS5os/TWxcPxBFXgI/AAAAAAAABlE/qSq7ULdBx0A/s640/ben10-wallpaper-06.jpg

http://lh4.googleusercontent.com/_bttlibYS5os/TWxc0UfWkJI/AAAAAAAABlY/wDPIVVyNuig/s640/ben10-wallpaper-19.jpg

http://lh6.googleusercontent.com/_bttlibYS5os/TWxcxVD4fDI/AAAAAAAABlU/_eOSanLuaDg/s640/ben10-wallpaper-17.jpg

http://lh3.googleusercontent.com/_bttlibYS5os/TWxdYY-lYmI/AAAAAAAABlo/iCZCvpd6jeM/s640/ben10-wallpaper-20.jpg

http://lh4.googleusercontent.com/_bttlibYS5os/TWkoa4rL1mI/AAAAAAAABj0/-f9cyW9K-00/s720/humungousaur-jetray-chromastone-goop.jpg

Seeing his maa very quiet he cracked some stupid jokes making her laugh. Before Akshat came from school, they had finished the decoration with green and yellow balloons, the colours of Ben10.

Requesting Padma not to breathe a word about all this to Akshat, he went to pick up Riddhima from the hospital. On the way back home Riddhima told him all that Kartik had said. Though both of them agreed that he sounded genuine, they still had their doubts.
A: I've to somehow get him to tell me about his past, but he seems to be opening up more to you. I'll talk to Dr. Mohan and seek his permission to get you as my intern, only on this case. So that both of us can be in contact with him. Is that ok with you? Will you be able to keep your cool if he starts talking about his past?
That made her lose her temper. "You think I'm really stupid don't you? You think I'll let my emotions interfere with my case? Don't you think I'm professional enough to handle it?"
A:Ok,ok, meri maa,
R: what did you say? Meri maa?
A: hey, I said Riddhi ma
They were still arguing when they entered home. Padma and Akshat were playing scrabble. Akshat's mood was already bad seeing that no decorations had been put up. Now seeing them walk in empty handed and arguing over something, he was totally disappointed. The little one went off with his dad for his usual round. Riddhima came and sat beside Akshat and hugging him asked "How was your day Shona?" "Achcha raha," he said and showed her the cards some of his friends had made for him.
Then in a soft voice he reminded her, "Mama, aap ne kaha tha party is at 6.30 aur ab paanch baj chuke hain. Sab tayyarian ho jayegi?" Armaan had sworn her to secrecy, so she very casually said "Dad to cake aur snacks le aayein hai. Aur kya tayyari karni hai? We'll all freshen up and be ready in half an hour Akshu, so kaafi time hai."
He quietly went for his shower with a very heavy heart, but was surprised to see the Ben10 clothes which his mama had laid out for him, when he came out. When had she got it for him, he wondered. But was very happy because Ben 10 was his favourite cartoon character. He went to check on his parents and found that his dad was dressed like Kevin. Seeing Akshat enter, his dad stopped what he was doing, and posing in style asked "Akshu how am I looking?"
AK: Aap to bilkul Kevin lag rahe ho dad.
A: Maine tumhare mama se bhi kaha tha, Gwen ki tarah dress karle, lekin who maani nahi. She's outdated you know.
Ak: Please dad aisey mat kahiye, she's the most beautiful of all the mama's I've seen. She would be uncomfortable in those clothes.
Then going and hugging his mama he said "I like her best in saree only." "My choice too" thought Armaan in his mind, but didn't say it aloud.
Akshat remembered that he had actually come to ask his dad to help him set his hair in Ben 10 style, but his dad was busy getting Ani ready. So Akshat went to hid mama who was sitting on the edge of the bed wearing her bangles and said "Mama, please mera hair jell kara do na?" Seeing his anna in his mother's lap, the little one rolled over quickly on the bed where his dad had laid him, and came to his mama. Clutching onto her saree he started shouting "mama, mama, Ani desh."
Ak: Mama dekho na, he's so J of me. He can't bear to see you close to me.
Then turning towards his brother he said emphatically, "Tujhe to roz dad ya mama hi dress karte hain, lekin main to roz khud hi tayyar hota hoon. Aaj mera birthday hai, aur isliye aaj mama meri help kar rahi hai."
His parents looked at each other, thinking in their mind, he normally controlled his feelings, but his true feelings did show up, now and then. After all, he was also a kid. He had been the apple of his mama's eyes for six long years with no one else to share her love. Then all of a sudden there were so many people getting her attention. But he had adapted so well to everything. Hence neither of them reprimanded him.
Riddhima took some kajal from her eyes and put a dot behind Akshat's ears, saying "Mere shona ko kisi ki nazar na lag jaaye." This was just too much for the little one to bear. How dare his mama ignore him? So he gave a loud cry "mama". Riddhima just turned around and glared at him. Armaan could clearly visualize what was coming next. Riddhima would lecture to chotu, 'woh bhi to mera beta hai. Anna hai na tumhara? Main uski bhi mama hoon." And chotu would play his trump card and throw a tantrum spoiling everyone's mood.
So he quickly picked up his digicam and said "Akshu betu tumhari mama ne to tumhare baal mast set kiye hai. Let me click a nice photograph. Pose in Ben 10 style."
Ak: Dad main jacket le aata hoon.
A: let's click one without the jacket. Take your favourite pose.
http://lh3.googleusercontent.com/_bttlibYS5os/TWxdZmPIerI/AAAAAAAABls/sVSyDejlbRs/41OQkeZvooL.jpg
As Armaan got busy with Akshu, Riddhima went to complete dressing up Ani as it was getting late. Now chotu maharaj was also satisfied. Armaan heaved a sigh of relief seeing the situation resolved amicably. With so many adamant characters around, he needed to be very tactful. He patted himself for his expertise in the matter.
When they moved into the hall, Akshat had been very disappointed to see that no decorations had been put up as yet. Padma also joined them just and the colony children also started pouring in. Soon Shafi's van also arrived. Akshat was glad, that Tania had managed to make it for the party. As he had rightly guessed, when Riddhima called Nancy and spoke to her, she agreed to send Tania in Shafi's van. Armaan ushered all the kids to the terrace.
Tania noted that though Akshat had a smile plastered to his face, his eyes didn't express any excitement. But once they entered the terrace and she saw his mouth drop open, she understood that all this had been a surprise for him. She had always admired his parents. They were so cool. They got Akshat everything even before he could ask for it.
She remembered during her last birthday when she had asked her mom for a 'doll house' she had said that she was too old for such things now and got her a quiz book instead. But what coincidence the Malliks had gifted her the exact Doll house she wanted for that birthday.
Armaan came up to his betu and asked "surprise kaisa raha? Tumne kya socha, hum tumhare birthday ke liye kuch special nahi kar rahe hain? How can that be? You are the joy of my life! My raja betu." Akshat was totally moved by seeing the wonderful ambience his dad had created and added to that his loving words. Hugging him tight he said "I always say YOU ARE THE BEST DAD IN THE WORLD. Aur aaj bhi yahi kehta hoon, YOU ARE THE VERRRY BEST. Thankyou soooooooooo much. I love you."
They moved apart hearing Riddhima call out "come on kids, let's cut the cake." But walked together, hand in hand towards this beautiful cake.
His dad and mama were holding his hand as he wanted them to. He beckoned to his nani also to come and hold his hand while he cut the cake. The little one was creating a scene as he didn't want to be left out. But his bro couldn't trust him not to smash the cake. His dad assured him that he would take care and taking chotu in his arms, allowed him to hold the tip of the knife as they cut the cake.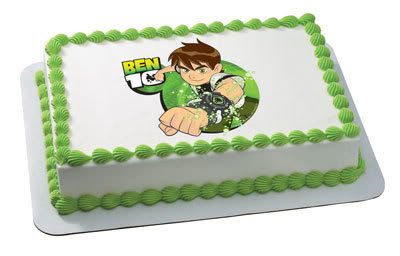 The 8 candles had been blown in one go, the cake had been cut and everybody had only eaten the cake but also smeared the cream on the birthday boy's face, which he promptly cleaned with the tissue. Armaan and Riddhima told Padma about the cake fights they had had in the Sanjeevani canteen. And how they would inevitably end up with Dr. Shashank catching them red handed. The children had all gathered around the birthday boy with their gifts. Nancy knew Akshat loved her homemade cakes. So she had sent a chocolate cake which she had specially baked for him.
Then it was games time. Armaan knew that children love games that require blindfolding. So he started with a fun game called 'Sublimino'. He asked all of them to form a large circle. Akshat being the birthday boy, was unanimously selected to play Ben. Sunil volunteered to be the runner. Both the boys were placed in the center of the circle. Akshat was blindfolded. Sunil was free to move around the circle, but not to leave it. And Akshat had to tag him. But as he tried to do so, by mistake he tagged Tania, standing in the circle. Now Tania became Sublimino and got to control the game. She directed Akshat as he tried to tag Sunil. "Go left!" "Turn around!" "Behind you! With her instructions Akshat managed to tag Sunil. Then Sunil was blindfolded and Akshat became Sublimino and got to call out directions. This went on for quite some time, which was hilarious and fun to watch when the wrong people got tagged.
The next was 'fourarms' game, which was even better. Armaan got out some oversized white T-shirts with black borders made with marker pens. Another thing was, each of these shirts had two pairs of armholes. (An additional pair had been cut below the original pair.) The children were paired up, and both of them had to fit into one T-shirt with their heads out through the neck. (A portion of the neck had been cut to make this possible.) Each pair was led to a table covered with a red tablecloth and having inverted, red paper cups on them. Both of them had to pile the cups and try to make the highest tower. But having four arms was more of a hindrance than help. So the audience were having great fun. It didn't make any difference who won, because the game itself was super fun for all.
The children were tired after the games and were happy to head to the refreshment table which was laid with all Ben 10 cutlery.
While the adults got busy serving the children, out tiny hero was in a world of his own, happy that no one noticed him enjoying Nancy's cake.
http://lh6.googleusercontent.com/_bttlibYS5os/TW2kCKSU_KI/AAAAAAAABmE/vAdZeNvYU3w/baby-eating-cake.jpg

Luckily it was his Athai caught him in the act and picked him from there. She quietly put the cake back in the torn up box and took her 'chinna paiyan' to the washroom, to clean him up. Everyone assumed that she had taken him downstairs to feed him his dinner.
The children loved the burger, fries and pizzas. This was washed down with kaka's special dryfruit milkshake, which was yummy, even if it wasn't chilled. And finally came the return gifts, Ben 10 watches for the boys.
They would project their favorite scenes and aliens from the newest season of Ben 10! The boys could pretend to be Ben Tennyson and use the Omnitrix from their wrist to display images or battle the evil aliens. It could project easily on walls, doors, tables, ceilings, etc. and included 3 discs, each with 5 images.

For the girls it was Ben10 jigsaw puzzle of 200 pieces.
Friends, of late I'm not able to post pictures here. I used to before. I don't know why it isn't possible now. Can anyone help? ssh57

Thanks for the pics meow23. They have made this part a scolourful as I wanted it to be.


Edited by ssh57 - 02 March 2011 at 4:06am