HAPPY BIRTHDAY DISH




Welcome everyone today is Fish baby's Birthday
lol i m sry i m sry .. i'll behave nicely today


Today on this very special day an Angel [*faints*] descended on earth
.. no ppl pls don't think who, i knw koi angel nahin hain
oops i m sry yeah our lil ,sweet , cute angel .. Dish



Now u don't expect me to write more sugary sttufs , do U ?
So i'll stop beating around the bush n will jump to the actual topic
..




yaaaaaaaaaaaaaaaaaaaaaaaaaay its ur B'day =D

May ur B'day brings loads of Happiness , love n peace in ur life .. May u always keep smilling n grinning from ear to ear even when u don't have teeths to flaunt


Hope u have a wonderful life ahead , God Bless :)

My frndship with u has been a joyride n i hope it continues the same way
.. i love u for being such a fun frnd .. n yh yh u got me hooked to Taylor Swift


Be the way u r coz thts the best way to be
[*faints*]


Okie Okie now gift time .. i knw u'll squeal with joy seeing this siggy .. n ur cheeks will go red


Tadaaaaaaaaaaaaaaaaaaaaaaaaaaaaaaaaaaaaaaaaaaa



ok Don't get angry its NOT ur B'day Siggy


Here u go,



I hope u like it
n i selected TL siggy coz i think he is better amongst all ur rest choices :/


Nnn .. u knw na i discover songs bit late .. i recently discovered this song n i m luving it so i thot i'll dedicate it to u .. thr is a high possibility tht u might have already heard it before but pls hear it again for my sake


OK now i think i shud stop n let others wish u
Once again a verrrrrrrrrrrrrrrrrrrrrrrrrrrrry Happy B'day .. Njoy to the fullest
Sim's Msg
Happy Birthday Dish
.
wish u have a gr8 bday n n all ur wishes cum true :D hmmmmm now wat shall i write :/ am so bad @ doing ths n upar se on ma bday i think u wrote evrythn na
.
.
Dish ur a wonderful friend 2 have:D thr was one thing u sed on ma bday tht am not as nice as b4
.
to pehle to even u didnt tease me Reha ke saath milkar
.
.
tum dono na @:
.
ok ok i knw its ur bday n ere i started on u both and waise bhi am kinda use 2 u guys teasing now
.
.
ur still ma angel n princess
Dish wen u cum bk we will spam like b4 haan am missing doing tht with u
.
.
ok now enuf waise bhi pata nahin kya bakwaas kar rahi hu:/
.
ok now 4 ur bday siggy n avi ..... made 4rm 1 of the the vids u gave only
.
ur Damon 4 u
.
once again Happy Birthday Dish ....... Have A Blast
Luv Sim
.



TJ's Msg

Wish u a very Happy Birthday Dish

May God Bless U ,

Hope u have a gr8 day,

Wish u success n happiness for lyf,

Have fun :D

Miss u ..... :(

Keep------------Smiling!!!
Sona's Msg

Disha....its your birthday today
thanks to Sim who reminded me
ok ok i will try to control myself and not do my bak bak


Many many happy returns of the day Disha
May you have a bright future ahead and hope you have the best day ever today...i mean it
may god bless you and may you do well in your school career


OMG i think its been almost a year i know about you and trust me i have enjoyed with you every time...its been a pleasure knowing you and to be your friend too
i am really sorry if i ever hurt you i don't mean it haan tujhe pata hai na main kaisi hoon
par tujhe mere feelings ki kabhi kadar hi nahi hai
mere favs Mohit and Imran ko insult and bash karti rehti hai
Imran is way better than your Justin you better remember this
and those avis which you have posted in BCC those were very cute and funny too


Its your birthday and you know i won't spare your so called cutie pie Justin
till today you have annoyed and irritated me so much by your stupid JB PMs
i think i haven't said this to you before but he surely doesn't looks like 15 yrs old
ermmmmm no 16 years no
erm no 15 er 16....oh ya you got confused what's his real age is
its 15 na Disha ?
chal chal ok he looks good and cute AT TIMES not always
and how can i forget your choice isn't that bad...but my choice is the best


Ok your birthday today toh kuch meetha hojayege


mere liye bhi kuch chodna haan sab mat kha jana bhokad


and special gift for you
guess guess.....your Justin Beiber


Keep guessing which song he is singing for you


Happy birthday to you once again Disha
have a rocking day

butseriously he doesn't look 15 years old...like really haan Disha
Komal

Happy happy happy Birthday!!
Its been great knowning u Dishu.
Have a great bday ahead
God bless u (:
Party Sharty karte hai
Aditi
hey disha many many happy returns of the day!!
have lottsss of fun and party hard!!!!!!!!!!!!!!!!!!
may god bless you!!!!!!

have cake
and chocolates
i wish you all the success and happiness in life!!
*Anisha
HAPPPY BIRTHDAY DISHU!!!!!!!!!!!!!!!!!!!!!!!!!!!!!!!!!!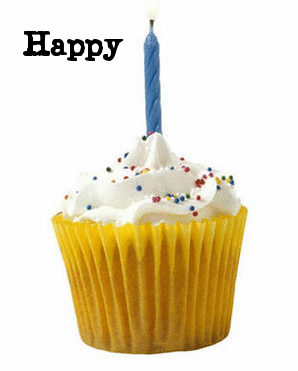 I hope you have an AMAZING BIRTHDAY!!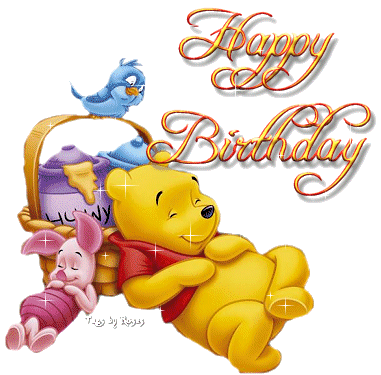 love you dishu!!


Edited by reha_rm - 10 January 2011 at 2:55am