PART 9
Geet : Yes Mr. Khuruna.
Maan : well, errmm
Geet : I'm waiting Mr. Khuruna..
Maan didn't like when Geet called him Mr. Khuruna. But he knows that he can't do anything other than waiting. He promised himself that he will bring his old Geet back. He will give her all happiness and will give her a ZINDAGI. Dev and Rahul saw Maan's eyes and read his mind. They knew that Maan want Geet back but also know that it is impossible as Geet is in love and married to Vicky. Maan without knowing what to say just blabbered without thinking.
Maan : well you look hot.
Geet : huh???
Maan (ST) : oh God. Did I say HOT? OMG, she will kill me sure. How much she hate those words and me'..err like an idiot said that. Now defiantly she will refuse to talk to me. Maan, you idiot, she is a simple nave girl who hate those words. If you want her back, be simple and apologize her for everything. I know she'll refuse first but then she'll accept it. She cannot be angry for long. I know I hurt her but I will take her all pain away and shower her with love. She deserves love and luxury not pain. I will give her all happiness that she will forget her pain. How did I hurt an angel like her? She is so pure and innocent. Geet I promise you that I'll compensate for all the pain I gave you and will shower you with LOVE.
Geet : Did you just '
She was cut-off in middle by Maan.
Maan : I mean you look great. So you here?
Geet :I'm Mr. Sharma's Client. Doing a new project with him.
Dev : That's great.
Rahul : yaa. Congrats for new project.
Jai : Thanks.
Jai and Yash came near and said Thanks instead of Geet. Jai slipped his hands over Geet's waist and pulled her to their side. Geet didn't protest as she knows why he did it. Maan saw this and was fuming. He didn't like the way Geet was comfortable with Jai and also jai hand around Geet's waist. He looked at Geet's face which showed no emotion. Dev and Rahul noticed Maan's face. But was helpless as they knew that they couldn't do anything.
Jai : you need drinks?
Geet: nope. Where is Aisha and Meera?
Yash : there. They come.
Aisha and Meera came near them. Aisha stood beside Jai and Meera beside Yash. Geet stood in middle of Yash and Jai. Suddenly Geet got a call and excused from there.
Aisha : Hi Maan veerji, Dev and Rahul.
Maan : Hi.
Aisha : Sam dii didn't come?
Rahul : no busy with Pari. Moreover she hates Business parties.
Aisha : OK.
Jai : So Mr. Khuruna, how is Noida Project going?
Maan : Great.
But Maan was only physically present there but his mind and heart was searching for Geet. Her saw Geet talking and also noticed some changes in her
Geet was not same. She just changed. She was not affected by his presence. She talked to him as he is a stranger. She was confident and bold. She also was not uncomfortable when Jai put his hand around her waist. The Geet he knew was not like this. She was nervous even to talk and also hate any male proximity. But this Geet was entirely different.
After sometime, she came near them and said.
Geet : Jai mujhe ghar jaana hai. Please carry on behalf of me.
Jai : Sure. Lagtha hai someone is missing someone too much. (Wink at her.)
Geet : Shut up.(Blushing) OK Bye.
Before Maan could say something she ran away. He didn't understand why Geet was blushing when Jai said those words. This Geet was entirely different
Singhania Mansion
. Vicky was sitting in garden on his wheelchair. Muskan was standing beside him and talking to him in her baby language. He was listening to her and was laughing. Then suddenly Geet came from back and lifted Muskan and kissed her and winked at Vicky.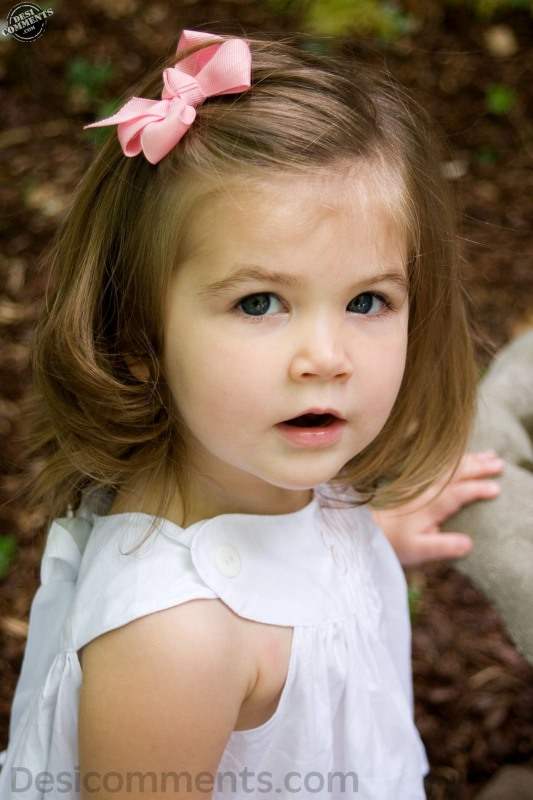 Vicky blushed like a newly wedded bride. Geet Singhania was different lady who with her gestures made Vicky, the college playboy blush. Geet took initiative on everything regarding their relationship and business. Vicky never questioned her decisions but all her do was supporting her. Geet loved Vicky like crazy. She hates it when any woman come and talks to him. Even though she knew, she is the Queen of his heart still she was jealous. She even admits it when Vicky asks her about her being jealous.
Flashback
Vicky and Geet went out for dinner leaving Muskan with Jenny, Muski's nanny. Vicky and Geet were talking then suddenly a lady wearing short dress came near Vicky. She gave him a kiss on his cheeks and said "Hi Vicky Baby." Vicky suddenly looked at Geet who was fuming at him and he gulped the lump in his throught.
Vicky : Hi Saniya. You here?
Saniya : well I'm working here. I'm really happy to see you. (She again kissed his cheeks)
Vicky (ST) : Today Pakka Geet will chop me into pieces. GOD SAVE ME.
Geet : Vicky (faking a smile) Who is she?
Saniya : Hi I'm Saniya. Vicky's GF.
Vicky : Ex-Girlfriend. (Suddenly shouted)
Geet : Hmm. You never told me about her.( Another Fake Smile)
Vicky : well err'.. (Gulped the lump)
Saniya : Oh' you never told her means? Who is she Honey?
Geet : Hi I'm Mrs Vikranth Singhania.
Saniya : you are married?
Vicky : yaaa.
Saniya: How long?
Geet : Today is our 2nd wedding anniversary.
Saniya : ohh.
Geet : Yes.
Saniya : hey Vicky I'm sorry to hear abt your accident.
Vicky : Hmmm (suddenly became dull)
Geet : its past. Just leave it. (Another fake smile.)
Saniya : OK. But Vicky I'm really disappointed with you. You never call me after our break-up. You know Geet, we were hot couples in our campus. Everyone was jealous of us. He is so romantic. The way he proposed me '.OMG. its was really sweet.
Vicky saw Geet's fuming face and Saniya's dreamy face. He was scared of Geet now. She was giving him come-home-I-will-kill-you look. But Saniya was going on telling her about each and everything that happened b/w him and Saniya. But suddenly Vicky got a call but it was an AD call but Vicky faked and said that call was from Jenny informing them to come home as Muskan was crying for them.
Saniya : Who is Muskan?
Vicky : well, she is our daughter.
Saniya : what???? You have a kid?
Vicky : Yes. Sorry but we are late. Lets go Geet. Come.
They left leaving behind a shocked Saniya. That night was terrible for Vicky. Geet was giving him dagger looks and slept away from Vicky. It took him 3-4 days to get everything back to normal. When he asked her is she jealous, Geet admitted that she is and also said that "You are my. Only my." Vicky was happy seeing how possessive his wife is.
Flashback ENDS
Geet played with Muskan for sometime and gave her to Jenny. Muskan kissed her dad and mamma. Geet and Vicky went to their room. Vicky saw a disturbed Geet.
Vicky : Kya hua Geet?
Geet : I saw him Vicky.
Vicky : Hmm. Do you want to go back to London?

Geet : No. But
Vicky : But what Geetu?
Geet : I don't know.
Vicky : Geet come here.
He pulled her close and made her lay on bed beside him. He kissed her forehead and played with her hair.
Vicky : Geetu just forget it.
Geet : hmm. But I'm scared Vicky.
Vicky : mujh par barosa hai kya?
Geet : khud se zyada.
Vicky : nothing will happen. I promise you. Par mein tumse naraz hai.
Geet : Kyun?
Vicky : you don't love me anymore. Hamesha Business yaa baaki sabh lokh ke saath busy hai.
Geet : aacha. My patidev ko lagtha hai ki I'm not giving him attention. Tho teek hai I'll compensate for this.
With that she pulled him closer by his collar and started kissing him. Then after sometimes, she pushed him and lay on top of him and started ripping his clothes and kissing him. He loves it when she takes control. The lights faded.
Khuruna Mansion (Maan's room)
Maan was thinking about Geet. GEET, the only girl he met who was so nave and innocent. She was beautiful. Her lips, he had a thing for her lips. White Salwar was something she always wore. White colour suited her. She was the mediator between him and Vicky. And this mediation ruined her life just because of one stupid bet.
He still remembers the words she told him. Bhagvan aapko kabhi maaf nahi karega. One day you will know God's power.
Maan's Pov
Geet you were right and I was wrong. Money and power is nothing before Love. I thought that with money and power I could buy anything but I was wrong. I loved Avantika like anything but she loved only my power and status. She never loved Maan but only Maan Singh Khuruna's Power and Satatus. I'm sorry Geet and I promise you that I'll give you all love in this world. I'm ready to give all my money and myself to you, but please come to me and all I want is your pure love. PLEASE JUST FORGIVE ME.
Maan's Pov ENDS
Voice : bada pappa
Maan : Atul beta aap? You didn't sleep?
Atul: Can I sleep with you today?
Maan : haan. Come.
He lifted little Atul and made him lay beside and patted him to sleep.
Maan (ST) : I wish one day I'll have a family with Geet. I'm really jealous seeing Dev and Rahul. They have perfect life. Their own family. But me''. I have nothing. All I have is money and status. If I haven't done that, then like Rahul and Dev I too could have a perfect family. a lovely wife who will love me and my children, that I can pamper and love. Avi was right, I never cared about others. I ruined a beautiful innocent girl's life just for a mere bet and also left her alone knowing that she was an orphan. For covering my crime I even tried to kill her. But Geet, this is a promise that I'll give you all love and will give my everything to you even myself. I LOVE YOU GEET. Please give me one chance and I promise you'll never regret.
Morning
Singhania Mansion
Geet opened her eyes and saw her husband looking at her lovingly. She smiled at him and blushed thinking about last night incident. He gave her a peck on her lips and said goodmorning. She too wished him back. She covered her n**ed body with spread and was about to go but he pulled her back.
Geet : Vicky, its moring.
Vicky : I know. Well Geet I have a doubt. Do you have Double Personality?
Geet : Kya????
Vicky : Haan. At night ur a sherni but at morning you are a choohiya.
Geet : Shut up Vicky (Blushed) let me go.
Vicky : No.
Geet : Please I have 2-3 meetings today.
Vicky: Yash and Jai will handle it. (Nuzzling her nape)
Geet :No Vicky.
Vicky : Please Geetu.
But their romance was ruined by a knock on their door. Geet giggled but Vicky cursed the person.
Vicky : Kaun hai?
Voice : its me Jai. Bro open the door.
Vicky : err.. phir se Jai. Can't he leave us alone? Just wait Jai ki bacche, After your wedding I will make you work on Canada Project and Aisha on Shimla Project. That means you there and she here. Then only you will understand.
Geet : Shut up. (giggling)
Jai : Open the door bro.
Geet : Jai we'll come.
Jai : OK.
Cursing Jai, Vicky left Geet's hand and she went to washroom giggling. After 1 hour, Geet opened the bedroom door and walked out with Vicky. He was on his wheelchair and they went to dinning hall. Suddenly Jai and Yash came near Vicky and said that they want to talk to him important matter. Geet just smiled at them and left them giving a kiss on Vicky's cheek. Vicky gave her sweet smile. When Geet left, Vicky turned and saw his brother tensed.
Vicky : Kya hua?
Jai : Sasha is back.
Yash : Yes, I think Dev and Rahul brought her back.
Vicky: I can't loose Geet and Muskan. Just make sure that Sasha doesn't meet Geet. I don't want her near my Geet. I can't loose them.
Jai : yes, if Geet bhabhi comes to know about this then.
Vicky: no, I can't let that happen. Make sure that she is never meets Geet.
Jai & Yash : yes bro.
Pre-cap : Maan & Muski
Sasha back.
Note : hey i'll update when I get enough comments and likes. And Please, Please do comment and press like button.


Edited by Ash534 - 27 June 2011 at 4:51am