Originally posted by AbhayVakil_1992
-EDITED-
sorry for being late on this..was busy with uni:(
Happy Birthday to you
Happy Birthday to you
Happy Birthday to youu
Happy Birthday to you
Happy Birthday Aisha
Hope you have a wonderful,fantastic, amazing birthday
A day filled with everything you want it to be<3<3
May God bless you and may all your dreams come true<3
Thank you so much for all your support..Im so glad to have a friend like you in my life<3
Here's a present from my side..I know your a HUGE Shahid and Kareena fan..so I made a sig with their pic..hope you like it<3
http://img808.imageshack.us/img808/379/aishabirthday.jpg
Once again hope you have an amazing birthday<3
Luv you<3
Sneha
Originally posted by Xx_fehmida_xX
Happy birthday, may this day always be a special one to remember.
May the best of your past be the worst of your future.
Hope your birthday blossoms into lots of dreams come true!
I hope that for every candle on your cake you get a wonderful surprise.
May today be filled with sunshine and smiles, laughter and love.
Happy Birthday and many happy returns of the day.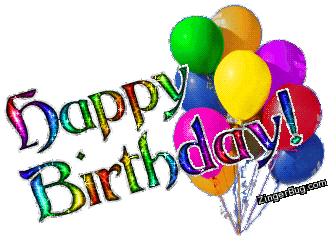 so sweet of you
thank you so much
..
Sneha thanks for ShaReena sig, yeah im mad fan.. THANKS