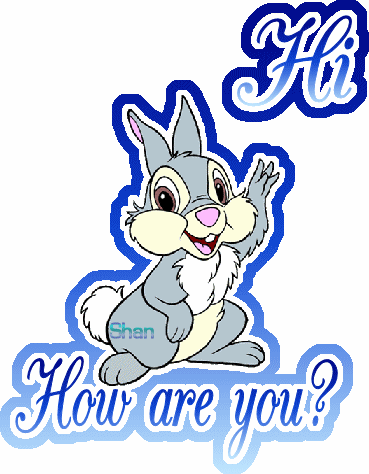 so ready
part 36

Geet -
umm, aacha suno just open the first three buttons of ur shirt

Maan knitting his brow -
kyun?

Geet -
u look really hot like that

Maan blushed -
nahi

she made a baby plead -
please

he couldn't refuse her his hand reluctantly opened the buttons
she let a sigh out ...breathing huskily... I am feeling kuch kuch thinking about it now
he wondered how she knew he just did. She never stopped to amuse her with her deewangi
Few ladies came frwd & spoke to him. She put her pen down & concentrated on their comments. She was thrilled to hear them giggle around him. He softly whispered
question 9 complete kiya
.
Geet -
aap ko kaise pata

he rolled his eyes
Geet -
aacha baba kar rahi hoon
she was more interested in listening to their comments on him.
Maan ster tone yet softly -
umm

Geet -
kar rahi hoon na

she murmured some numbers
Maan -
156

Geet -
nahi 153 hain

he excused himself from the pretty looking ladies -
Geet 12*13 = 156, tumhara dyan kanha hain

she promptly -
aap pe
& then bit her lips
Geet -
sorry meri wajah se u had to taste all this

he smiled thinking tumhari wajah main Maan Singh Khurana hoon!! pagli hai, sab samjh thi hain yeh baat nahi samjhthi
Geet -
pagli nahi deewani hoon


dewani main dewani ........................................ maan ki dewani
He was tempted to wake her up.
Umm
he bit his lips.
Kya karte ho
...she murmured
dehko abhi khoon aayega wipe it with the hanky. main hoti tho I would have kissed it
.
Maan -
missing u

Geet with her eyes closed -
love u

Maan -
mujhe kuch samjh nahi aa raha ha

Geet -
kya hain Indian spread hain kya

Maan -
pata nahi actually naam lika huwa hain..shall I read it to u

Geet -
nahi just tell me kya kya color hain

he scans threw -
some red color says tandoori chicken

she smiles -
Indian hain..ok.. take red wala dry chicken,

Maan -
umm

Geet -
then green wala paneer

Maan -
umm

Geet -
black wali dal

Maan -
umm

Geet -
take roti

Maan -
kitni

Geet -
butter wali 2

Maan -
umm

Geet -
thodi rice bhi le lo

Maan -
lekin

Geet -
take just one serving spoon

Maan -
umm

Geet -
aache se khana, sweet bhi lena, chocolate wali ice cream

he smiles
Geet -
good night

Maan -
good night..suno
..he feels reluctant to stop her
geet -
call cut nahi karongi
...she pulls the spread & doses off.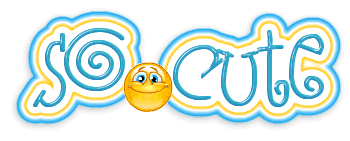 It is just warm hug upset kyun ho rahen ho. Aap ho hi itne hot they might be just waiting for a chance to touch u
. he snaped angrily that stupid
preeti she kissed me
.
Preeti nahi parul, parul sharma

Maan snorted -
wat ever

she kissed him
he was still pissed off -
tum soye nahi abhi taak?

Geet -
aap itne pareshan rahoge tho how will I sleep

part 37
Mohinder saw the snap & called Rano.
Mohinder - dehko yeh Maan hain na
Rano had a close look - umm
she definitely didn't like his snap with Parul. Mohinder was feeling proud at him doing so well.
Rano made a face while he called out Geet !!!
Rano - usse kyun bula rahen ho
mohinder - she will love to see his picture in the news paper
Rano blurted - she may not like to see him with this girl.
Mohinder knitted his eye brow
Rano quickly pretended to have forgotten something in the gas
he pulled her back holding her wrist - is that ur wish or ur daughters?
Rano was cornered - woh woh
Mohinder - why didn't u tell me about it before
Rano sighed in relief seeing the delight that touched his face - aap ka aur Geet ka bus challen to aaj hi shaadi kar lo mammi g papa g tusi great ho
Geet -
humara ghar !!!!
he nodded.
She ran into each & every room & placed kisses on his cheeks admiring every bit of it. She loved every thing, the walls color the design the layout the view every thing. He stood near the door & crossing his hand over his chest admiring her.
Geet -
isse furnish kab karoge?

Maan -
woh tumhara kaam hain
Geet -
main isse furnish kar sakti hoon

Maan -
u have the card u have the keys do wat ever u want

she was on top of the world -
I love u !! u r the best
. & hugged him closely.
best part of this update is
Rano proudly flashed the keys to mohinder - dehko aapke damad ne aapki beti ko kya gift kiya hain unke wedding anniversary
mohinder first shock wedding anniversary??? zor ka jhatka haye zoron se laga papa g zara sambhal k abhi to start hai
Rano bit her lip & then narrated the whole wedding episode to him.
He shook his head in disbelief.
He took the keys & questioned wat it was
Rano - he has brought a flat on her name in gurgaon
mohinder - really? How did he manage the funds?
Rano - it is one of the flat from his current project.
Mohinder - gurgaon wala project
Rano - umm
mohinder - chalo flat dehke aaten hain
Rano - nahi abhi nahi
mohinder - why? meri beti ka ghar hain
she laughed - ur beti wants to furnish it first then show it to us.
Mohinder - ussme kya hain we will furnish it now.
Rano - koi zarorat nahi Maan ne usse card already diya huwa hain
mohinder - card??
Rano - they have a joint account
he hugged her closer - jaan tum mujhe ek ek kar ke shock de rahi ho, sab kuch ek bari main nahi bol sakti.
She smiled hiding her face in his chest
mohinder - this is not fair u have been enjoying all this alone.
Rano - nahi aise nahi hain
mohinder - they are married for 3yrs & u decide to tell me today
Rano - woh shaadi thodi hoti hain
he was serious now & turned away- off course shaadi hoti hain,
usne mang bhari hain Geet ki
she became little scared now - aap samjh kyun nahi rahen
he was definitely angry now - kya nahi samjh raha main?
She tried to be calm him - mera matlab hain, they are just kids, they may grow to different likings & taste later on
mohinder shouted - I will break his legs if he deceive my daughter
Rano - Maan kyun aapki beti bhi tho
he snaps - meri beti ko main jaantha hoon, lekin agar Maan ne
Maan just walks in then with some books that Geet had asked for her reference
mohinder saw him & held his collar immediately - I will not spare u if u think of leaving my daughter
Maan looked at Rano & then him.
Rano seemed helpless in front of his temper.
Maan looked into his eyes - I will not papaji
mohinder - I will not let u also
Maan & Rano smiled he sounded so much like Geet now.
Mohinder hugged him & with heavy voice - meri beti ka dil kabhi nahi thodna
he nodded with a burning sensation in his eyes forming a wet layer.
Rano - aapne aanso pocho Geet aati hogi
waiting for next
yaar dekho tumhari dhamki ne kitna asar kiya but ab mujhe batao maskey se kam chale ga ya tumhari tarhan solid dhamki doon next update k liye