part 32 is
He pretended to ignore her angry & asked her in stern voice -
why did u woke up so late today

she promptly answered -
u didn't let me sleep the whole night
He put his hand around her waist & pulled her still closer still in stern voice -
what did I do?

She gets perplexed -
woh aap nahi aap ka jacket, mujhe raat bhar yanha wanha pata nahi kya kya
he kept smiling listening to her blurt out the whole truth so innocently. She felt odd & ate her words. He still maintained a serious look -
kanha yanha wanha? Aur kya kya?
She was about to point at her curves & immediately moved it away
woh woh mujhe nahi pata
& tries to move away from him. He pulls her back -
aur kya kya?
Still bamboozling her with his grin.
She fluttered her lashes in disarray not able to face him nor able to hide her confusion. She immediately covered her face
aap jaan ke chade rahen ho mujhe

he smiled & tickled her, she jumped with his touch that send shudders down her spine.
Umm chodo mujhe, mujhe tickly ho rahi hain
Geet went to maans office the next day
geet -
aapne promise kiya tha
maan mockingly -
kya promise?

She made a baby angry face & turned away.
He slowly slide two tickets of jab we met noon show.
She jumped up & kissed him.
Love you love you love you ...ur the best. I LOVE U a lot....aapko promise yaad tha

he wondered how could he forget anything related to her.
Suddenly few guys in another bike pulled geets duppatta off & teased them. Geet held him tighter & cried. He was fuming in anger. He raced & stopped the bike in front of the those guys.
Geet -
rehna
..maan shot a stern look to her.
She crossed her upper part of the body & looked down. He removed his jacket & gave it to her. He got of the bike his eyes was spitting fire, he stretched out his hand & said -
duppatta
. He hated the sight of her bit of cloth wrapped around the fist. The pillion rider mocked & tried to irritate further by taking to kiss the cloth. Maan placed a kick between his nose & lips making his lips & nose bleed with the thrust & knocking him off the bike.

part 33
how can I let u wear wat he touched.
he was still in so much of pain, she couldn't understand why though. She hugged him with all her love that instantly calmed him down.
Maan -
I am sor
...she closed his mouth with her hand..he was sad about her duppatta but could think about she wearing it after some one had touched it.
geet -
kaha na no reason. U don't like it, that itself is the biggest reason
.

Maan -
kya baat hain

she smiled weakly -
kuch nahi

he held her arms in a jerk -
I can't see tears in those eyes u know that & that too because of me, I rather die
she closed his mouth & looked at his eyes with so much of pain. He was shocked to see her eyes with so much of love, their eyes had not met, actually she never let them meet totally unlike her though.
part 34
Geet -
I am really sorry very sorry

he sat down & cupped her face
tears poured out of her eyes -
main aapke bina nahi rah pati

he closed his eyes feeling miserable thinking wat he thought few minutes ago about her feelings, how could he, he hated himself
geet -
mujhe mujhe aap ko pyar karna hai, main jaan thi hoon yeh sab galat hain

she hugs him hiding her face into his bare chest -
lekin main tho aapki wife hoon na. Humne to shaadi ki hain na.
he held her closer for a yes
geet -
mujhe pata hain phir bhi yeh sab galat hain, lekin mujh kuch nahi samjh aata, mujhe nahi pata aap kaise feel karte hoo, pata nahi even u feel the way I started to feel for u. pata nahi if u even know wat feelings I am talking about. Mujhe kuch nahi samjh aata. I don't know how to hold back myself, the moment I see you I just want to feel u in all the way possible. I love you I really love you. Mujhe aap ke bahon main aacha lagta hain. I feel like spending the whole day & night in ur arms. I feel I love u even more now.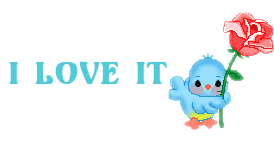 geet -
aap to mujhe har baat samjate ho na, phir batvo na main kaise

she looks down feeling embarrassed
how do I hold myself back.
He hugs her dementedly,
don't hold back, you don't have to hold back. I will always be there for you.

she hugs him feeling so comfortable, like her old self. He sighed in relief & kisses her forehead.
Geet -
I love you, I love you a lot.

Resting her cheek on his chest. Her hands now naughtily snakes his back feeling his sweat & every rumple of his muscle.
Aap bhut hot ho
. He blushes hearing those words from his little wify. She really could make him feel special in every possible way.
geet -
aap to isme main bhi hot lagte ho

maan -
yeh tumhara HOT HOT kuch jada nahi ho raha aaj-kal

she shakes her head nibbling her chocolate & she pays with his card.