TV is tougher than films: Salman Khan
Mumbai: Actor Salman Khan is nervous. And no, this time it doesn't have to do with a film release but the finale of the reality show that he is currently hosting on television. There is a visibile excitement among all the contestants and host Salman too. The superstar who was at his entertaining best in this season'sBigg Boss show, says that he intends to host it for yet another season.
Speaking about his experience on the show, he says, "The show definitely teaches you how to behave in a controlled manner as the audiences is very sharp and can tap the smallest trait in your character. The trick is to always be yourself than trying to put on a mask — and that holds true for the contestants as well as me," says Salman.
Talking about his much-appreciated sense of humour on the show, he says, "I have a tendency of going overboard at times. But I learnt that though my friends might understand my jokes, it might make the audience feel that I love making fun of people. Just the way contestant Dolly (Bindra) found out that what she had done while inside the house was horrible. She realised her fault only after seeing it on television."
So who does he think will win the show? "My favourite was Seema Parihar and I wanted her to win as she really needed the prize money more than than anyone else. But it would be unfair if I pick anyone from the Top 4. If that person goes on to win, then people will say that I influenced the audience to vote for that person," says Salman refraining from taking names.
Talking about the difference between television and films, Salman says that the former is definitely is tougher. "Yes, TV is tougher than films. When you are working on a reality show, you have very little time on hand which is why the shoots can't take too long. But in films, we have the liberty of re-takes to get that one perfect shot," he opines.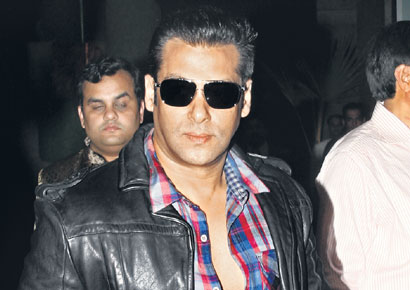 This is Salman's second innings as a television host — the first being Dus Ka Dum. He says that he is looking forward to hosting another season but does that hold true for his former television show too? "They (the channel) haven't approached me as yet but I am all game for it if they come to me. I will do both the shows then," he ends jubiliantly.


Edited by Salmanayesha - 08 January 2011 at 6:02pm