Sunny Deol's son Karan ready to make Bollywood debut
Mumbai:Actor Sunny Deol is a doting father and there ain't two ways about it.
Sunny's elder son Karan aka Rocky Deol is all set to make a career where else but in Bollywood. And Karan has already started working in that direction. Sunny has got Karan enrolled in an acting school run by friend and the person who launched Sunny with Betaab, director Rahul Rawail.
Ask Sunny about his plans for Rocky, and he says, "I'll encourage Rocky in every way possible. It's not that my children don't know any other life. We've brought them up like normal kids and we're quite cut off from the film industry's social circuit. But they're passionate about cinema because that's what they've seen their father and grandfather doing."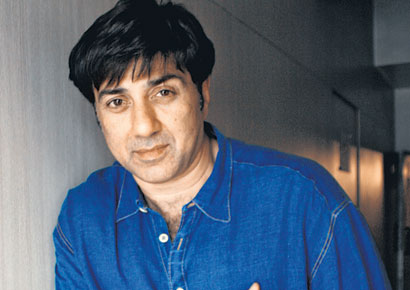 Sunny has always been known as an action hero, would he want that for Karan too? "Still my repertoire of films is quite unique. I'll be producing only entertaining films. Karan's debut film will not be an action or a serious film. I don't think people want to see that. Even as a viewer, I don't want to see a film that doesn't entertain me. For his launch it has to be a romantic, young, comedy flick."

So will education take a back-seat for Rocky? "Not at all, like all normal kids he will complete his graduation and I also believe that he should learn about films and filmmaking, this will enable him to be a better actor."
Will we see Sunny and Karan working together, maybe in Gadar 2? "Oh, that is something I never thought about but it sounds good. You never know. As far as working with Karan, I would definitely love to work with him but only if the script is right. I want us working together to be fun and something that audience will love and enjoy. For now let's take one step at a time."
Finally, will Sunny be back on the radar with direction? "Yes, I am now going to be concentrating more on direction. I have been wanting to do it for quite some time now but things were not working out. But now things are looking positive and I will be back with a film soon. And Gadar 2 isn't a bad idea," he laughs.


Edited by Salmanayesha - 08 January 2011 at 5:41pm