Rajul Hegde
in Mumbai
Whether or not Bigg Boss is rigged or not has become a topic of hot discussion and wide speculation. So we decided to clear the air by asking the very housemates who lived on the show not so long ago.
Click through the slide show, and see what they have to say.
At the end of the slide show, check out the four finalists who have survived the game thus far, and vote for the one you think will win!
Kashmera Shah

I don't think Bigg Boss is rigged because Rahul Roy won Season One by default. Actually, there was some confusion about voting. People voted for Rahul thinking that they were voting to evict him. So he got more votes and won. Otherwise, why would anyone want to spend money and vote for Rahul?
Situations and fights cannot be scripted. When you are without television, newspapers and clocks, and eat bad food, you get irritated and tend to fight.
I stood up for myself and for people who were being bullied. I did what I felt was right.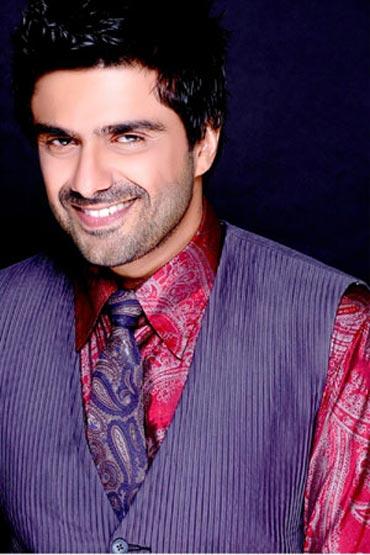 370)this.width=370">
Prev Next
I really cannot say whether it's rigged or not. But it can be manipulated. For example, only my fights were shown on television last week.
Voting cannot be manipulated because you cannot stop people from voting. But I guess there are favourites. I never had the elimination protection by becoming the captain of the house. When it was my turn, they refused to have a captain in the house and said it was creative decision. I don't know whether it's a coincidence or not. The other housemates have been saved from eviction in the past.

Veena Malik and Sara Khan had special powers when they left the house to save Ashmit Patel whereas the other evictees were given power only to nominate a housemate. Ashmit was protected every time and it worked out in such a manner that he reaches the finale.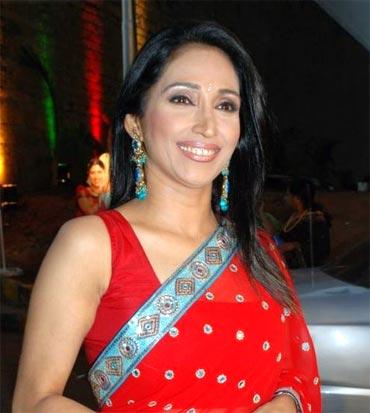 370)this.width=370">
Prev Next
The situations and fights cannot be created, everything is real. People can be fake for a few days but their true colours will come out when they get frustrated. They forget that the camera is on them 24/7, and tend to fight. For instance, Dolly (Bindra) was just being herself. She was not fake but honest.
This season, Shweta Tiwari conducted herself very well. She deserves to win. I can see myself in her. The only difference is that I didn't last for so long. I was missing my family and started crying, and requested the audience to vote for me.
I don't think Salman will interfere (and make sure that Ashmit reaches the finale because they are close). Ashmit has had many fights in the show so I don't think audience would like to see him as the winner.
Image:
Ketaki Dave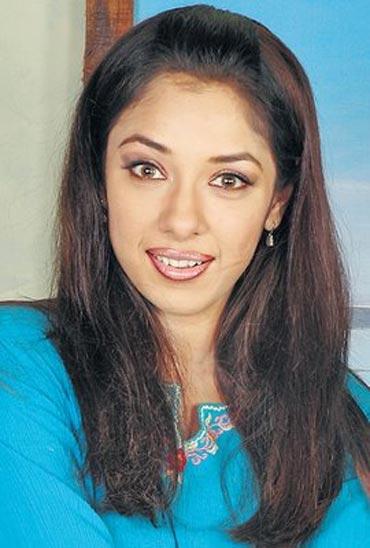 370)this.width=370">
Prev Next
Nothing was scripted in the first season. After a few days in Bigg Boss, you lose your mind because you are disconnected from everything. I don't know how the voting system works but I am sure they don't manipulate it.
I don't think getting Dolly Bindra back to the house was scripted in this season. I liked Dolly because she was entertaining. After she was thrown out after the fights, I called some people from the production house and asked them to get her back. I am sure there were many people like me who liked her and voted for her.
I found it a little cheap when Ali Merchant and Sara Khan decided to get married on the show. Their wedding looked manipulated for the TRPs though I think a show like Bigg Boss doesn't need that.

I want Ashmit to win even though his fights are silly. He is honest. Though he has a huge fan following after Bigg Boss and the MMS scandal, I feel Shweta will win because she has a huge fan following thanks to her bahu image in the TV soaps.
Image:
Rupali Ganguly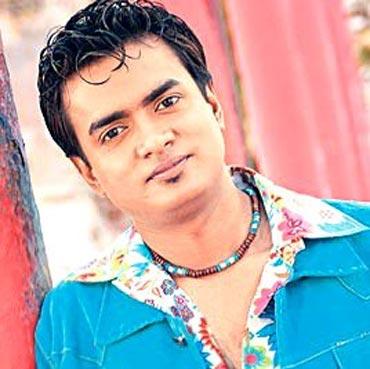 370)this.width=370">
Prev Next
The situations are created because of the various tasks given by Bigg Boss in the house. But the fights are real.
We are neither briefed nor given any instructions before entering the house. We are just asked to be ourselves. If the housemates have watched the earlier seasons, they would know that without any masala, there are chances of getting evicted within a few weeks. So to save themselves, some of them try to spice up things with their antics for footage.

Officially, we don't have any concrete proof to say whether the votes are manipulated or not. If the channel feels the housemate is not providing much footage for the show and decides to evict them, I think it's fine.
I don't know whether the Ali-Sara wedding was for the TRPs or not. But I don't think there is anything wrong even if they did do it for the TRPs. At the end of the day, they are also doing business and need to keep up the curiosity for the show.
Image:
Debojit Saha