Hello to all Twilighters/Spunks/Werewolves/Whatever-you-like to call yourselves,
Please keep this new information in mind at all times,
especially
before posting any topics.
Articles/Video Releases [See the post below for more on this]
No more than 2 articles are allowed to be posted by one member per day.
Also,
any article/rumors/etc. that aren't cited with a proper, trusty source will not be accepted. The topics will be closed unless a proper source is provided. All we ask for is a simple link to the news source.
Avoid Redundancy
Before posting a discussion/poll/petition etc., please look through the section to make sure it hasn't already been posted. If duplicate/similar topics are found, the one posted first will be left open and the second one will be closed. Save us the trouble by checking to make sure your idea hasn't already been brought up before.
No Comparisons
Twilight or Harry Potter? JK Rowling or Stephenie Meyer? Do you honestly think you can have a safe discussion comparing the two books? Do you think you will get the best response by posting such topics in places where fans of Twilight or fans of Harry Potter are gathered? JK Rowling wrote about wizards. Stephenie Meyer wrote about vampires. Sorry to break this to you, but no connection besides the fact that they both have written fictional bestsellers. They both have been successful and both are wonderful writers in their own ways. Comparing them, or any of their work, is not acceptable.
No P*orn or Se*ually Explicit Materials
In compliance with the I-F COC, no messages/links/pictures of p*ornographic of se*ually explicit materials are allowed, even in Fan Fictions.
No Piracy
The "no piracy" rule is clearly stated in the I-F
Code of Conduct
. An excerpt has been provided below:
Giving, discussing, requesting, or linking to information that is either directly or indirectly related to obtaining pirated or unauthorized copyrighted materials, serial numbers, serial number generators and No-CD patches may result in an immediate ban.
So, there shouldn't be any leaked twilight movie links that are not authorized for free online distribution by Summit Entertainment.
No Personal Attacks
Another rule pulled straight out from the COC:
Making posts that personally attack, insult, threaten, harass or are clearly disrespectful of the opinions of other participants. This means, if you are engaging in debates that involve challenging, questioning and disputing the opinions and views of others, you are required to do so in a civil manner and ensure that your posts are relevant and on-topic. This rule does not exclude posts that are critical or questioning. It does, however, require that you carefully consider the tone of language in such posts to ensure that they are civil.
Avoid FULL Caps
Posting whole messages fully in capital letters is considered shouting on the net and is taken very rudely. Any such posts will be edited by the Dev. Team and the violator shall receive a PM warning.
No Vulgar/Abusive Language
The use of swear words in any posts in ANY section of I-F is not tolerated. Let it be in an FF, or any post made to abuse someone. These swear words/inappropriate language include(but isn't limited to):
The S Word
The A Word
The B Word
The F Word
The W Word
If you aren't sure by what I mean by these, PM me or Meli [Aahaana]and we'll help.
Some of you may already be aware of this, but not fully aware of what is acceptable and what is not. Sh**, **hit, *h*t or any case where only a few letters of a bad word are crossed out is not accepted. The word has to be fully starred (****) out. (Because one can't tell what it stands for) You can star a word by pressing the shift and 8 key together. The word crap is allowed.
Topics Should Not Exceed 150 Pages
Any topic may not go beyond 150 pages. After 150 pages, the post starter should open a new topic, (if they wish to continue), provide a link for that new topic in the old topic, and them PM someone from the Twilight Development Team to close their old topic.
No Chatting is Permitted
This is a big one. NO chatting is permitted! Under no circumstances are members allowed to chat in a topic. There will be no exceptions in any topics (excluding Fan Clubs and AT's) unless otherwise stated by the Dev. Team. The Chat Clubs section was made for you convenience, so you can chat all you want about anything and everything (that follows the I-F Code of Conduct). This section can be found here.
No Separate Topics for Questions/Requests
A Help Desk has been provided for your convenience. Please make use of this. If you have any questions or need any help, please ask in the Helpdesk thread.
Make Use of the 'Like' Button
Use the Like button to show appreciation instead of spamming topics with "thank you" "thanks for sharing", etc.

***
Comply with these rules, and we will have a wonderful time with everything running smoothly!

Anyone not following these rules should expect a warning PM, and a Warning Level raise depending on factors such as the severity of the violation and its occurrences.

These rules will also be updated; members will be informed once an update takes place, but I strongly recommend that you check this post often to see if any new rules have been put in effect.
Members are encouraged to use the Report button (which is right besides the Quote button) to report any post that is going against the rules of this section. The Development Team checks the reported posts regularly. (The reported posts are only seen by the development team members, if you report a post you don't have to worry about others finding out. That information is strictly confidential and will only stay within the Dev. Team members.
If anyone is unsure of anything mentioned above, please don't hesitate in PMing someone from the Twilight Development Team.
We don't bite =)
- Twilight Dev. Team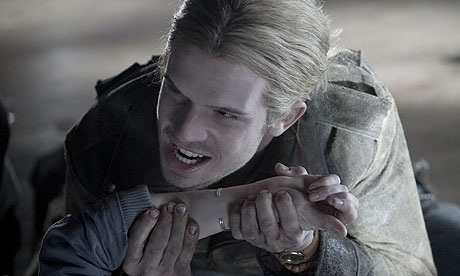 *Originally Posted by Dark Love*
Except for a few changes made by me.



Edited by Angel-Jot. - 24 July 2011 at 4:09pm