@ Neethi, you like it too? Thats a small budget movie that I really like. I just listened to this one, I usually listen to Kyun Mujhe lagta hain of the same movie, in order not to get so many electric waves, I modified my sound system to rock style and tune to concert hall, now listening to this one, I say this is the dose Arohi needs to listen, not to Gauri, not to DJ,ok Arjun, we leave him aside
Don''t you think its time to change atmosphere? You know when I read Karan's wall status in fb, I am thinking whether is there not a new kkidnap coming on the way, stubborn Arohi to the wedding, then Arjun comes in front. Something like this;)
Edit Part 2:(Continuation from my first post - above)
I can't believe I heard what I said I ill crack if Arohi said these words on yesterday's analysis
OMG
:
Arohi trust Chikoo and she will not bear if her trust break again and worst now our Arjun has got the ultrasounds ears of Gauri who listened to it
because this is making me not watching part 3 and 4!
A big round of applause of Shefali's plan
well we can't blame anyone but Arjun if the plan fails in Part 3 and Part 4. She did it but if in part 3 and part 4 it ruins this is because Arjun does not want Arohi to break again how he breaks her trust.
Actually I am on mixed note on this behaviour of Arjun:
FIrst one, I am pouring the bad one,
That will Shefali reaction to Arjun: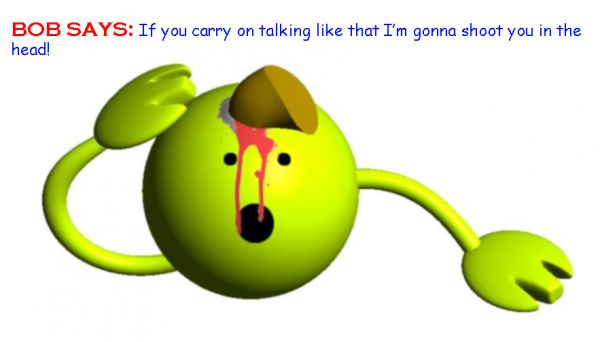 And it is mine too: Well, Arohi thinks her trust will be broken, Arjun but actually if you let reality as it is, as Shefali showed to them, Arohi's mirrage that is giving her constant 'ikraar' would have been flown away! Like we say nah, the heal of a 'zor ka jhadka' is by getting another 'zor ka jhadka.' That was the real point and even if Ahluwalias would left in disbelief on Chikoo's character, Arohi would have cried a little, tears that would have awashed all the misunderstanding that cropped in her mind, tears of letting go and come to ask you forgiveness of making you sacrifice everything for her.
My next explanation on Arjun's behaviour in Part 3 and Part 4 will be:
''Teri saason se hi meri saasein chale,tuhi dekhejabhi ankhein khule. (*2)
Dekha falak dekhe zameen,koi nahin tumsa kahin. Aa tujhe khud mein mein iss tarah loon chupa ke Khuda kar na paye juda. Kaise Kahein tumhein Kitni mahobbat hein,kitni mohabbat hein.. Kaise kaheiiinnnnn kitni mohabbat hein,kitni mohabbat heiinnnnn.''
Wah Arjun, aaj ek baar phir tune dikhaya, kitani mohabbat hein Arohi se, ke ek aour aansoon ouski aakhein mein nahin dekh payenge. Ek baar phir tumne wo tut nahin karongi.
You can bear all the insults that the whole Earth inject to you but you kow in her eyes, she loves you. You have always been a winner after struggle and in this struggle, you are strong enough to let her go because like Nisha says: 'Letting go is a way of holding you,baby.' especially when you have self confidence and style. Being and knowing you are different Arjun, it leaves in whatever path you take to be the winner. The other half might be left in tears when realise how much you love her but you know the right way to bring the smile in her face back!
As I watched the only 2 parts because I really did not want to watch the other half, so I will rate it part wised:
Part 1: a 4 out of 5, where one point is entirely for the moves of Chikoo, who will like not to dance with him,huh,
and Part 2: A 3.5 out of 5, the -0.5 for the breaking of my dream on dancing with chikoo when he left the item girl on the floor
----------------------------------------
Still I guess this has to happen for now it will be the takraar of the daadis who will make the potis to meet! I guess like Kavya,last time KSA rejected all effort of RPS from lovedeep and this time he will not let this mistake to happen again where RPS in a way though happy lives a shattered to robotised life and lovedeep never get married. I believe the reunion of the elders in the family will definitely give a new avenue to the arjuhi track. What else?
I am expecting to see Arohi to hear all truth fro Biji who might stop the wedding when she will see the tears in Arjun's eyes and this is when all the past will be out, Arohi will realise she was wrong and run to patao Arjun;-)
-----------------------------------------
An importat episode that served another miniclimax and will shed some mini turning points:
(1) Gauri's character - Permanent evil or will change back realising the love and sacrifice Arjun made and will comfrss everything.
(2) Peak atmosphere on giving shots on RPS (I still goes with lovedeep bua) ki kahani
(3) Shefali - I hope her character continues.
(4) Billu and Makhand and Arjun - I hope to see all three back in actions
(5) Arjun - back to the Singhanias but live the wind of change from Biji
(6) Arohi - time for redemption
(7) More on Kharghosh character
- Is he the cool easy going dude that will back off by himself or the self engross selfish man who will just continue for the way he wants?


Edited by Eshu11 - 07 January 2011 at 9:35am