Salman Khan too busy for brother's film
Mumbai: Trust actor Salman Khan to do something like this. At a time when director Ram Gopal Verma is shooting a sequel simultaneously with his main film, it may be some time before you get to see the sequel to the biggest hit of last year,
Dabangg
.
In fact, it won't be before two years that you will be able to see the sequel to the film.
In spite of the fact that Dabangg was the biggest hit of last year, gave a huge impetus to his career and established his brother Arbaaz firmly as a filmmaker — Salman has refused to make an exception for the sequel. The star, his brother has confirmed, 'couldn't allot any dates' for him to cash in on a sequel to one of the biggest hits in recent times.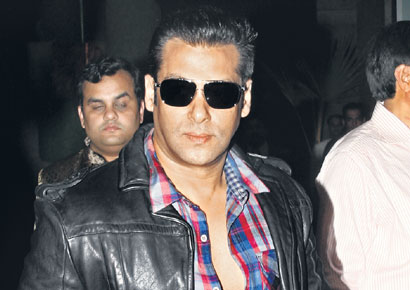 "Salman's schedule is full and he wants to meet all his prior commitments before he allots me the dates, which won't be before 2012 . I am trying to release the film by 2012, but it seems a little difficult and might get released only in 2013," admits Arbaaz.
There were rumours that Salman didn't get along well with the director of the movie Abhinav Kashyap and wanted him to be changed before he shoots for the sequel. Arbaaz insists that it is Abhinav who will be directing the movie and that is not the reason why his film has got delayed for two years. Salman has three films lines up this year.
"There might have been creative differences between all of us, but as of now Abhinav will be making the movie. And Salman doesn't have any problem with him or anybody in the cast. We will be retaining most of the earlier team, including technicians and actors," he adds.
Arbaaz admits that it could have been better, had the Dabangg sequel hit theatres earlier, but says that he might make a smaller budget movie instead in the interim."We will have everything ready (for the sequel) and will wait for bhai's availability. I might make a movie in between, which might be different from what I've done till now. But yes, it would be a through-and-through commercial film," he adds.