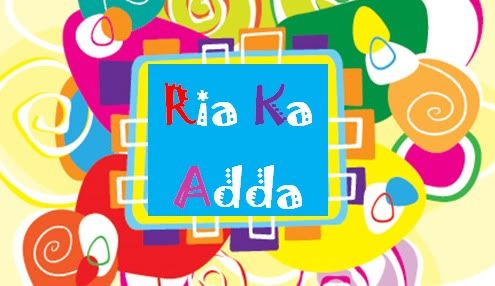 Tips:
(1) Light off
(2) Scented Candles On
(3) Feet up
(4) With hot cup of tea and Oreo cookies by your side
(5) Relax and enjoy
My Canvass:
1. Loved todays first three parts
2. Loved it Loved it and Loved it'Like I said only the first 3 parts
3. I hated the last minute of the episode
Loved:
(a) How it all started ' the entrance of Arjun's dadi :D
(b) Loved the way she spoke to Arohi's cousin (I forgot his name) Loved the way she spoke to sheffali and to Gauri. HILLARIOUS!!!
(c) Both Dadis got different Auras... each of them are nice in their own way :D
(d) Loved Arjun's shocked expression
(e) Loved the way Dadi spoke to Arjun :D
(f) Loved the way Dadi, DJ and Daddu's small chats in the room
(g) Loved the Rabbit (Chikoo also known as Kabootar also known as Pinkoo also known as Chikbootar)
(h) Love Sheffali
Hated:
(a) Hated the way Arohi looked at Arjun's dadi'I expected her to be somehow sweeter'Too much anger gurl!!u need to slow down its ruining your character
(b) Hated the way Daddu related the story to Arjun's dadi
(c) Hated the way DJ spoke to Arjun's Daddi when she was referring to Arjun
(d) Hated the last minute of the episode'It ruined the whole episode.So much complication' cant it be a simple story..Fair enough Sheffali wants to help Arjun in picturing Chikbootarbit as a bad person ' its only going to make matters worse between Arjun and Arohi. Arohi might even go to the extent of saying it was Arjun's doing.that is the bachelor party was organized by Arjun to picture Pinkoo as the bad person
(e) Gauri behind the whole thing trying to ruin things will certainly cause a rift
(f) All I can say about todays episode is that it was really good ' the first three parts were really good but the last bit is ruining the story' why? Because now long term relationships will be ruined coz of Arjun's and Arohi's love story'DRAMA DRAMA DRAMA'as expected by BT!!
Classic Lines
Arjun's dadi: Darjeet ki potti hai ki
Arjun's dadi to Arjun: Mahsoom akhein uuummmyumm
Arjun to Arphi: Pyar se mangoogi toh kyun nahin dedunji :D
Arohi to Arjun: Angooti chor gantya admi ho tum
MY KMH 2'S WISH LIST:
1. Change the beginning track' I want the KMH track and that's classic :D
2. In addition of the title track I also want a video attached to it
3. Funnier scenes with Arohi's bak bak and Arjun:D'Life is not that depressing' u people are supposed to make us feel good :D'not worse!!!
4. Better story line!
5. More of Bua'oh blessed her 'isn't she cool :D
6. A better father for Arohi'is he her father btw ??*Sarcasm*
7. More romantic unforgettable scenes :D
8. Some new dialogues'some new lovey dovey words :D'U know how in KMH1 it was' ek din ke liye'.
9. More of Sheffali :D'love her
10. More of the relationships between Makand and Billu and Arjun'oh they so cool
11. Arohi needs to look radiant..just like at the beginning :D'
12. Have u decided what has to be done with Gauri'? If not please decide!!im comfused as to what she wants in real life
13. I want her story with chachu to start now'They\ kicked off was so so good'u know that balcony scene prior to roka
14. Less of the 3 Cs
15. Less of crying
16. I want that song: tere ishq tere ishq ne'u know the one that kept playing in KMH1 :D
17. More confidence out of Arjun
18. Im happy with less singhanias :D'they make the story looks unreal
19. Longer than 20 mins of KMH2..i know this is impossible' but yet it's a wish :D
20. ORIGINALITY ORIGINALITY O R I G I N A L I T Y
21. Stop making us remember of KMH1 we want to build up our own set of memories for KMH2'
22. Redemption of the not so good characters!!
Ria ka Adda Rules:
We are here to have fun and at the same time provide objective feedback.
1) Follow IF rules & respect each other's opinion. There is a decent code of conduct you can maintain and not pounce on each other if there's a difference of opinion.
2) Actor bashing will not be tolerated. Discuss the show & characters :)
3) Please use @Name format and avoid quoting long/multiple posts.
4) First page is for episode analysis, so reserve only if you want to analyze.
5) Join us on RKA Facebook by becoming friends of "Ria ka Adda". Send us a
friends request and we would love to see you as part of the family!


Edited by shaan17 - 06 January 2011 at 11:51am