Happy Birthday


6th January

Today is a very special day for music lovers.


It is the birthday of one of the most talented

and profilic music composers of Tamil cinema.

He is none other than our Oscar Thamizhan,Mozart of Madras
A.R.Rahnam
At age 11, he joined music director Ilayaraja's troupe as a keyboardist. Simultaneously, he also played in several music directors' troupes and toured the world with great concert performers such as Zakir Hussain, L.Vaidyanathan and Ramesh Naidu. Learning from all these varied and valuable experiences, Rahman graduated from Trinity College of Music, London in western classical music. In 1991, he opened his recording studio in Chennai and began composing music for jingles and documentary film strips



Films aside, Rahman has also worked in a diverse variety of projects. He has toured the world several times and has worked with several musical stalwarts and legends. Many crossover movies and Hollywood productions such as Shekhar Kapoor's Elizabeth - The Golden Age, Slumdog Millionairre too add variety to his career. Rahman is a prestigious winner of many national and international awards. Roja, his musical debut, was listed in TIME's 'Top 10 musical Soundtracks of the year'. The recently-launched KM Music Conservatory, Rahman's own musical label, has taken his dreams to the next level. Rahman's vision is to compose and present world-class orchestra in Chennai.



He has won fourteen Filmfare Awards, eleven Filmfare Awards South, four National Film Awards, two Academy Awards, two Grammy Awards, a BAFTA Award and a Golden Globe'Ella Pughazhum Iraivanukke' is Rahman's most popular and most-liked prelude to his public speeches.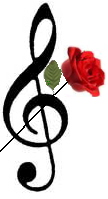 Happy Birthday Sir


Edited by anjkhoney - 06 January 2011 at 10:24am