Originally posted by siddhika_ksg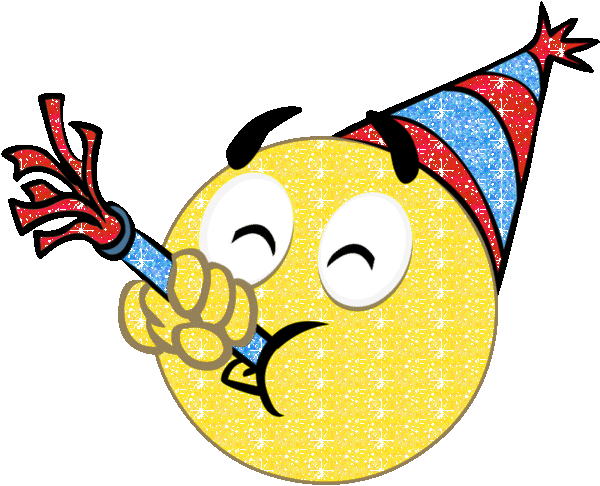 Heylo My Prince ?
Uhmm do I know u? LMAO I kid. A very very very Happy Birthday Sweetheart. I still remember when I joined KaJen AT, you were one of the first few people to become friends with me that is where our journey began from IF to pms to Facebook chatting to MSN convos every single day. Its been a pleasure knowing you. I love how I can talk to you about anything and everything. Thank You so much for all your support and help tehee. You are one person I can always look upto and u r one of the closest friend I have made. I love ur randomness, ur mood swings which I m quite used to now ROFL, ur positivity and the passion u have for someone you love, ur enthusiastic self basically I think I LOVE YOU ? I hope you stay the same cause that is what makes you urself. mwaahh'.You are a really great great friend to have and an awesome person to be around with. You are one of the best thing that happen to me. Thank god for tht tehee'Love our drooling, bitching session and our random talks out of nowhere tehee'Okay been said that let me come to the point you know I can go on and on 'On this very special day of urs I would like to wish you from the bottom of my heart a very happy birthday and a fabulous day and a great year ahead. May this new year bring you loads of happiness and success. Enjoy your day to the fullest and party like a rockstar. May you be blessed with everything you have dream off and may you achieve each and everything thing you want and much more. Eat lots of cake and celebrate this special day with ur loved ones. God Bless You. Mwahhh I LOVE YOU 2,3,4 raised to infinity ?
So yh ur first gift from me is this siggy that I tried to make, hope you like it ?
Last but not least here's a vm tht I made on one of ur favorite songs. Hope you enjoy watching it as much as I enjoyed making it. I m kinda obsessed with that song too after listening to it for like zillion time lol ?
Loads n loads of love,
Komal ?

Thank you for the lovely Siggy and the Vm Komal. It has been great knowing you and having you as a friend i always enjoy talking to you and its the same with me i can literally discuss a number of things with you.Oh and mood swings i do that purposely at times and i love it. Thank you for the wonderful wish and specially for the beautiful divider siggys you helped Mehak with. It feels so great to have such lovely friends like you. I love you and am so glad to know you. Thank you for all that you have done for me in the past i can never forget it


My Cockoooooooooooooooooooooooooooooooooooooooooooooooooo
I wish you a veryyyy veryyyy veryyyyy veryyyy HAPPYYYY BIRTHDAAYYY!!!
You were one of my firsttt friends at the KaJen AT and at first I thought you were a drama queen because you used to be always negative about AR but I slowly realised that we all were one tehe <<
I still remember how I used to come to the AT and see you posting messages like "I am leaving...I am leaving" and used to scold you and make you stay back << And you used to call me mad and crazy! I don't complaint,I know I am :P
I loveeeeeeeeeeee how we always used to make plans that we'll do this & that & this & that to make the AT run but never used to do any of it tehe...and how we used to enter *danger* topicss and used to have funn!! And ofcourseeee I loveeeeeeeee how we have a veryyy cute nickname for each other...tehe
"Cockooo tu meri...meri...Main teri chipkaliiiii...chipkaliiii..."
I wanna tell you something that you always reminded me of Aditti Gupta :l because you always used this Sanginni stuff haha! Even now you do! but hey,I like Aditti,so take it as a compliment tehe <<
I hopeeee you haveeee a blassttt on your birthdayyyy and this new year brings lotsss of happiness and success to you
Haveeee a kickass birthdayyy and enjoy every little bittt of ittt since its YOUR Special day tehe
You are an amazingggggg friend and a wonderful person & I am so glad that you are one of my closest friendsss!! I know that whenever I'll need anyone,you will always be there for me!! You are one of the most adorableee personnn ever & I seriously mean it
I lovee your enthusiasm and fun-loving natureee & hope that you alwayssss stay the wayyyy you are! You are sachchiii muchchiiii mein trulyyy amazinggg :D
I hope & pray that youu get alot of success & happiness in your lifeee and may you alwayssss keep smilinggg and loving me tehe
Thank you for beinggg such a wonderful person and always helping me out whenever I needed you! You are one of my closest buddies and I feel really blessed to have you as my friend...!!
Tu meriiiii cockoooo hai....thi...aur hameshaaaa sirff aur sirff tu hi rahegiii :D
God blesshhh juu!!
I LOVE YOU
Tumhaari Chipkalii
Chipkaliiiiiiiiiiii muahh i love you and when was i negative about AR haww actually i was but that happens when i see others positive i feel all negative. I'll tell you what when everyone was like ksg ain't coming back i was like he has to he has to and he did so i am that way when others are positive i like being negative rofl i feel weird seeing others so positive. Oh yeah our ATS plans are still pending we have to one day :D. Oh and aditi gupta umm no i watched sangini for a week and stopped roffl how do i remind u of her :P. I am glad i have u as a friend to and i am glad i am your cockoo and you are my chipkali. Thanks for the wishes and helping Komal and Siddhi making my birthday thread to special. I love you

Aliyaa ?
Happyyyy Birthdayyy ?
Its been a pleasure knowing you ,you have been a really nice friend all along and the cutest and sweetest of them all !
I remember the positivity inducing discussion we would have and the chats we've had are something I am never going to forget.
You are one of the most lively and fun people I have known and I hope you stay that way because thats what makes you special.You have been my friend in the true sense by not only laughing along and gossiping but also by pointing out the wrongs which I respect a lot .
I remember when I had just joined in I-F me and you never spoke atleast never on the AT ,but then we began chatting here on FB and then never stopped talking ROFL and I love how we hit it off.
Its amazing how you befriend everyon so quickly ?
I hope you have a wonderful b'day and an amazing year and life ahead and get all you wish for because you do deserve the best ?
Loads of lovee
Anku ?
Ankuuuuuuuuuuuuuuuuuuuuu you have also always been a good friend in the true sense and i also love laughing and gossiping with you all we do is laugh all day and it feels so good. Roffl i don't remember how we started speaking but i am glad we did and i am glad to have a friend like you. We may have had many arguments in the past but i am glad to have a friend like you. Thank you for all the wishes and thanks for being a great friend

Happy Birthday Aliyaa ?
You're an awesome and sweet girl and I'm extremely glad that we became friends. Its always a pleasure talking to you,I love your personality and your loving nature. You're a great friend, you've always been there for me.
I hope you have a wonderful birthday. Blow your candles and make a wish! I hope all your wishes come true and the coming year brings yo tons of happiness and success in life. You're a sweet and wonderful friend to have who deserves nothing but the best in life.
Love you tons
Sami ?

Samiiiiiiiiiiiiiiiii thank you so much for wishing me a great birthday it really means alot. I am so glad that we are friends even though we don't talk much because you always come on a particular place i dislike but that's okay. Roffl you're a great friend and extremely fun to talk to as well. Thank you for wishing me once again.


Happy birthday Dearest Craziest Naughtiest Aluuuuuu!?...Love you loads dear! Hope you have a wonderful Birthday & the New year fulfills all your wishes & you get your Karan back in a Fresh new show!?...
Its always been a Pleasure interacting with you On FB (as you hardly talk on the AT or even come there), sharing all my feelings with you whether Good or bad & listening to you!?...You are a wonderful girl,always fun to be with & not to mention too shy when you speak in person on Phone! hehe!?....
Love ya loads Aluuuu!?...Have Fun!

Thank you so much eshaaaaaaa i think you gave me one of the best things in my life made me talk to my favorite actors and i can never forget that Thank you so much only a great person like you could do that. I miss talking to you and i hope you were on more often. Oh and i am not that shy it was the 1st time plus my mom could probably hear so i had to be soft. Thank you for the wishes muahh and inshallah karan will be back soon :D


Happy Birthday Aliyaaaaaaaaaaaaaaaaaaa :) ? ?
I love ur craziness, sweetness, irritability, impatience lolll actually i LOVE you ;)
May this birthday gifts you the best happiness of this world!!
Have awesome day and wonderful life ahead!
May all the hurdles of ur road got so small that they actually vanish from ur smooth way!
Its been a pleasure to me having you ?
Mwaaahhhhhhhh
Love u Loads
Hugs n Kisses
Divyaaaaaaaaaaaaa (like u actually shout...tehe) ?

Divyaaaaaaaaaaaaaaaaaaaaaaaa omg i miss talking to you where are you these days. Oh and i am very impatient when it comes to karan roffl he makes me happy:D. Thank you for being such a great friend and thanks for the lovely wishes it really means a lot.


happy birthday aliya....may god bless u with all good things in life !!

Dear Aliya,
Wishing you a Very Very Happy Birthday!
May this birthday brings loads of love, happiness and fun your way! Have a wonderful day and year ahead filled with all your wishes and dreams coming true!
Loads of love
Kavi

Thank you so much for wishing me and inshallah all my dreams will be fulfilled. Thanks for being a great friend and a person to look up to