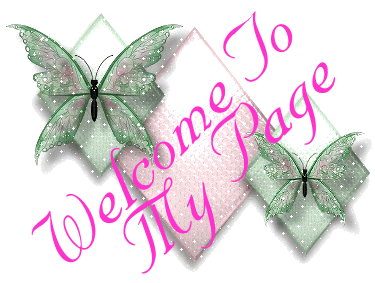 Dhaksh Appreciation Thread @Destiny




About Gaurav as Daksh Patwardhan:
Gaurav S Bajaj has played the character of Daksh Patwardhan in Sapnon Se Bhare Naina serial. He is a well-disciplined guy.

About G
aurav Bajaj

Gaurav Bajaj is the new face of Indian television who has bagged the role of Daksh in Star Plus
and Shakuntalam's new show Sapnon Se Bhare Naina. Gaurav being relatively new to television is equally excited as well as nervous as he plays the male lead in the show that is placed in the afternoon slot.
Tellybuzz had a chat with this lover boy who shared about the show and took us through a small journey to his life.
Enjoy reading!!!
How did you bag this show on Star Plus?
I have my coordinator, Rupesh Sonar, who looks after my auditions and he sent me to the Shakuntalam's auditions. And after the normal rounds of auditions and look tests the show worked out for me.
What is the broader storyline?
The show is basically a love story which is completely different from the other shows that television has seen and will be developed in a different manner.
How is it to work with Shakuntalam Telefilms?
Shakuntalam Telefilms is a great place to work wherein people are very systematic in their work and very cooperative. They are particular of what they have to do and know what they want.
Can you tell us something about the character?
The character name is Daksh Patwardhanm who is a complete lover boy whose personality is established very slowly. It is a very subtle character and to completely understand the character, we underwent a workshop for fifteen days which was organized by the production house.
Your opposite lead is also a new face and a debutant in the industry. How is your off screen rapport with her?
Parvati Vaze and I have a good rapport with each other wherein we coordinate well, but at the same time not much of buddy relationship because whenever she is shooting I have an off. On screen as well as off screen we share the similar kind of relation where we do not interact much but have a tussle relation.
What is the character of the girl?
Parvati plays a very bubbly character called Naina which again has a different shade. As a couple too we are different in the show and keep chasing each other.
What is the USP of this show?
The story of the show is different and the character that I am portraying has something different to show on screen.
Where do you hail from?
I am basically from Madhya Pradesh and belong to a Sindhi and Punjabi mix family and my dad is a businessman.
How did acting happen to you?
When I was in Pune, doing my graduation, I used to look up for modeling assignments for prints. I was there for five years and in those days I used to give auditions for shows and other assignments, but realized that Pune is not a place where I have hope to progress. Later on I moved in to Mumbai and started giving auditions like any other actor. I started off by doing cameos in television and finally this show happened where I am playing the main lead. Also I did ramp walk, but modeling has never been on a major scale.
How is the character different from you in real life?
The character is completely different from what I am in real life, wherein I had to put a lot of effort to develop the character. The lover boy image that I carry is very much different from this character.
There have been a lot many love stories on screen and what do you think is different in the show?
As I said earlier, this love story is different from the others that any other channels are showing including Star Plus. The love story is set in a completely different area and the whole set of viewers will also be different who will not miss a scene of the show because if they do, they will have to follow it all over again as each scene has a proper establishment.
Your show is scheduled in the afternoon slot; are you apprehensive of not being in the prime time slot?
Being in a prime time is always an advantage, but at the same time, there is a different set of audience for the afternoon slot and I would say that we got the afternoon prime time slot. And also, the audience would love the show and follow it because the story proceeds in an interesting and gripping manner.
We also heard that you have had outdoor shoots too. How has the experience been?
We had a great time in Darjeeling where we shot the initial scenes of the show. The weather was freezing cold, but the location is beautiful wherein we shot amazingly beautiful episodes. It was great fun and a good outdoor for 15 days.
What are your hobbies?
I love to play music where I love to play and listen to all soothing tracks with meaningful lyrics and not interested in Trans, hip hop. I also love to watch television and I sometimes follow family drama where good love tracks take place, because I get to learn from that.
What is your dream role?


The dream role that I always had in my mind was a lover boy character which I am playing at present and this lover boy is completely different from the other lover boys and chocolate boys that you see normally.
Who are the actors that inspire you?
In Bollywood I do follow Ajay Devgn because the character in the show is similar to Ajay in real life and also I like to follow Shahid Kapoor, especially when the theme is youth or college based.
What are your expectations from the show?
I expect a lot from the show because the storyline with which the show moves on will be different with a beautiful love story.
The show is already on air; how has the response been?
After the first episode I am getting an immense response from the public and I cannot say how many messages and calls I have been getting. I had kept my phone aside for just half an hour to watch my show and was completely zapped into the character. After the show when I got a call I was so into the character that I started speaking being the character.
What do you like to say to the viewers?
This was the most awaited time of my life and I would like to thank all my viewers and audience. Also I request them from the bottom of my heart to follow the show because it is a completely different and a very catchy love story. I would love to thank Star Plus for giving opportunities for new comers all the time. I would also like to thank Neelima Maam and Shyamashis Bhattacharya, the main producers of Shakuntalam, for approving and believing in me to do this role.

Gaurav to do Amar Prem
Shakuntalam's upcoming show tentatively titled Amar Prem for Star Plus has got a male lead. Gaurav S Bajaj who was supposed to do Balaji Telefilms's Pyaar Kii Ye Ek Kahaani has been cast opposite Parvati Vaze.
A source says, "Gaurav has been signed on to play a lead in the show, his character is of a lover boy and is very strong. Known Marathi actress, Mangal Kenkre, last seen in Godh Bharai will play the role of his mother. Swapna Joshi is directing the show. It is purely a love story set in Delhi. We have finished our first outdoor shoot with few cast members. However, the channel is yet to give us a time slot and proper launch date."
Gaurav says, "I cannot disclose anything at this moment."
Sources say Gaurav has shot a few sequences with the cast. If everything goes well then the show may go on air by early December, and so it won't replace Bidaai which is ending on November 13.




i don't like following others : Gaurav S Bajaj
The star has played a parallel lead on the show Palkon Ki Chaaon Mein and is currently playing the lead on Sapno Se Bhare Naina. TellyChakkar talks to Gaurav on what fashion means to him.
Fashion is: All about carrying yourself. For me whatever I wear is fashion as I do not like following others.
Who chooses your clothes? I do.
Do you wear accessories? No, I just wear watches and glares.
Do you follow any brands? Yes, Burberry, CK and Tommy Hilfiger.
Favourite shopping destination: Palladium, Phoenix Mills, and Inorbit Mall.
Most expensive buy: A watch. I had bought this watch for my mother from London.
Clothes you are comfortable in: Club wear… shirt and jeans.
Favourite designer: No, I do not have a particular designer.
Must-have in your wallet: I think my license, it is a must have.
Favourite perfumes: CK
Colour that fills your wardrobe: White and Blue.
Your name: *
E-mail: *
The content of this field is kept private and will not be shown publicly.
Homepage:
Subject:
Comment: *
Web page addresses and e-mail addresses turn into links automatically.
Allowed HTML tags: <a> <em> <strong> <cite> <code> <ul> <ol> <li> <dl> <dt> <dd>
Lines and paragraphs break automatically.
More information about formatting options
CAPTCHA
This question is for testing whether you are a human visitor and to prevent automated spam submissions.
What code is in the image?: *
Enter the characters shown in the image.
hii friends if u want to display your your work related to Daksh aka gaurav....plzzz kindly PM mee your work