Originally posted by laizu
From the new promo that has been on air now-a-days, we got to know the following few information of Maithli.
Maithili Pandher
Princess of Lubina Gardens
18th Century
She was a beautiful Princess
well known for her beauty and intelligence
Very kind hearted and
she was loved by her kingdom
Her uncertain death is still a mystery.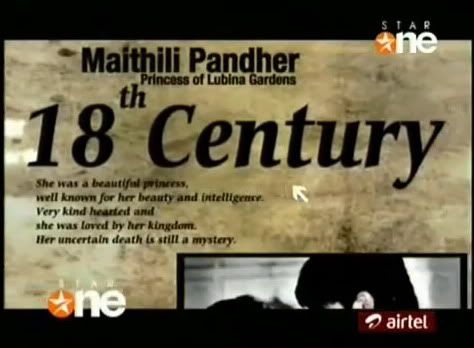 After so many days we got this little information in the promo. Hope to get more in the actual episode telecast.
dis thng was der from d start...
it was also written dat c was d Princess of Lubina Gardens!!!