so far i have so far i have 971 pictures of maneet! i have so many pictures that i have reached my account limit... and cant add a single other picture...
there are episode caps and siggies tht are rightfully the person who made them,i dont claim any of them mine i just collect them..
tell me if u like em.. if not then....ill stop :/ cuz if no one uses the pics and they just stay there then whats the point u no? me wasting my time and none using them...so i was thinking i should publicsize it and if ppl like it keep it...if not then...no?
PM for link!! PM me! or reply to the post! and plzzzzzzz give me feed back cuz if i dont have any feedback im planning to delete the album if
no one shows intrest and so far no intrest :(
you can view all or view as slideshow! plz subscribe! this is my second album and i really find no one intrested i feel so disheartened..it takes alot of hard work! i have 2 albums one with 971 rite now and my other one almost about 3000 pics which has reached its limit. PM me if u want one or both.

please subscribe!

samples: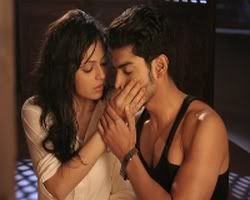 Edited by aishu_fan - 03 January 2011 at 12:35pm