HAppy New Year 1-1-11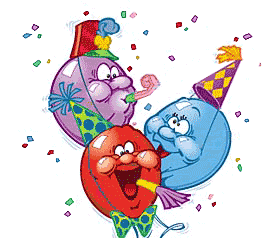 1st Jan 2011
Bigg Boss Season 4

Salman enters dancing to dil mangta hai dildaar soniye.
Salman wishes everyone a happy new year and welcomes bobby deol .
Salman dances a bit and bobby doesnt and says kya karun i am shy mujhse nahi hota hai ye sab .I can dance only on camera .
Bobby talks a bit about his movie . SAlman than enters Dharmendra who very sportingly enters
dancing to mein jat yamla pagla deewana ,which is incidentally the name of the movie they are promoting.
Dharmendra is 75 years old !!! Salman asks hi how come you look 45 /47 .That was sweet of salman .
Dharamji says everyone's love keeps me young. Dharmendra says that he shares a very good chemistry with Bobby Deol his youngest son.
there's a scene in which bobby calls him kameena .Dharam talks about punjab where they shot for their film .
He says there was always food around him all the time . All his loved ones used to send
food for them. Salman makes dharamji talk in his sholay film style ,the way he had shot it on the
paani ka tanki. Dharam makes Salman say the dialogue too .Bobby then tries and says the dialogue.
Salman asks Dharamji why he isnt doing more movies ,and he replies that milti hi nahi hai.
Salman then calls the heroine of the movie who says she is scared of sunny deol and she finds dharamji the most lovable of the two,bobby and sunny.
Salman calls Sameer and first q he asks is that do you find this game fair.
Salman asks him kya aapko jhatka laga ? Sameer answers with an equal action ,that bohot zor se .
Sameer says mein 13 weeks haara nahi jeeta . Sameer says ki jhatka iss liye laga becasue he never expected to be nominated.
He thought that before nominations that he could have become a captain and would have been thus saved.
Sameer says that in the house they are always stressed out with public as well as Salman's opinions.
He is shown clippings of manoj ,hrishant discussing about him.
Ashmit,dolly .veena all are talking about him.The funniest was mirchi ke ladoo pe baithke ,makhi marne wali hai.
Sameer says when you see people talking about you this shows their level.
Sameer is in the court katcheri.
First ilzaam is ke aap uksaatey hain .
He is shown the way he mocked khali in the kitchen as well as the garden area.
He disagrees.
2nd ilzaam that he complains all the time . He immediately says possible.
He says what bugged me that everyone kept on complaining all the time ,but never did anything
about it.
3rd ilzaam -that he could never win his housemates dil.
Begum rightly said that he has a very anxious energy in him .
aanchal says that he has probs with everyone.Seema says that he has a taunting nature.
Hrishant says he is insecure and feels that all are talking about him.
Sameer says people say that people dont love him but respect him.Salman jokes and says that
out of respect you were always nominated.
4th ilzaam is that he is very lazy and is always lying down always. He pleads guilty and is shown clippings of him always lazing around the house .
Rapid Fire Question Round
Khali or dolly ---dolly
Bigg boss ki duniya or baahar ki duniya --bb ki duniya
khamoshi ya dheeraj .. he says khamoshi
nomination ya jhagdey==nomination
pyaar se darr lagta hai ya thappad se --pyaar se
He describes his experience in bigg boss as --
Milon Milon tak ek sunder safar
He is shown his journey in bigg boss . He is given a big box .
Salman gives him a captain's mukut which he could not wear inside.
Salman gives him a being human watch and a Suzuki slingshot bike.
He makes Sameer do the step of the week.
Aww i'm feeling bad about the captain's crown given to sameer


.


Edited by gypsy2525 - 01 January 2011 at 9:39am