friends..in my pyaara watan it is indeed new year
here it will take some time ...45 mins to go..
so socha will post my treat just in time for the countdown in eastern time zone....
here it is...
Anmol's love for Ragini
for u zee tried adding english meaning of the text..
i cant really control my feelings but still you tell me if I should love you or not
you have made my dreams beautiful but
tell me if I have any place in your dreams or not...
Please ask your enchanting eyes and tell me...
if my nights would ever see the light of morning...s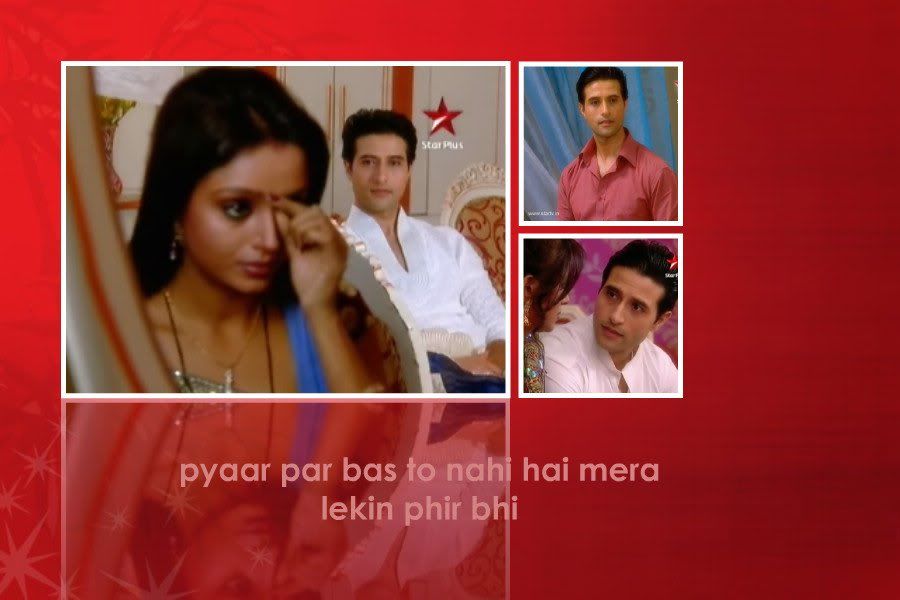 I cant control my feelings but still...
I get scared if my feet would become weary...
what if I cant get support from your marble smooth arms...
And what if my tears keep falling in dark lonely and quiet nights..
and i cant get hold of you.....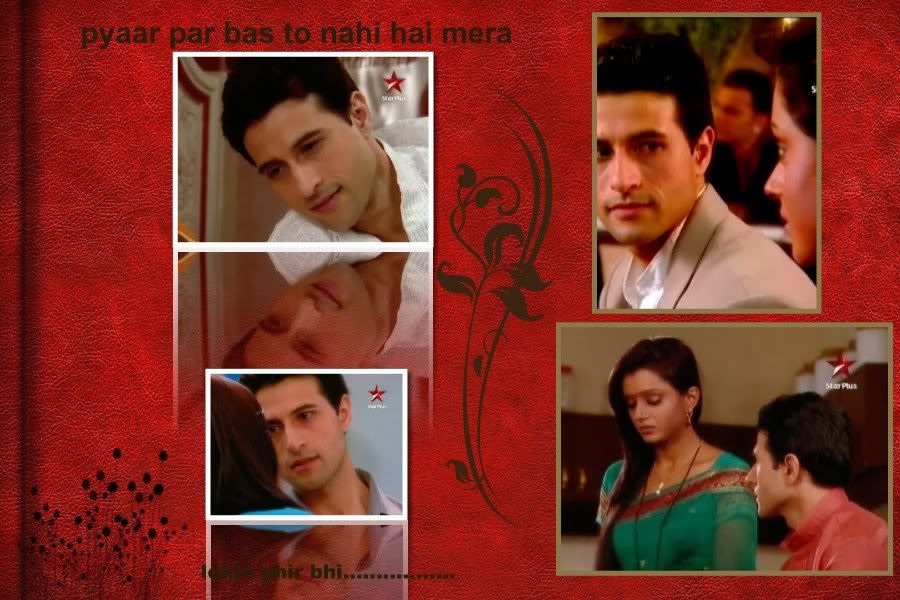 I cannot control my feelings but still....
thank you friends and please leave your thoughts...
Happy new Year once again...