hello kkians !!
this year has brought us a great gift !!
guess what ???
kitani mohabbat hai-2
so let's be thankful to the year :
2 0 1 0
who gave us back our two little (chota packet bada dhamaka
) rockstars ...
karan kundra !!
he is a versatile actor gifted with cute looks and a smile with a small dimple which makes gals like me drool over him !! thanks you 2010 for giving him back to us !!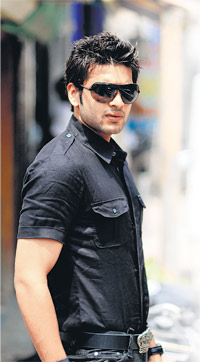 mr.hottie !!
kritika kamra
ur right !! she has a cute little angelic persona which makes the boys go mmm... and even mr.hottie..she is the angel of mr.hottie !! her hair and dressing sense is classy with her traditional look on television...thanks 2010 for giving her back to us !!
and now we welcum :
2 0 1 1
so lets hope and pray we get to see more :
romantic

no chiku, gauri, rudra

januable

awesum

funny (nokh jhok)
drooly

scenes !!
now for the new year lets party !!!
dance 1st !!
thoda band baja barat !!
united we stand !! to all the kkians who brought kmh2 back !!
ab cake kat lein !!


Edited by samhit_sanaya - 31 December 2010 at 12:41pm