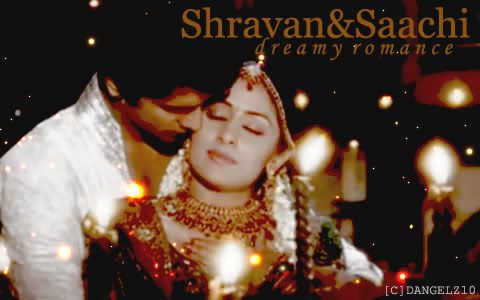 Welcome to
~~ Saavan Most Romantic Jodi Appreciation thread ~~

They are so sweet and lovely perfect couple.....
Rules:--1.
This is for Saavan Fan club only....
.
2. Discuss only about Saavan relationship and their everlasting love....Keep personal chatting to a minimum
3. Please don't bash anyone whether it be actors, characters or other members
4. You can feel free to post pictures, caps, siggies, avis, VMs of Saavan here, if you would like them to be posted on the first page so everyone can see, please pm me the link and I will post them on the first page
Looking for something?
Members List-post4

Creations Corner-post 5
SaVan Scenes-post6
Congratulations SaVan Lovers

Finally website for SAAVAN FANS
Here is websitehttp://saavan.forumotion.inPlease visit it .... and become a member!
Important Notice:-
I will be starting second part of this thread coming friday...So please get ready all ur VM , videos, siggy, & pictures so that second one looks more organized.........
With Love,


Lucky


Edited by desi_lover_guy - 02 January 2011 at 9:01pm