Emotional Athyachar
One Beats and the other is Hit!
I just had to do a mid- weekly update after today's epi! Shaktia ko PAANI MILEY NAA MARO AISI JAGAA!!!!
ZOR KA DUNDA AAJ ZORON SE PARA!!!!!!
After stirring up a huge storm
Baba left everyone at home hanging on for the

Amma taunted Pratigya's blind faith and disregarded it as a mere illusion. But Pratigya

True to his words Krishna had left home to seek...seek his friends.
at the Job
A proud Pratigya takes her working hubby to the Love nest
who shows her all
him and closing her eyes he reveals
chocolates for her bought with the left
Pratigya questions his source of income and finally he reveals "I got 2000 rupees for
In a house far far away There was a little blue house, and in that little house there was a
just as Shaktia was about to
........ Hehehe. There was a big bad bang at the
BEAT HIM UP!
'OOOUUCH' cried Shaktia,
'Ooucch' SS didn't stop all the way even when they got home.
The TN crown came out. Kriya in complete sync with each other. Krishna tried to stop SS,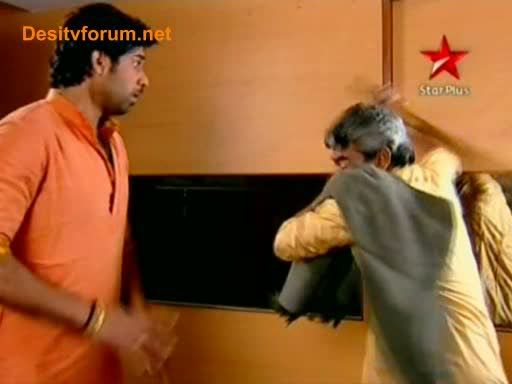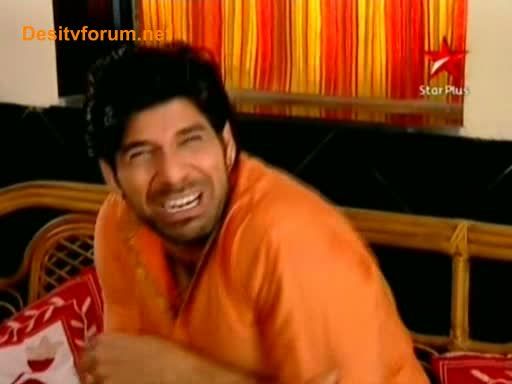 By now Lil Baba was getting a bit fed up (No not Fed UP of popcorn but of watching) and asked
Eventually after SS got tired, Krishna told His brother to go take a rest and Shaktia offended
Thats not all for today folks, that's quite a lot for you today.
I lubbed the episode.
DOSA