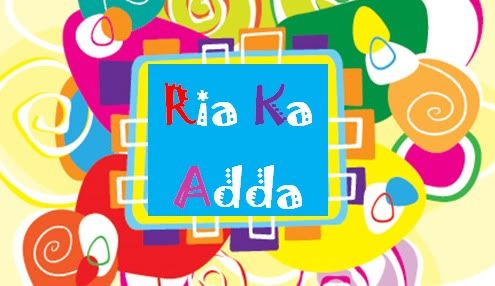 Milke bhi, hum na mile
Tumse na jaane kyun, milo ke,
Hai phasle tumse na jaane kyun
Anjaane, hai silsile
Tum se na jaane kyun, sapne hai
Palko tale tum se na jaane kyun
Hola Adda-waasis,
Its me...your friendly neighborhood skeptic...once again!
Since I was not planning on opening today, I will keep this very short...thank god you say?
I will try to feel offended by that sentiment...
Average episode for me...here's what worked and what did not!
Chiku - Arjun: Episode started where yesterday ended with Chiku demanding Arjun open the car door and then asking Aarohi for a hug to get a rise out of Arjun! While I liked Arjun's flashbacks and hurt, Aarohi's smug expression did not work for me at all.
Arjun - Aarohi conversation:
The screenplay felt rather repetitive but...I liked Arjun not creating unnecessary drama about Aarohi's hug and instead stating his position without any fuss! I must say, I laughed seeing Chiku's hilarious expressions from inside the car!
Aarohi - DJ:
I am glad DJ is finally acknowledging Aarohi's feelings for Arjun. I liked this sequence of the episode!
Cookie & Coffee:
More random cousins in this story that already has a half-dozen too many!!!
Of course their entry is made worse by them being sketched superficially as the typical soap/movie caricature of a young NRI!
And then there was Chachu's studly strut towards the cousins as they stood upstairs with Aarohi's bua...what on earth was that?
And just when I could not imagine things getting any worse, of course the
3C duo
(Cookie & Coffee Cousins), predictably, mistook Arjun as Aarohi's fiance and drooled all over him...much to Aarohi's jealous dismay. My misery at watching this was only compounded by the over-the-top Chiku-Chachu dostana!
Finally...the episode closed with Aarohi watching horrified as Chiku publicly humiliates Arjun...again...by dropping a hand kerchief for him to pick up!
That's it folks!
What...you want to know why I started with the song lyrics?
I love that song and that BG music was the favorite part of the episode for me.
Overall: Average episode...6/10. Hated the entry of more random characters in to this show! Karan's and Kritika's acting was good intermittently!
I liked seeing Shefali back in the screenplay as the voice of Aarohi's conscience...showing her the mirror she does not want to see...yet!
Now...before you throw chawannis at me or leave...peruse the Adda rules...
...and thanks as usual for reading...both my crap above and the rules below...
!
PS: Thanks Pallo for the title!
Ria ka Adda Rules:
We are here to have fun and at the same time provide objective feedback.
1) Follow IF rules & respect each others opinion. There is a decent code of conduct you can maintain and not pounce on each other if there's a difference of opinion.
2) Actor bashing will not be tolerated. Discuss the show & characters :)
3) Please use @Name format and avoid quoting long/multiple posts.
4) First page is for episode analysis, so reserve only if you want to analyze.
5) Join us on RKA Facebook by becoming friends of "Ria ka Adda". Send us a
friends request and we would love to see you as part of the family!
Cheers,
Jaya


Edited by darlunia - 30 December 2010 at 9:53am