Of Rajeev Priyanka

Naina lageeyan baarisha
Te sukke sukke sapne vi pijj gaye
Naina lageeya baarisha
Rove palkein de kone vich neendh meri
Naina lageeyan baarisha
Hanju digde ne chot lage dil te
Naina lageeyan baarisha
Rut birha de badlan de chaagayee
Four years and four months I've spent without you and yet it feels just like yesterday that I'd betrayed my heart and your promise and had left you forever. I knew how painful it was going to be but believe me, if it had been in my hands then I would have certainly changed the paths of fate and our paths would have never separated.
I sit here today in my lonely sanctuary remembering those good old times which I had shared with you and probably the very times when these feelings had developed in me. Believe me Naina I've fought with my inhibitions too much from the first time I met you till date and yet still I'm fighting. I'm fighting to carry on without you.
Kaali kaali khaali raato se hone lagi hain dosti
Khoya khoya in raahon me ab mera kuch bhi nahin
Har pal har lamha main kese sehta hoon
Har pal har lamha main khudse yeh kehta rehta hoon
I haven't chosen this for me but I've got no choice. It was something, in fact the only option I'd had left in order to stay on further and become stronger. You must be wondering what has happened to me and I'll slowly narrate it to you but before that let me spill out my feelings for you when I've got the chance.
You can say this actually began from the first time I saw you with different eyes. You remember our little trek on the mentorship camp? Then how you slipped by mistake and it had just turned out to be a time for us to forget everything. Wo pehli baar tha jab maine tumhe itna khul ke haste huwe dekha tha.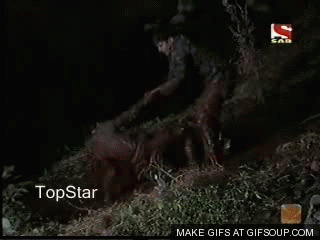 It was the first time I'd seen you not like a cadet but like a woman. Let me make that a very beautiful woman, from whom my eyes didn't agree to move away. You'd left me stunned completely. I'm laughing about it right now but then I'd even day dreamed about expressing my feelings towards you.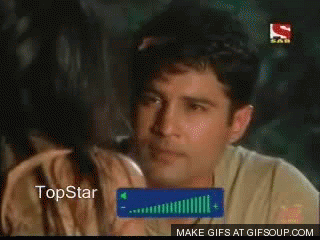 It seems like things haven't changed even now, because I still have to make do with your dreams, to help me pass on with this new life of mine. It sure is a new life, like a new awakening but it's still empty without you.
Tujhe bhoola diya oh
Tujhe bhoola diya oh
Tujhe bhoola diya oh
Phir kyun teri yaadon ne
Mujhe rula diya oh
Mujhe rula diyaaaa
Many things have passed between us and I know Naina I'm responsible for your tears. I've had made you cry several times but believe me Naina I never had meant it. Every time a tear dropped out of your eyes, I felt the pain and died a thousand deaths.

The times when I left you by yourself to fight this cruel world and when everyone had left you, I also did the same. I'm sorry Naina for everything and I wish I could have wiped out those memories but unfortunately, brain washing doesn't come with the package of being immortal.
Yes you've heard right, IMMORTAL. I'll be explaining this part to you later but let me tell you the other time I'd wanted to tell you everything but had been unable due to many obstructions. The biggest ones were two people really who had messed up our lives quite much. You must have guessed by now that I'm talking about Dr. Ritu Mishra and Cadet Huda. I never really had any complaints with Huda because I totally understood his dilemma but Dr. Mishra was the one who had done most of the damage.
Do you remember Naina that dance in the engagement party? The foyer was decorated in fluorescent lights and sober flyers and flowers. Everyone was dressed in serene colours of black and blue. All the cadets were involved with each other enjoying the atmosphere full of romance and magic. I saw you through the lit candles and only one thing had come into mind - "WOW!"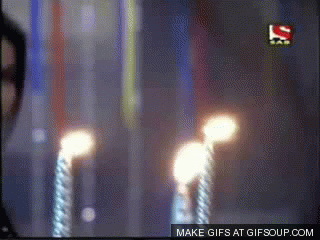 I know it sounds too kiddish but believe me Naina I truly loved your beauty that night. And then both of us walked simultaneously but remained opposite not meeting each other afraid of what the whole hall of eyes would think. Agar mere bas me hota na Naina to tab sab ke saamne tumhaara haath pakarke yeh jata ta ke tum sirf meri ho. Yet there were many things in between us so I was unable to say anything or do anything.
And yet there was the dance between us. Something I'd anticipated but was afraid of what you might think. However it was you who had extended your hand out towards me so I was relieved.
I still remember how our steps were beautifully co coordinated with each other and everyone else stopped to only stare at us as if they couldn't believe to have seen a more beautiful sight.
I guess the way my sight has become powerful now with this new power, I already had it in me. Hehehehe. Jokes apart but I could feel everyone's piercing eyes, especially of Dr. Mishra who thought she could have had everything that was truly and rightfully yours in every manner.
That was then and today I crave for the same atmosphere to take place and this time I would have you by my side and show the whole world what you mean to me. I'm not the same Rajveer anymore and now I seem to not hold any fear. Yet I can have anything with my new immortal life, but all I require is you and those beautiful memories we had shared.
Teri yaadon main likhe jo lafz dete hain sunayi
Beetay lamhe poochte hain, kyu hue aise judaa, khuda
Khuda mila joy eh faasla hain
Khuda tera hee yeh faisla hain
Khuda hona tha wo hogaya hain
Jo tune tha likha
There are so many incidents that it would just take up eons which I probably would have now but Naina what would be the point of living so many hundreds of years without you? I still remember that incident when I'd seen you and my heart had stopped to beat. Walking through the corridors of the KMA had never been that interesting before, but that night I had felt as if I had stepped into heaven. My eyes had witnessed a complete transformation of you which had made my brain numb.
You have guessed right Naina, I'm talking about the night when I'd seen you in that red saree. Right then my whole body had become a nervous wreck and I'd thought that you couldn't have had found a better way to tease me. It's true as I was able to see that tease in your eyes which told me that you had expected me to feel that way.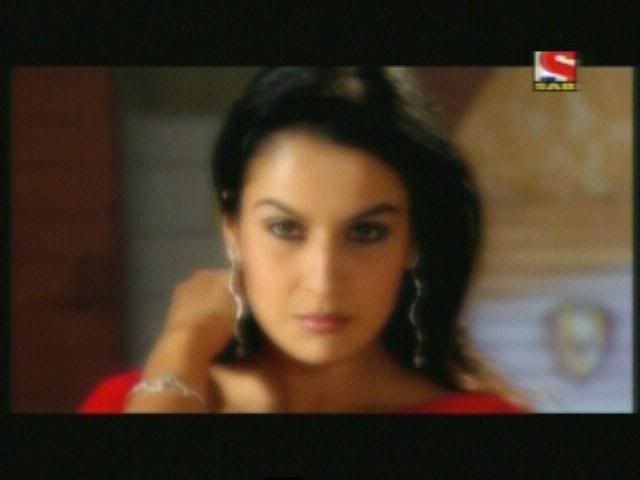 When I was only an inch away from you I had halted because I had feared then that if I'd gone further, then all of my self control would have been lost.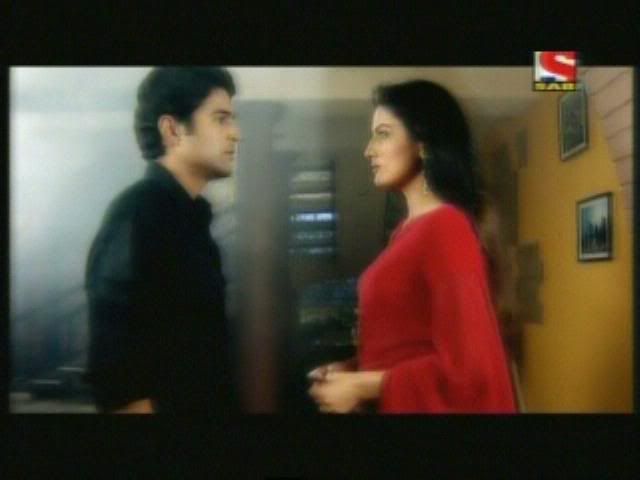 I don't know what it is about you Naina, is it your simple beauty or your expressive eyes? I don't know but what I know is that my heart aches for you. Even though it beats in a different way now, it still only shouts your name out.
Right then there had been so much I wanted to tell you and shower you with compliments, yet I believe I'd said it all in just a simple phrase - "Kya kamaal ki shart lagai hain Cadet Huda ne. Is khoobsurti ke liye koi revolt to kya, jaan tak de sakta hain." It was true Naina and I'm living proof of it. I did give up my old life for you and took upon this new IMMORTAL life to remain there just for you. You might have considered the situation a bit awkward then and your body language had told me everything but out of it all it was your luscious soft lips which had caught my attention all throughout our meeting. You'd be surprised how much I longed to taste those sweet virgin lips. And yet now I fear that even if I'll get that chance today, I'll be tempted to taste the sweet blood too. I don't wish to hurt you at all.
You won't believe Naina, I would have told you everything then and then but the situation had become too awkward and that killed me.

Plus the loving looks you gave me didn't help either. Yes I'd become an expert in reading your body language so it wasn't hidden from me. Even with that I still would have blurted out everything but then there was this one cute habit of yours which just made me more nervous. The way you constantly curled your hair behind your ear was total torture.
All of your memories have done nothing but haunted me day and night Naina. My days were spent in the hiding and yet when I sauntered in the nights, along the lonely silent streets, all I could do was think about you and your pain.
Kaali kaali khaali raato se hone lagi hain dosti
Khoya khoya in raahon me ab mera kuch bhi nahin
Har pal har lamha main kese sehta hoon
Har pal har lamha main khudse yeh kehta rehta hoon
Believe me Naina I tried many times to forget the past and what happened between us but it's next to impossible for me.
Tujhe bhoola diya oh
Tujhe bhoola diya oh
Tujhe bhoola diya oh
Phir kyun teri yaadon ne
Mujhe rula diya oh
Mujhe rula diyaaaa
It wouldn't have been difficult in my earlier life as it all would have been wiped off with my death but here I don't know how many hundreds of years I would live carrying this burden Naina.
I accepted everything that came my way. Your insecurities, your friendship, your hatred and somewhere there was hidden love too. I'd felt it Naina and my intuitions can't be so wrong.
And it had become much stronger after our trip to the point 1857. Do you remember how you'd adamantly insisted and I'd no choice but to agree with you?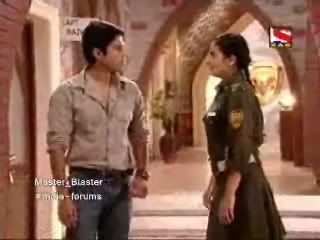 The only reason I prevented you from going because I was afraid what I would end up doing being with you and that too all alone in a secluded place. Plus it was the sacred place of eternal lovers. As you arrived outside and took cautionary and hesitant steps towards me, I was able to hear the noises of your anklets. That alerted me and I slowly turned towards you and you probably would have seen the amazement in my eyes.
Yet I'm afraid, Naina that now if you would look in through my eyes, and see how cold and soul less they've become, it might give you a fright.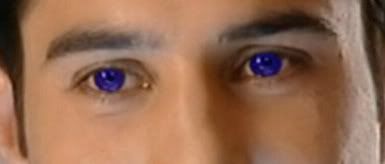 Then again believe me Naina today too they only have your pictures captured in them and I shall lock them away in the safety vault of my heart.
I still remember how that night we had spent on the highest mountain of KMA and almost dwelled into the magic of the romantic place. You asked me questions and I simply answered them. Perhaps because my love had begun to develop more than before, or it was just simply the influence of the place, I didn't know but all I knew was that I was enjoying your company.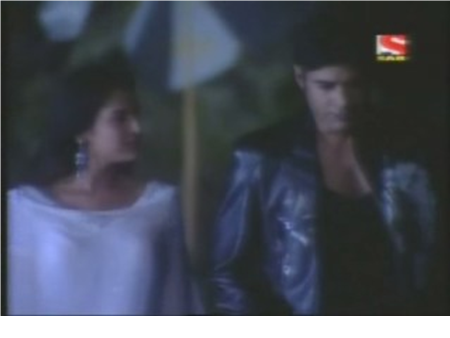 Do pal tujhse jura tha, aise phir raasta muda tha
Tujhse me khone laga, juda jaise hone laga
Mujhse kuch mera
Then we walked further and after I showed you the wishing pillar where all the couples had wished, I had knelt with my hands folded in a prayer and my eyes closed but believe me Naina I was able to feel your piercing gaze on me all throughout.
I could see with the eyes of my heart that your gaze was much softer and much fuller of love. I knew it. I could feel it. That night we had certainly buried our names into the valleys forever but it still left a glitch somewhere. I regretted for not have taken the opportunity then and telling you how much in love I had fallen in with you.
Even with all the ups and downs in our life, we still stood strong but I know Naina in the end I left you abruptly to fight the cruel world by yourself.

Believe me Naina if I would have had the choice then I would have never left but fate had other plans. That accident that had took place, I could have died in that and right now I think that would have been much better than this empty life in which I can have the whole world beneath my feet. Yet my world is only you Naina.
The accident surely gave me a new life but it took away your old life and I can't live with that. Yet I'm immortal now but it's next to being dead because I still don't have the most precious thing in this world and that is you my love. You can say I came back just for you and I also took this step towards being a vampire just for you too. It was the only way to remain longer to fight off the ferocities of this world. Yet Naina I can't do this alone.
Tu hee mere liye ab kar dua, tu hee is dard se karde juda
Tera hoke tera jo mein na raha
Main yeh khud se kehta hoon
For four years I've been fighting with myself more than the villains and I still haven't got that solace. The storm within me is far more dangerous than the upcoming storm outside and I know Naina only you've got the ability to save me from it.
It has always been your love which has handled me in every situation even at the times when we had been at cross ends. I know today too Naina your love will help me surface towards the shore safely.
I've certainly embarked a new journey which would carry on for hundreds of years but one more day has become difficult to spend without you. I wish for you to join me in this journey Naina. Join me in this immortal destiny and let us write our love story with blood across history. Don't think Naina that I'm forcing you in anyway. I'm truly giving you a choice for a life which is certainly too strange but believe me Naina, together we would make it successful. So tell me Naina will you accept this destiny? Will you embark on this immortal journey with me? Will you be ready to leave your already complicated human life for an even more complicated vampire life? Yet I do promise Naina that this time I wouldn't leave your side or your hand. I would be there in each step you take and help you get through this.
I would be waiting for your answer Naina and that too at the same place which has witnessed our love and has captured our names forever. I would be waiting there for three nights continuously and would pass each night just with the hope that you will come. Agar tum aagayee Naina to me samjhunga ke sach me hamara pyaar ek atoot bandhan hain jise zamaane ki koi bhi taakat roke nahi sakti. Or phir agar tum nahi aayi to me samaj jaaunga ke tumhaare dil main aisa kuch bhi nahi hain. Believe me Naina I won't hold you responsible at all for anything so please whatever decision you make shall always be respected me by.
Tujhe bhoola diya oh
Tujhe bhoola diya oh
Tujhe bhoola diya oh
Phir kyun teri yaadon ne
Mujhe rula diya oh
Mujhe rula diyaaaa
I must leave now as the sun is about to rise and it's time for me to go into the hiding but I shall be waiting.


The wind blew hard in the slightly cold valleys of point 1857 as the dark night creature stood near the pillar looking up towards the moon.

For three consecutive nights he had waited and had talked endlessly with the moon. He had shared so many things. It was the last night and even though he had told her that he would understand, there was still a pang in his heart that he had failed. He had failed to make that place for himself in her heart as he had done in his for her.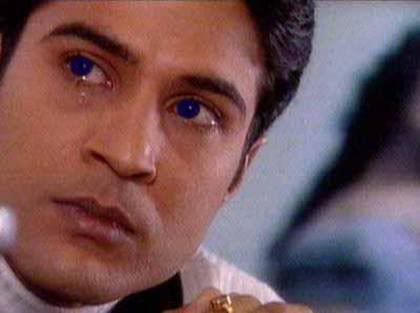 Perhaps he had scared her off and in a way it was best that she stayed away from him. He was able to tolerate everything then, but her pain was something he couldn't tolerate at all.
The night was near its end and he wiped off his tears. He had to reach back before the sun rise so he turned away heartbroken. However he had only taken three steps when he halted. A faint noise of ringing was heard in the distance. His super hearing allowed him to pick up on it and then he turned around to get a great surprise.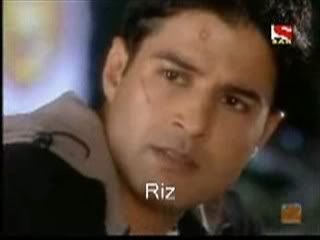 Out of the mist that had been created due to the chill, a figure in white emerged.

At first he could only see her as an angel but in reality she was the guardian angel in his life. She walked towards him and then stopped with that gorgeous killing smile which had always ruined him to high extents.
"Have I passed your expectations?" she asked softly whilst staring deep into his dark eyes.
"Umeed thi per apni kismet pe yakeen nahi tha." He was elated. "Seeing you in front of me after so many years has certainly rejuvenated me." He stared at her from top till bottom, "You haven't changed at all Naina but I must say you've grown more beautiful."
She gave a cute smile, "and yet you've changed a lot." She actually was able to see his cold soul less eyes but it didn't scare her but they had enchanted her. "per phir bhi ab me apne jasbaato ko roke nahi sakti."
"To phir main jo mehsoos karta hu, kya tumhaara bhi wahi haal hai?" He braced himself as his heart simply raced laps and didn't stop.
"My answer lies in the beats of my heart." Her voice had become almost sensuous. "Or meri dharkhan me sirf aapka hee naam basa hain."
That answer had solved everything for Rajveer and all his guilt, his repent and his sorrow had been wiped away. "To phir aao aaj main tumhaare dil pe apni mohabbat ki mohar laga deta hoon." Seeing her brightened face from close had truly blown his senses away. It was hard to sink in that this was really his Naina. When he stared deeply in her eyes he clearly saw how nervous she was with the encounter. He had to admit that he surely was too because yet he was in the biting practice since a while now but he was afraid of hurting her.
Suddenly he saw the clouds passed away and everything was clear. The assuredness in her eyes showed him that she had full confidence in him, otherwise why would she had come. He didn't know what was going to happen next or how their relation was going to develop. Yet he only knew that it was finally time to join their hearts into eternal bonding forever.
The distance enclosed and her eyes closed with her raised heart beat. He felt perhaps she was afraid again but then again when was a more perfect time going to come? The night was perfect. The situation was perfect and the woman in front of him was perfect. It was about time he made both of their lives just perfect.
It took only a bite to change their lives forever and yet Naina had felt that she got the whole world.
Soon after the process she felt the touch of slightly grazed lips over her soft velvety sweet ones. But the two had mingled to such extent that it was impossible to not see them as one.
Yet our beloveds have taken a new journey towards the immortal life we are still waiting