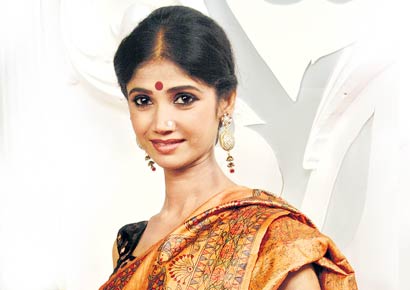 Ratan Rajput
Now it is Laali aka television actress Ratan Rajput's turn to don the attire of a bride for a reality show in which she gets to choose a suitable husband for herself. But buzz is that all might not be so hunky-dory with her marriage plans as Ratan is busy with her shooting schedules for her ongoing serial, Agle Janam Mohe Bitiya Hi Kijo, until March first week!
The promos of the Swayamvar are already on air and a source from the channel adds, "We will be having a press conference in the first week of Janauary and the show should be on air tentatively by end of February. We are still working on the plans to go about the shooting schedules as Ratan is currently shooting for her other serial too."
And the producer of the show Agle Janam... Siddharth Tewary is sticking to his shooting schedules. A source from Zee TV insists, "The show will easily be on air till March. Rumours of the show going off air in January started doing the rounds when the Swayamvar promos hit the small screen. But the channel has no such plans."
But when we spoke to Ratan, she seemed confused, "I will continue to shoot for Agle Janam… though it takes 18 hours per day. As far as the reality show is concerned, there will be a formal announcement made and then only will we begin with the shooting. I don't know when we will start the shoots and all. I can't comment on that."
While Ratan seems to be blisfully unaware of the confusion, it emerges that having the same lead for two shows is definitely creating some confusion. But who will explain that to Ratan, who feels that her swayamvar is scheduled for agle janam!