All of us are aware of the Fire and Ice equation that we associate with PriDa. Normally we associate Damini Gujral with the element Fire and Prithvi Saxena with the element Ice. I'm not here to ramble on the why and how of that equation that has already been discussed by other forum members. I'm just here to point out that on one occasion the equation changed. It was when PriDa romanced each other into the night to the music of that beautiful song Marjawan. That was when Damini was The Ice and Prithvi was The Fire. Every time I see that sequence Damini's shyness, awkwardness and mere awareness reminds of Ice and Prithvi's intensity and passion reminds of Fire. Do you see that? Do you see The Fire stroking away at The Ice allowing it to melt, consuming it, surrounding it and letting The Ice turn into Water sometimes gentle sometimes so intense It looses Itself in The Ice too? I see that. I see that sequence and I see Fire and Ice touch each other. The Ice unaware of the effect it's having on The Fire inside Prithvi Saxena. That hand of Damini Gujral Saxena was very effectively lighting up flames of desire inside Prithvi Saxena so much so that The Fire finally leaped to the surface and he captured that hand in his own and sent Damini Gujral Saxena that look which said What did you think you were doing? Do you not how much this turns me on?

When he captured that hand in his own I saw Fire trying to own Ice. To claim it.

But then it was Ice. It couldn't be claimed so easily hence The Fire reached out and touched The Ice gently making it uncomfortably aware of its presence. Prithvi Saxena did that when he touched Damini Gujral Saxena's hair and let his hand slip into its thickness. There was a spark there when her neck tilted and he simply looked on with those stormy eyes that spoke of wickedness as he subtly stroked her cheek with his thumb. As a friend of mine once said about that fully focused look, Dude knows what he wants and is out to get it' *smirks*
And then something which always leaves me dumb stuck with its intimacy happened. One hand trailed along the back of Damini and before she knew it Prithvi Saxena defied all concept of distance and propriety as he practically let her body mould itself against his this time sending a much too clear message to the lady in his arms of the want inside him.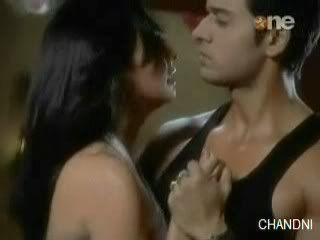 That was when Fire and Ice touched and sizzled, two forces of nature uniting for the briefest of seconds. I like to think of Fire being the dominant one here hence for me The Ice melted to some extent. And then... and then Prithvi Saxena branded the forehead of his Damini with his lips'
Btw don't ask me how I'm writing all this. Trust me it has a very misbalancing effect of my sanity... Mind reeling... well if you call the pool of goop in my head a brain anyway...
Anyhow back to err the scene... What's the bet he was targeting her lips next? What? It only makes sense right? *grins shamelessly* Anyhow The Ice decided too much of that heat was not good for its own existence and so it edged away but then Fire is a very stubborn force of nature don't you think? It couldn't just let the element it coveted so insanely just walk away could it?
Okay you know what? This is really hard to write about. The damn scene is so hot it's hard to write anything remotely coherent about it. My hands are shaking a bit now. NOT kidding. Okay I'm going to get this out of my system no matter way *firm look* Question my innocence later... Maybe it's the fact that this actually happened onscreen and is not the product of my own overactive imagination *clears throat* err anyhow back to the scene again.
The Fire leaped out to have a taste of The Ice again.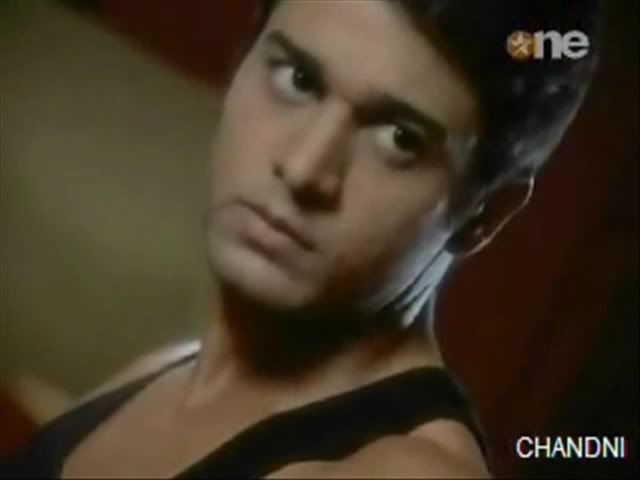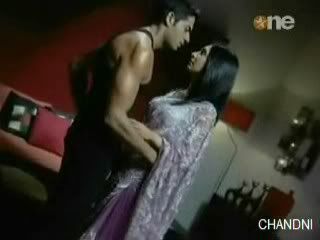 And The Ice let itself be claimed again because try as it might it enjoyed the warmth. It enjoyed the curious mix of emotions that The Fire was awakening inside it and so it let itself be surrounded and claimed and stroked by the fire which only knew how to consume then. Yes that's what happened when Prithvi Saxena let his hands do all the work. That's when he leaned into his Damini, when he caressed her face and when he let one hand trail along the length of her arm before laying it possessively across her err waist, the intimacy of that moment making things very clear to his Damini about what he wanted then.

It showed in her eyes when he touched her there' See for yourself...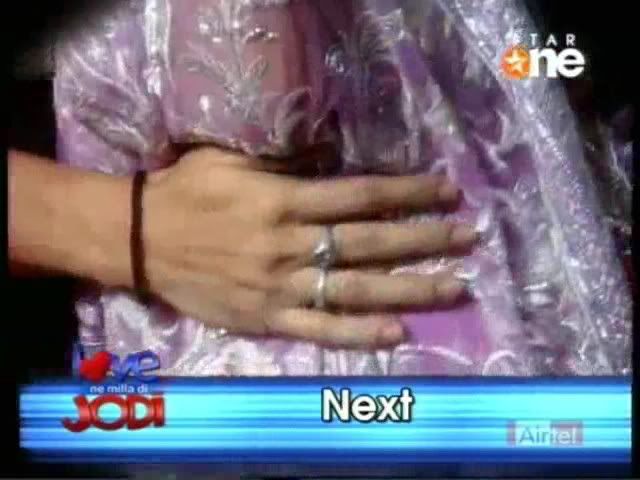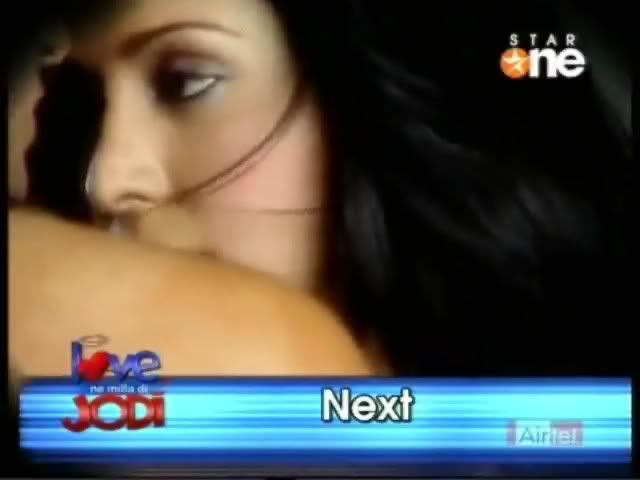 The Ice tried to retreat again. Because it was getting to hard to maintain its existence. Because The Fire was getting too hot and The Ice was melting away much too rapidly when the flames surrounded it so completely and hence we saw Damini trying to walk away again but Our Dude the forever determined one knew that The Ice was almost there. That it just needed one more go at being exposed to the heat and his wife would melt in his arms. And that is what happened. He pulled her in his arms again and this time he held her there. The intensity within him leaping clearly to the surface as he held her close and he held her tight so much so that their noses touched.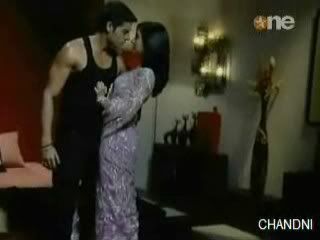 And then... and then The Ice finally melted. Because then it was Water that touched The Fire. A serene, flowing stream of Water which leaned against the heart of The Fire letting it cool a bit.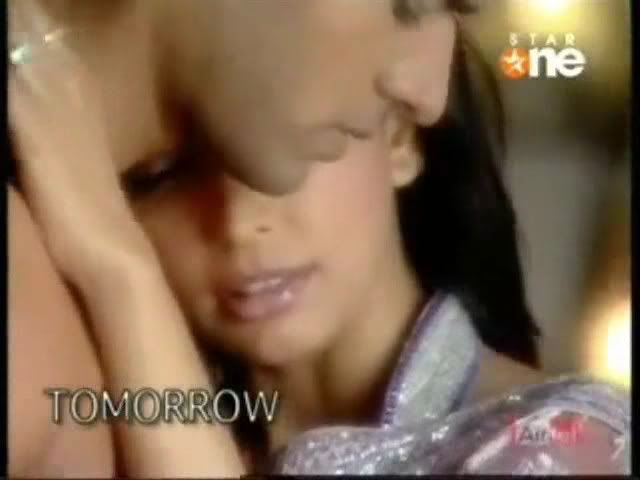 The Fire was still hot though. It had been burning for far too long to let the water cool it so easily and hence Prithvi Saxena eased his wife's head from his chest and made her to look in to his eyes again.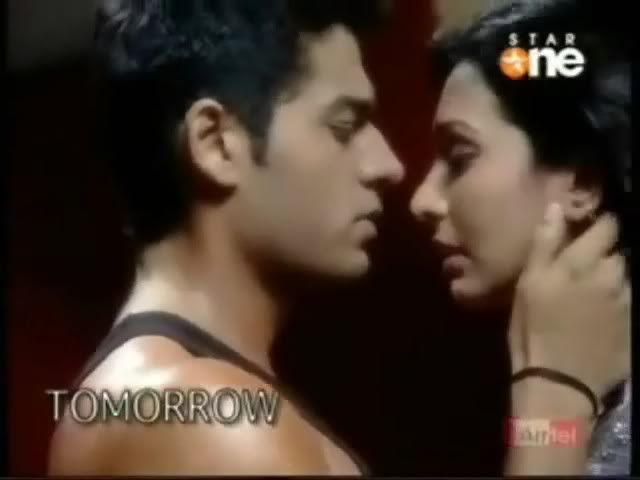 What followed was beautiful. His hands completely surrounded her neck and she simply enjoyed the sensation of his hand trailing lazily across her jaw as it tucked a few loose tendrils of hair behind her ear before taking her earring off.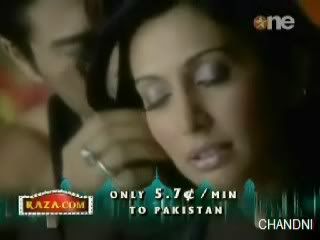 The heavy lidded eye lock that followed spoke volumes of the passion, desire and want inside them,
Before Damini turned and Prithvi dragged one hand lazily along the length of her stomach and claimed it possessively the subtle pressure that that hand applied on her stomach sent jolts of electricity through Damini Gujral Saxena as she shuddered.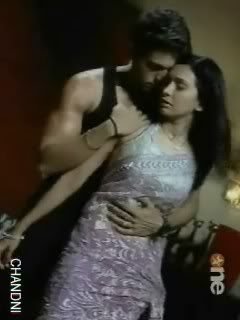 That image? Of Prithvi Saxena leaning his forehead against his Damini's temple both clearly lost in a midst of desire and want and love? That was when they submitted themselves to each other completely. That for me is when The Water cooled down The Fire and reduced it to ashes. Fire and Ice were gone. But then what did that image speak of? To me it spoke of The Phoenix that rises from the ashes. For me PriDa were one entity in that moment. Not two individuals but one. That was the ultimatum of that dance to the music of time, that poetry in motion, that romance that was occurring into that night. It was when they understood each others minds and hearts and souls so well that they were one being. It did not take words then.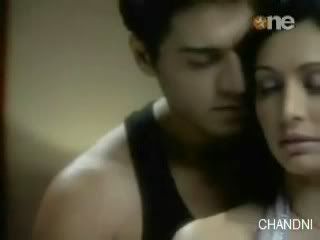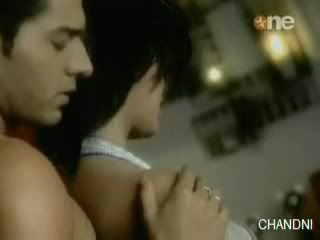 Because when Prithvi Saxena trailed one hand lightly across the bare shoulder of his wife and leaned the side of his face against her again she simply turned a little and motioned quietly to take the journey further and he did just that.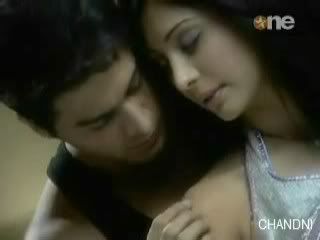 He bent his head to place that much coveted kiss on her bare shoulder and then'. And then the CV's decided to prove that they were after all still the idiots that we know them to be and decided to bring that stupid, stupid revenge bhooth back blah blah blah. Oh well I suppose the time wasn't right and the time is past complaints anyway. So let's just rewind and enjoy the beauty called PriDa again and admire the ease with which GauCha worked with each other and gave new meanings to words called romance, touch, desire, passion and want.
So! How much more crazy have I proved myself to you people now?? Ah I won't deny it... Heck I flaunt my craziness proudly now... Just don't kick me out of here for making completely inappropriate posts. Tell me what you think' If err you can think after watching this'

Maham
P.S BTW if you guys are planning on telling to clear out... I'm dragging Khush and Achu with me. They encouraged this madness'
*horrified at the length of the post*
That's it. Really need to hide now.


Edited by ...Maham... - 19 January 2011 at 10:01am