Yeh Rishta Kya Kehlaata Hai
Last updated on: December 29, 2010 12:52 IST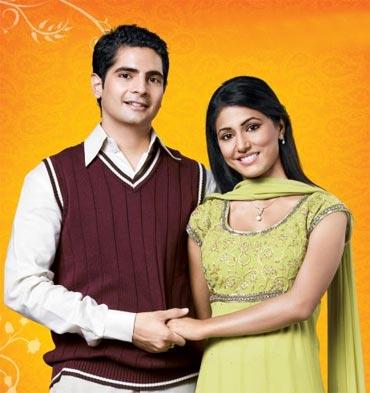 Are Naitik and Akshara a happily married couple? Not quite, as little differences of opinion and petty misunderstandings keep cropping up in their young marital life.
Then there are other supporting characters like Naitik's mother, who makes sure the couple goes through some really tough (often unnecessary) moments. Yet, despite all that, viewers find the couple endearing.
Young married girls and brides-to-be especially seem to like the show, as they apparently relate well to Akshara's delicate journey in her sasural.
Image:
A scene from Yeh Rishta Kya Kehlaata Hai