So I was thinking about our januable couple sajan aka monaya .I was thinking that a fairy tale romance can also be a reality and who better to define that then monaya themselves.Monaya have said this loads of times that there lovestory is exactly like sajan's I thought and thought but couldn't possibly agree that both the rocking lovestories were exactly the same but then something struck me that both jodis r januable and define friendship come love which made me realise that what monaya had been saying all along about them being exactly like sajan is reality and for us sajan fans a dream come true which results with monaya. I mean like gunjan is a sweet,friendly,caring and girl who loves to sing exactly like her mohit is a sweet,friendly,caring guy who loves to sing they are truely the two sweety pies of the monaya/sajan lovestory. On the other hand samrat is soo cool,funny,naughty,chirpy but gunjan sees a side of him that no other person can that is he is sensitive,caring and loveable and respects others.Sanaya her self is like samrat chirpy,cool,naughty but mohit sees a side o her that no one can her senstive,simple and caring side.
see how similar is mohit and gunjan's expression and sanaya and samrat 's expression.These r truely januable jodis bcz mohit/gunjan sees a side of sanaya/samrat that no one else can see and no the other hand sanaya/samrat make mohit/gunjan smile and live life like nobody else can make them .
the story started with a simple girl who was new to college and a simple guy who was new to the industry.
On the other hand we had the cool dude of college samrat and the diva of the industry sanaya.
If Iam not wrong samrat teased gunjan when she was new but never hurt her and similarly sanaya teased mohit but never hurt him and both the jodi's were paired to give us something truely magical.
Then came friendship
sajan and monaya both their lovestories started with a sweet friendship
both the jodi's are known for their beautiful friendship
This siggy represents themm perfectlyyy
I also learnt something else about these magical jodi's that sanaya/samrat make gunjan/mohit feel like noone else can make them feel samrat/sanaya have a magical effect on gunjan/mohit
and on the other hand mohit/gunjan see a side of samrat/gunjan that no one else can see
they both don't get hurt by sanaya/samrat bcz both gunjan/mohit know they would never want to hurt anyone and so they just smile at everything they do knowing how innocent both samrat/sanaya are.
and slowly both couples were in love and confessed a realtionship that started off with a sweet and simple frienship is now a strong relationship called love.
In the end we got two beautiful couples who have left us with memmories to cherish samart gunjan became our sajan and mohit sanaya who became monaya .Words are not enought to describe these two beautiful jodi's.sajan has ended but we still live with them through monaya which is now an unbreakable bond.Right now both monaya and sajan r not onscreen hopefully monaya comeback onscreen very soon together but for now they have given us memmories to cherish and for all us monaya fans I have put together heaps of momments which we will treasure in hearts and souls forever and together
.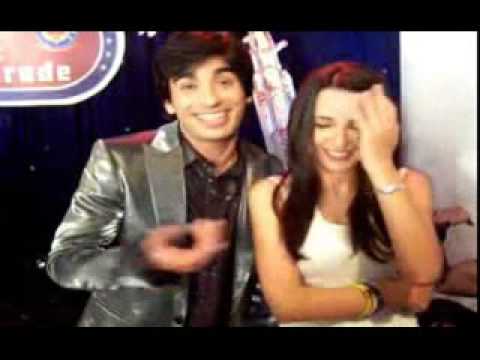 plsss comment thank u