Part 33
Recap ...The Sanganian get their punishment ...Radhika and Devs romance on the terrace ...Last good bye
The next day was Radhika was going back to Vridavaan with Rajiv . Radhika was in her room packing up few last things , Dev came in to help her , he was feeling little sad but he knew that he will see her very soon ..Even Radhika was a little excited to go back to Vridavvan then come back to the Bhavan as Devs bride'.
Dev: sab pack hogaya hai ??
Radhika : Jee.. ..sab hogaya
Dev: are you sure ?? Arent you forgetting something 'he asked little naughtily
Radhika looked a little puzzled for a second then smiled shyly shaking her head '
Radhika: nahi '
Dev started coming closer to her looking fondly in her eyes '.Are you sure ??
Radhika wanted to reply back but somehow couldn't say anything ..suddenly she felt his lips on her cheek placing a loving kiss. Automatically a shy grin came on her lips making her cute dimples appear . Dev moved back caressing her fingers softly on her cheek ..
Dev: I love it when you smile like this ..
This made her smile even more and her heart started pasting really fast . He in returned placed another kiss on the other cheek 'It seemed as if he was enjoying himself very much .. She felt his lips coming closer to her lips and he was closing the distance between them ..She gasped lightly feeling his arms around her waist ..Dev had a mischievous smile playing on his lips , Radhika saw the playful gleam in his eyes and thought of something 'Dev was about to kiss her when she pushed him lightly though he fell on her bed ..HE looked at her surprised , she giggled cutely and shook her head ..
Radhika: Shaddi ke baad '( after marriage )
Dev quickly got up unbelievably
Dev: Shaddi ke baad?? Kyun ?? He put his hands on his lower waist
(After marriage ? Why?)
Radhika: bas aise hi 'Shaddi se pehle yeh sab karna acha nahi lagtha ( just like that doing this before marriage doesn't look nice ) 'she said trying to keep herself serious but Dev didn't miss her teasing voice ..
Dev: oh come on Radhika ..its just a kiss ..
Radhika shakes her head ..: hmmm
Dev: Fine but 'you can give me a kiss right ?? He asked boyishly
Radhika eyes were surprised at this 'Then made a cute stern face ..
Radhika : Nahi ..she looked away
Dev: Why ?? You gave me a kiss yesterday 'He teased lovingly ..
Hearing this Radhika cheek went pink and bit her lower lips ..Dev saw this and closed the distance between them '
Dev: kaho na ?? aaj kyun nahi desakthi tum muhje ek kiss ??
Radhika was having trouble uttering a word feeling shivers running down her spine Dev hand slide across her slim waist bringing her closer ..She shyly looked in his loving gaze and drowned in them for sometime'.
Dev came closer to her lips and whispered '
Dev: I know Radhika ..you were just trying to tease me ..I know you enjoy my kisses a much as I do 'He said huskily '
Radhika looked deep in his passionate eyes and let him proceed further 'Dev nibbled her lips and slowly started kissing her passionately , while roaming her waist side alluringly 'Radhika gasped in between and wrapped her arms around his neck ..Dev kissed deeper and they both were lost in the kiss for a while '.
**
Radhika opened her eyes meeting Devs charming ones , she shyly went in his arms hugging him tightly ..Dev did the same assuring her that he will come very soon to meet her ..
Downstairs everyone were waiting for Radhika , Ranjiv already arrived 'Radhika and Dev bent down to take his blessings and smiled sweetly ..Ranjiv was very happy that Radhika was safe and sound after what he heard about Karan kidnapping her ..He folded his hands towards Dev not knowing how to thank him ..Dev quickly told him not to do so and told him that he was just doing his duty towards his to be wife ..and that was to protect her . Ranjiv felt very touched by this and knew that Radhika will be in good hands after she gets married '
Vaishali looked little worried ..
Dev: ma ?? Kya hua ??
Vaishali : Who ..Tumhare babuji subah kahin chale ge ..phone ayatha Ashram se ..Pata nahi who bas chaldi birju ke saath chalege '( your father left early in th morning 'A phone call came from a ashram .. He quickly left with birju without saying anything )
Dadima: Fiquar maat karo bahu shayad koi zaroorath kaam gaya hoga ..
( don't worry , it must be something urgent ')
Radhika and Dev share a little worried look '.
Soon mrinalni and vivek came down greeting Ranjiv who sipped on his tea ..He smiled humbly in return '
Radhika was standing up near Dadima along with Dev who kept nudging her arms teasingly ..Radhika nudged back telling him to stop 'Dev chuckled and continued , he was enjoying it ..'Vaishali tried calling birju but no on answered '
Suddenly they saw Mr.purohit enter with a content smile , everyone stood up seeing him also most rush inside ..He walked towards Radhika giving her a tender smile , she quickly bend down to take his blessings '
Mr.Purohit : khush rahe meri beti ..he said patting her head warmly ..
Radhika heart swelled up and smiled sweetly ..
Mr.Purohit: Radhika tumhe yaad hai ke maine tumse wada kiya tha 'ke main tumhari maa ko doonkar laounga .( Radhika ..remember I promised you that I will find your mother ..) '.he reminded tenderly ..
Radhika nodded her head feeling her heart pasting anxiously '
Mr.Purohit pointed towards the door 'they all looked on anxiously not knowing if Devki was really found??
Radhika saw her mother foot steps coming towards the door , she was wearing a white simple saree with bleu embroidery on the edge ..Devki stood there only to see her daughter standing there with a family '
RAdhika heart skipped a be and tears started flowing down her cheeks ,it felt like her lungs squeezed in having trouble breathing she couldn't believe her mother was standing in front of her ...She blinked once making sure this wasn't a dream , her throat started tightening up ..Unable to utter a word ...Dev glanced at Radhika with tears of joy! The whole couldn't believe seeing Radhika mother in front of there eyes ..the mother Radhika been aching to see for 2 years!
Radhika released Devs hand and slowly started walking towards her mother , each of her steps felt heavy ..Devki too started walking towards her daughter filled with tears ..Radhika eyes were filled with tears she started getting flash backs of her mother '
devki was running after little Radhika trying to get her to eat something '

Devki: Radhika beta ..thoda sa toh khale na( Radhika 'eat a little bit ) 'she said running after little Radhika who was running giggling with her cute voice wanting her mother to catch her..
***
Radhika got hurt on her hand and her mother kissed her wound and hugged her little daughter with much comfort and affection ..

Devki: Nahi betiya ..aise nahi rothe 'Tumhari MA hai na tumhare zakaam( wounds) ko theek karne ..Haina??(don't cry like this my love , your mother is here to sooth your wounds) She said with comfort wiping Radhika innocent tears

Little Radhika grinned cutely with her teary eyes hearing her mothers
soothing words
***
Devki giving Radhika some singing lessons up on the green terrace when she was a teenage girl with much innocence ..
***
Radhika was still walking at a slow pace , not able to beleive that her mother was standing there, she got another flashback of her mother
Devki was giving her payals when she was 16years old ..
Devki smiled and put her feet on the bed ..she took of her payals and gave them to Radhika

R: Ma ..Yeh kya ?? Nahi Maa 'main nahi lesak thi ..( ..Mom ..what's this ?? No mom I cant take this')

Devki : Areee 'Agar Teri Maa tuhje kuch dehr hai ..toh use mana nahi karthe
..Samjhi ??( When you mother gives you something you don't reject it ..understand..) Saying little sternly yet loving



Radhika looked down with a cute smile and bobbed her head ..Radhika took the payals and put them around her ankles
***
And when her mother and her were in the kitchen cooking together laughing and teasing each other '.
She then remembered the day when the panchayat took her mother away from her ..

R: Meri Maa ko chordigiye !! Pushing the man ..Usne koi adaarm nahi kiya !
(Leave my mom alone ! Pushing the man 'She didn't do anything wrong !)

The panchayat didn't pay heed to what she was saying and tried making Devki sit in the car ..Radhika was crying holding Devki hands '

Devki: Radhika beta ..Tum aapne aap ko tootne maat dena ! Tum meri fiquar maat karna main jaldi ajaongi 'Yeh mera wadaa hai tumse assuring her daughter who was crying '.
( Radhika ..Don't let yourself fall weak ..Don't worry about me Ill come back soon ..I promise you ..)
R: Nahi Maa ..Please ..

Devki released herself and hugged her daughter tightly

Devki: Radhika 'meri bachi ..I promise I will come back '
She moved back cupping Radhika face who was crying holding her mothers hand s that were on her cheeks ..
She then remembered Amma telling Radhika that her mother passed away breaking her heart into million pieces ..
Radhika tears couldn't stop flowing down her throat felt heavy but her heart was yearning to call her mother
Devki to remembered her cute little daughter growing up to be such a beautiful girl 'She was so very proud of Radhika , she couldn't wish for anything more .. Radhika was like a blessing from God 'Devki bought up her hand to her heart unable to control her tears '
Radhika and Devki were few feet's away 'Radhika gulps with difficulty gazing in her mothers teary eyes
Radhika .:.M'Ma '.she said in a crying voice ..letting herself run in her mothers arms ..
Devki hugged Radhika with all her heart crying feeling her daughter safe and sound '
Devki: Meri ...bachi '
They were both crying of joy to find each other 'Radhika lowered her face crying on her mothers shoulder'Devki caressed her daughters hair crying the same way '
The whole Purohit family had tears in there eyes , Vaishali leaned her head on Dadima with tears of joy! ..Dadima held Vaishali hand seeing that Mother and daughter finally found each other 'Vivek and Mrinalni watched warmly with tears shimmering in their eyes 'Dev was also in tears of happiness , he knew how much Radhika was aching for her mother ..and today seeing both of them reunite made his heart swell up with happiness ..Dev looked as his father who smiled jubilantly succeeding in his promise that he made to Radhika '
Dev: Thanks dad 'he said with a lumpy voice '
Mr.Purohit smiled and hugged Dev 'The whole family were getting emotional by this , they all knew that Radhika and Devki went through a lot and seeing them together touched them deeply ..Birju stood near the door was also getting very emotionally and wiped his tears .
Ranjiv watched this and wiped his tears folding his hands together thanking Kanha with all his heart ! He was just so happy seeing booth mother and daughter reunite '
Radhika slowly moved back and felt her mother wiping her tears tenderly and shook her head telling her not to cry and placed a motherly kiss on her fore head 'Radhika couldn't hold herself and hugged her mother again unable to control her tears '.Devki felt as her life was back , as new hope awakened in her heart 'She was a gift that was sent from God as a blessing ..
After a while Devki moved back a little looking at her daughter lovingly , she still looked the same with her innocent features , beautiful eyes , sweet smile 'Exactly the way she last saw her ..
Devki: Meri bachi bhilkul nahi baadli ..wohi pyara sa chera ..wohi ankein ..wohi muskurahath ..wohi masumiyaath '.( my daughter hasn't changed a bit , you still have the same lovely face , the same beautiful eyes , the same smile , the same innocence ..)
Radhika smile grew hearing her mothers sweet voice 'and kissed her mom on her cheeks hugging her again expressing how overwhelmed she was to finally reunite with her mom '
R; Ma'app..muhje 'chorke 'kahan '.chalegi thi ..?( where did you do 'leaving me) She asked in a shivering voice
Devki held Radhika hands '
" who ..main .." her gaze then fell on the PB that were standing there watching with much tears of joy '
'Radhika turned to the PB who were watching emotionally , Devki folded her hands politely seeing such a caring family standing behind her daughter.. Dadima walked towards them , seeing Dadima Devki smiled unbelievably ,she bend down to take her blessings 'Its been years that she's didn't see her .
Devki: shanti devi ji ?
Dadima simply hugged her tightly ..
Dadima: hum bohut khush hain ke tum bhilkul surakshaat ho 'kitne saalon baad main tumhe dekri hoon '( Were so happy that your perfectly safe and sound 'after so many years im seeing you ) she said sweetly
She moved back smiling happily 'Radhika and dadima walked her towards the family , everyone greeted Devki politely ..Dev bend down taking her blessings ..
When Devki saw Ranjiv she smiled overwhelmingly , they both greeted each other tenderly '
Ranjiv: Devki ji 'hum bata bi nahi sakthe ke hum kitne khush hain ke aap milgayi hain ..he sadi emotioanly ..kitni koshish ki aapko dondne ki ( Devki ji .. I cant even express how happy I am to see you '..I searched for you all over the villages )
Devki : Main 'asharam mein rehri thi ..Mathura main '( I was at the ashram ..) she said softly ..
Radhika looked at mr.Purohit and hugged him unable to know how to thank him ..Mr.Purohit caressed her head warmly feeling his throat going lumpy '.
Radhika moved back folding her hands with tears shimmering in her eyes ..
Radhika : Chacha ji '.samaj bhi nahi ara ke main kis shabdon main aapka dhane waad karoon '( Uncle ..I don't ..even know how to thank you for all this ')
Mr.purohit : Nahi Radhika 'tumhe muhje dane waad karni ki koi zaroorath nahi hai 'Yeh toh mera farz tha 'Main jaantha hoon ke tum din raat tumhari Ma karliye pratna ki hai ..Aur maine aaj tumhari kwaish pouri karli 'Main apni beti karliye kuch bhi karsaktha hoon 'hmmm?? ( no Radhika 'You don't need to thank me 'this was my duty ..I know how much your prayed for your mother ..and today your prayer has been granted ..I can do anything for my daughter ') He said caressing her head once
Radhika smiled with tears feeling very touched by this '
Devki smiled hearing this , she was sure that this family kept her daughter very happy '
Devki sat down and birju and Mrinalini went to the kitchen to bring some tea and snacks..
Vaishali: aye Devki ji ..behtiye na '
Devki sat down with Radhika they both held each others hands ..
They offered her some teas and snacks but she politely refused 'Dadima asked her where she was staying and what happened to her'
Devki told them that when the panchayat took her away he put her a locked room with no windows . she had no idea where she was .? She tried very hard to come out , the panchayat would come once a day just to give her food then leave 'Devki had no idea why this man was doing this?? She felt like she was stuck in one place for more than a week , she tried banging the door and shout but it seemed that no one heard her ! One day , she didn't give up and knocked as hard as she could and scram for help 'A little boy was passing by this old broken house making his way to his village
with a bucket of water ..He heard Devki's voice and unlocked the door from the outside 'It was hard since it was locked very strongly but the little boy managed to slid the lock and open the door'.Devki saw the little boy and hugged him thanking him 'The little boy just smiled watching Devki pasting her trhough the muddy lane '.She was walking through the forest trying to find a way to get home 'But felt her body feeling weak as she was walking and fainted near a temple

**When she opened her eyes she was in a ashram with a sevika taking care of her and a Guruji came to see her 'Devki thanked them for finding her and giving her shelter 'She wanted to go back to Vridavaan but they told her that she still had high fever and had to take more rest 'She also felt that she didn't have enough energy in her to go back 'She was in the ashram for more then 1 week , when she felt her heat getting better she told the Guruji that she has to go back to her daughter who must be yearning for her ..Guruji smiled and told her to go to her daughter , he told one of the workers in the ashram to take devki back to vridavaan '
**
When Devki arrived back home it was night , she quickly rushed in the house only seeing amma sitting beaming happily .. Seeing Devki she got up mockingly '
" amma !! Radhika kahan hai??"( amma where's Radhika?) she ordered

Amma told her that she gave her away to a family with a triumph smile that Radhika will be married of and live in her in laws! Devki couldn't believe what she just heard!!! Amma gave Radhika away in some strangers hands!! Devki couldn't hold in her anger '
" Amma!! Aapko koi haq nahi hai meri bachi ko kisi ajnabi logon ko dena! App koun htoi hain meri Radhika ki zindagi ka faisla karene?? Aapki intni himat! "

Amma just smirked away

" pata nahi ..kounsa haal main hogi meri bachi .." Devki held her heart feeling extremely worried for her daughter '.She looked at Amma who had a jubilant smile 'Seeing this Devki got furious!! Her respect for her mother in-law was finished especially when it came to Radhika . She tried her best keeping Radhika way from amma but she took advantage of her absence to give Radhika away .
Agar Who aaj zinda hote toh who kabhie aap ko maaf nahi karthe! Who bhi Radhika se bohut pyar karthe the , Radhika humari beti hai ..Shayad aap kar liye parayi thi ..lekin hamare liye ..apni thi!
Devki ordered Amma to tell her where Radhika is but Amma stayed stubborn and didn't tell her anything! This got Devki very furious and left he house telling Amma that she will pay for her bad deeds keeping a daughter away from her mother !

Amma!! Aapko apke paapon ki sazaa mili gi ! Meri baat yaad rakna! Aap kabhie khush nahi reh paanyi gi ! Kabhie Nahi!!! " she trailed off determinately

Devki started her search for Radhika , she went to different villages she tried to get in contact with Ranjiv but he was unreachable 'Devki was loosing hope she didn't know where to go what to do ?? She went back to the ashram asking the permission if she can stay there 'The Guruji welcomed her and she became a music teacher for the little girls there 'Whenever she would have spare time she would always try looking for Radhika . The Guruji and other sevika always were there to comfort Devki who felt very sad not finding Radhika , they told her to leave everything to God and one Day you will see your daughter agin 'Devki never lost hope and always paryed to see Radhika

After telling them what happened they all flet very angry towards Amma , but now she was in the hands of God to give her a punishment for her wrong. Ranjiv told Devki everything during her absence in Vridavaan , He started telling her about told how Amma was very sick and couldn't talk properly or move and Sushma ( devki neighbour ) was there to take care of Amma .
With Difficulty Amma told everything to Sushma about her plan to make Devki and Radhika separate from each other ..How amma paid the Panchayat to take Devki away and told Radhika that her mother died . Sushma told him that she saw you walking out the house at night .'
Hearing this Devki was completely shock She held Radhika hand tightly looking at her with tears 'Devki swallowed the lump in her throat knowing that Amma was now in the hands of God and he will give her the rightful punishment for everything she did with her daughter 'Devki hugged Radhika feeling her heart lighter having her in her arms safe! ..Ranjiv added that the panchayat group found out about the man that did all this and he's now away from his family working in a farm'
Radhika told her mother that she was with the Sanganian family and told her in what atmosphere she was living there , how they treated her like a slave and wanted her to get married Karan 'And told her that she ran away during the wedding day '
Everyone had a serious face hearing all this 'but seeing Radhika and Devki together a smile appeared on their face 'slowly everything fell into pieces about what happened to Devki and Radhika 'Devki had tears in her eyes hearing everything that happened to Radhika at the Sanganian mansion .
Devki was still little confused to how Radhika ended up in the PB ? Dadima told Devki that dev was driving home after his flight from America and bumped into Radhika and bought her here 'Devki looked at Dev with thankful eyes , he just simply blinked once telling her it was ok '.Radhika continued telling her how much love she got from this family , they gave her shelter even though she was a stranger 'They nursed her back to health , they all took care of her 'Radhika continued telling her mother that she became a part of the family , she became a grand daughter for dadima , and grand daughter for Vaishali and Mr. Purohit , a sister for Mrinalini , a sister for Birju and Vivek'and a good friend for Dev ''devki felt her throat going lumpy , she didn't know how to thank the family for taking such care of Radhika and gave her so much happiness .They helped her with the difficult time she was going through 'Hearing that she was in good hands Devki folded her hands in front of the PB not knowing how to thank them 'They didn't even know Radhika and still gave her shelter and much affection .
" Main'.aapko logon ko kin shabdon main dane waad karron'" ( In which words should I thank all of you ..)she asked in a heavy voice letting few tears roll down her cheeks ..
" Nahi devki 'hum danewaad karni ki koi zaroorath nahi hai 'Jabse Radhika is ghar main ayi 'aisa laga ke ek asha jaagi hain is ghar main 'Aisa laga ke Kanha khud chahthe the ke Radhika is ghar main aye .." ( no Devki ..you don't need to thank us 'when Radhika came in this house it felt like the whole house lit up ..It felt as Kanha wanted Radhika to come in thi house . ) she said tenderly ..
Hearing such comforting words Devki smiled glancing once at Radhika who had tears in her eyes hearing such sweet words ..
" aur waise bhi aap humko ek aisa hira dene wali hain joh is ghar ko roshaan karegi .." ( and you will be giving us a jewel that will lighten up the whole house )
Vaishli trailed off warmly ..
Devki frown lightly not understanding ..
She glanced at Radhika who had alight blush on her cheeks'
" main kuch samjhi nahi .."
The whole PB smiled ,Dadima glanced at Dev who had smiled boyishly ..
" 'Aapki beti '"
Devki glanced back at Radhika ..
"Jee.??"
" Haan Devki 'aapki Radhika ..humare ghar ki choti bahu banewali hai .." She announced with a tinge of excitement '
Devki heart was pasting super fast , she couldn't believe that Radhika was going to become part of this family without even asking for this to God he gave her everything in one day ..She smiled happily she couldn't believe that she was getting such good news. She had not doubt that this family will keep Radhika happy '.She looked at Dev who smiled ..
" Radhika mera beta ..Dev ki patni banegi .." Mr.Purohit said proudly ..
Devki had tears of joy unable to utter a word though but she didn't know if Dev would keep Radhika happy ?? Will he be a good husband?? She just met him now and didn't really know what kind of guy he was , but somewhere in her heart she knew that living with such lovely family he will also have good values .'.Dev walked towards Devki and knelted down holding her hand warmly '
Devki just looked at him little surprised but then smiled
Dev: I know ..that you want the best for Radhika 'You probably have many questions concerning me 'If I'm going to keep Radhika happy?? Will I always be there for her?? ..
Dev paused and glanced once at Radhika '.Maaji 'I promise you 'that I will always keep Radhika happy , anything she will ask for I will give it to her , I will always protect her from all evil , I will never let her get hurt and will always be there for her 'I will prove myself as a good husband towards her 'I will give her all the happiness in the world 'I promise you '.He said determinately 'Radhika is already part of my life ..and ..I love her very much '..Devki looked little surprised at this though she smiled '
Don't take me wrong maaji 'I never thought wrong of Radhika '.I loved her from my heart 'HE said honestly 'Radhika is the reason for my living ,'without her 'im nothing 'He said little painfully '..But ..if you think ..im not worth Radhika '.Then He didn't know what to say and lowered his head '.Radhika looked on sadly
Devki felt very bad seeing him like this and slowly stroke his head making him look at her '
" Beta 'main apni Radhika karliye ..tumse ek acha ladka nahi doon sakthi thi '.Tumhe sab goun hain 'joh main Radhika ke pati karliye doone chathi thi ' ..Tum yeh kabhie nahi sochna ke main tumhara aur Radhika ka rishta ko inkar karoon gi '..She said tenderly cupping his face tenderly 'Aab muhje pura vishwaas hai 'ke tum Radhika ko bohut khush rakoge ''Thank you beta '" she said kissing his forehead ..
Dev felt touched by this and smiled gratefully .. " Main aapna wada kabhie nahi thodounga Maaji " He said firmly holding her hand'. Radhika wiped her tears and smiled sweetly 'He got up and bend down to take her blessings , she patted his hair blessing him 'devki felt very relief that Radhika was going to get such a loving husband . Her heart was telling her that Dev will be the perfect husband for Radhika '.
Dadima smiled happily along with the family knowing that Devki accepted this rishta '
Dadima then reminded devki that went Dev was a little boy he came to vridavaan for the day and came in their ancestral temple . He also met Radhika there , she asserted sweetly .
Devki tried recalling the day Dadima and Mr.Purohit came to the temple and she indeed remembered that day and she remembered a small boy talking with Radhika '
Radhika smiles looking at the boy forgivingly , Dev noticed that she had a very cute smile making him smile along
Suddenly she heard Devki voice ..

Devki: Radhika Beta ..Come lets go home '..Her gaze fell on a boy standing beside her daughter and smiles ..

Dev: um ..namaste ..he said folding his hand together ..

Devki smiles and greats the little boy ..

Devki: radhe Radhe ..She knelt down and caressed the boys hair'.What's your name??

D: Dev Purohit ..

Dadima walked and saw this ..

Dadima: Devika ..yeh hai mera pota '

Devki: bohut Pyara hai ..she said getting up ..

Dadima: tumhari beti bhi bohut bohut pyari hai ..glancing down at Radhika who smile timidly
Devki was very pleased hearing this and looked at Radhika whos cheeks were turning little pink ..

Devki: Acha Shanti Devi ji ( dadima) hum chalthe hain '.It was very nice of you and Purohit ji visiting our Temple ..If you need anything please don't hesitate in asking ..

Dadima: There will be no need for that ..Shankar( Ranjiv) is here for that , We will be leave tomorrow 'saying assumingly

Devki smiles folding her hand '

Little Radhika looks at the boy and gives him the laddo with a sweet smile and blinks once telling him to keep it ..Dev looks at the girl and smiles ,he found her very cute and adorable , Devki takes the plate from Radhika and shared a smile with Dadima '

Radhika: Bye ..she said with her sweet voice and smiled cutely ..

Dev: Bye '.he goes close to her ear to whisperers something '.Thanks again ..

Radhika smiled little shyly and whispers back yumna is a no life writing stoires that arent real and showing these stories to people she doesn't even know


R: koi baat nahi ..Next time you should listen to me ..even if I'm smaller then you 'she moved back giggling cutely

Dev smiles impishly and nods his head
Devki and Dadima frowned wanting to know what these two kids were whispering in each other ears

Dadima: What are you both saying?? Asking little curiously

Dev: it's a secret ..Its our secret
Dev and Radhika share a teasing smile

Dadima and Devki just shook there heads seeing the two little kids tease ..

Devki: Acha Radhika ..Chalthe hain '.Holding Radhika little hand with her free hand and walked away ..

Radhika turns around and waves her hand at Dadima and Dev who watched them leave with a sweet smile '.
Devki couldn't believe that the little boy was Dev and now he was all grown up . She just looked at him tenderly , feeling very happy that he was going to marry Radhika . It felt like Radhika and Dev meeting each other was God's plan even though it was only one meeting but who knew what God had planned for both of them ..Devki just folded her hands together thanking God for everything '.
After a while Dadima and Mr.Purohit told devki about the wedding date , they told her if she wanted to have more time they could move the date further if she wanted too..Devki refused telling them that the date they chose was good for her 'She wanted to see Radhika in with her in laws who will give her buddle of joy '
Vivek excused himself , he had to go to the office for an urgent meeting ..He took Devki and Ranjv blessing, he gave Radhika brotherly hug telling her that he couldn't wait for her to come in this house as the choti bahu , he told Devki that if their was anything to let them know ..Devki felt touched and nodded telling him that she will .'
***
Dadima offered Devki to stay sleep over in the PB and leave the next day , but Devki refused 'She wanted to go back home with Radhika .
Dadima understood since Devki was away from her village for a long time and wanted to go back along with Radhika 'Ranjiv told Devki that he came to pick Radhika up and they all go together back to Vridavaan ..
After having some lunch they prepared to go back to vridavaan 'Devki thanked the whole PB again for everything they've done for Radhika and walked towards the door with the elders of the family 'Radhika looked at Dev and waved sweetly . He simply smiled blinking once telling her to take care of herself 'They all went outside and Birju was going to drive them to vridavvan along with Mr.Purohit who want to make sure that Radhika and Devki get settled down back in their house . Radhika took Vaishali and Dadima blessing . They both hugged her telling her that they will come soon to visit her in Vridavaan ..Devki just watched seeing how much Vaishali and dadima were showering her daughter with much affection 'She too took Dadima blessings and hugged her thanking her again for everything they did for Radhika 'Dev took Devki blessings and told her to take care .
The whole PB waved at Devki ,Radhika and Ranjiv who sat in the car 'Radhika looked out the window to find Dev smiling waving his hand .'He gave her a flying kiss and this made her cheeks flush red 'She quickly looked at her mom and Ranjiv who were talking and took a deep sigh ..the car started moving 'she looked back only to find Dadima pulling Devs ears , this made her giggle . She couldn't wait to come back to the PB as their choti bahu and as Dev wife , ..Radhika held Devki hand and rested her head on her mothers shoulder . Devki kissed her head laying her head on Radhika slowly closing her eyes knowing that it will be a long drive '.
Ok Im ready for the beatings
Im very sorry you guys!!! I know its been a very long time ...I received many messages and Im just overwhelmed by this
...Thank you so so so so so so much for liking my FF so much !!
!
!
!
!
!
!
!
!
!
!
!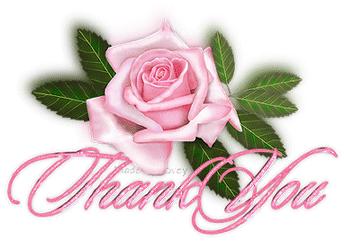 I know its very unfair of me to keep you guys waiting like this ..And trust me I feel extremly bad
Im very truly sorryy ...I have many project and school work ..whenever I wanted to write my FF something always came up ...
i think soon will put an end to this FF because I feel very bad making everyone wait ..its better to conclude the story ...Its Radev shaddi time
so will do my best to write about the rasams and the wedding and Radevs romance ...Then make a nice happy ending
...what say ??
..
I know this update doesnt have much Radev but will do my best for the other updates ..
Take care you guys ...


Edited by billo77 - 07 November 2011 at 7:41pm