Originally posted by annu127
Originally posted by sudhirm_2007
1) Kiss on the Hand: I ADORE You

3) Kiss on the forehead: I AM FOND OF YOU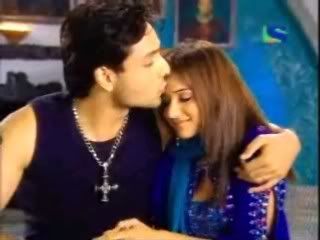 4) KISS ON THE NECK: I WANT YOU!

5) Kiss on the Nose: GETTING CARRIED AWAY!
Kiss on The Cheeks: I WANT TO BE FRIENDS WITH YOU (more than friends obviously
kiss on neck means..... i want you
kiss on lips means.....i love you..
Happy kiss day to all...
kiss
is post ko hum ne pehle bhi kahin dekha hai.. kuch jaani pehchaani si lagti hai
Yeah, its one of my old posts from, Other Shows section!
HAPPY VALENTINE'S DAY TO ALL KYPH -IANS!
Here is one of my fav VMs:
Hey Shona...Hey Shona.....