Originally posted by sidra2007
Hey koi hai....well I cant stay. Gonna go get some dinner.
I wanted to say that wahi has made me learn so many new software. I got better at making VMs and now am learning how to make sigs and avis. Here is my first evere avi....
hope you all like it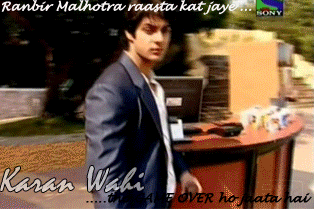 '''
Kiya style hai boss....ufffffffffff Im dead....that way he walks....with that attitude. ufff. He looks fit aswell.