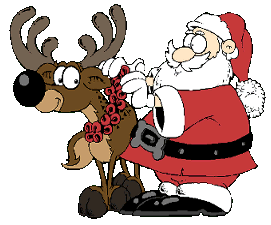 (credit:kangan/kangu)

(credit:zara)
(credit:-sue)

So its time now to celebrate Christmas with our big happy family of AAKDD.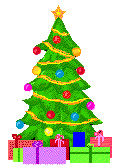 MOST EMBARRSING MOMENTS OF OUR ANGELS
DHRUVI
So here you go with my most embarassing moment...heheh...
guys doo laugh as this is share to make you all Laugh only

In my 1st meeting with KSG..I was telling KSG that wat we fans talk
abt you n get involved in you so much that we didnt leave anything of yours to discuss
n analysed every body part n all hehe

Dhruvi : Karan you should check your pants n shirt b4 giving your shot..
Ishmeet: clear it
Dhruvi: i mean i cant say that ...but i can give you a hint that some...thing is visible
Karan making his dress proper..
Dhruvi: Karan you know we cut out those pics n the discuss on it haha.
Karan : thanks (in anger)
Ishmeet: ohh ohh ohh n laughing a bit
Dhruviput her hand on her face n being shy lolz
Karan: thanks huh
Dhruvi : phir edit bhi kar dete hai


Luv dhruvi


MINI
my embarrasing moment was...wen i was new in d AT.... i called riddhan karan...atleast 3 times in the AT n he was like yeh kyaa karan karan laga rkha hai
from that day every started pairing me n karan
SIMI
i was in my class n all students were there waiting for next lecture
n i have to call my friend he was on the another corner n i was day dreaming about ksg as usual
when i have to call him inspite of his name i called him karan n whole class was laughing like idiots n i sit down with only red face
n all friends which was boys too irritate me everywhere with karan NAME n call eachother karan do this n that
n full week i couldn't go to canteen or anywhere with them
Jessy's embarassing stories
*The theme park*
One day me and my family went to a theme park...and me and my sister were going on a ride.....so that young man was asking everyone that how many of u are there....well me and my sisters were two...but instead of two I sed TOW (as in wow)
and he kinda laughed at me...and my sister too
wonder what I had been thinking at that time
*The pencil case*
One day at college...I was eating chocolate in front of pc and suddenly the teacher came in so I had to quickly hide it...i didnt know where...so I quickly put it in my pencilcase.... all my pensgot smeared in chocolate
i dunno whether its embarassing or not but its stupid of me
*The tummy song*
who hates it when your stomach starts to sing the tummy song!!?? especially wen its quiet as in an exam!!!
well that is one other story....it happened to me....poor me!
my friend asked me r u hungry? and I was like NO! then I pointed to some boy and sed dat its him not me
very very embarassing
*The big shout-out*
well, one day i came bak from school and was really tired as usual........as soon as I entered the house I screamed and shouted soo much cuz I was tired (bear in mind though, i didnt swear, luckily).........only to find out that there were guests at home
.......nd of course everyone heard me and my stupid voice
*The slippery road*
One day I was going to college and wanted to sit in the car but the road was so wet and slippery that I slipped and fell flat on my bum, before sitting in the car
Ouch it hurt like hell
I quicklysat in the car so that no one wud notice and I started crying like a baby
*The snowy road*
One day it was snowing and I was walking to college and there was a bit which was going downhill (makes things even worse
) and I slipped again! cuz I was wearing boots!
This one was even more embarassing coz it was infront of loads of people
But like a proud girl I quickly stood up and kept walking as if nothing had happened
PS. now u can laugh as much as u want
And I hope u enjoyed it!
AMRITA
well my most embarresing moment..nt much..well once my bio teacher who was very fond of me praised me 4 my truthfullness..n evry1 in d class knew dat i m xpert in telling white lies..so evry started laughing n i was
OISHI
One Day My mom told me to give her the Basket of Apple from Kitchen, then I unintentionally Told her that I can't Give it to you because Basket is with her Apple
and DMG also ended.
Then My Mom was like are you crazy..You have totally Lost it ..
and my Sister started Laughing...
Oh God that situation was so embarassing
...I still can't believe that I said this...I am too involved with DMG..that's why
But after that My Sis & Bro was after my Life & they Teased me like hell
Next Day when I Picked an apple to eat, my sis told me that 'How can you eat your Basket's Apple? Basket will Cry na''
This was so embarrassing..I didn't touch Apple for next 7 days
This was one of the craziest & embarassing situation for me
UJZI(UJALA)
ok ma most embarassing momentis ven i ws wragged by ma seniors on ma 1st day in clg
....
dey made me a village boy....made me wear a turban+beard+moustache n i had to hold a stick as well[don't knw vat it is called].......i n all da oder juniors had to be in dere wragging state da whole day.....n even da teachers were involved in all dis......actually in our clg every year,da1st dayis always of da seniors not even da teachers cn do anything....
well it ws nt much embarasing as ma whole class mates were jokers dat day but da incident dat bothered me da most happened after da day ended n ma mom came to pick me up.....
ven v were abt to leave,2 kids came running 2wards me n were shouting mummy mummy to me.......
in front of everyone.......
my mom ws like
n all da parents of oder students n da drivers were looking at me as if m dere so called hone waali bahu n had commit a huge mistake....
but later on v came to knw dat it ws a part ov wragging n ws planned 4 da girl standing right at ma back but da kids misunderstood demn made me dere mommy....
well dat ws ma embarrasing moment....
SRISHTI
my embarasing moment is when i had been late for my frnds bday party which was a theme party (bollywood theme)nd i wore normals nd went rather than the theme which was decided
every one was looking at me with strange looks when i realised i said i am n theme i.e myself original no duplicate
( i pretended to be a heroine
)but seriously i was embarased cos her gift was also left n d car my mom came back to give me
ZARA
once upon a time 4 years back I was in college, one nice morning was going with my friend for my lecture as usual I dono what in the world made me say "lets race" to my friend she agreed n we started running , there was small dig in way which I thought I ll jump easily but I was proved wrong when I fell on my face while crossing it'all students around me stopped to see me and best part was when stand up saying to my friend "its just that I did not have my break fast today". She burst in to laughter on my such a lame excuse.
as u all know angels today full day we r playing truth n dare so all of u whoever will come start the game n have a lot n lots of fun n enjoy
mary christmas to all of u angels
with love
AAKDD CM


Edited by AAKDD-fanclub - 26 December 2010 at 1:50pm